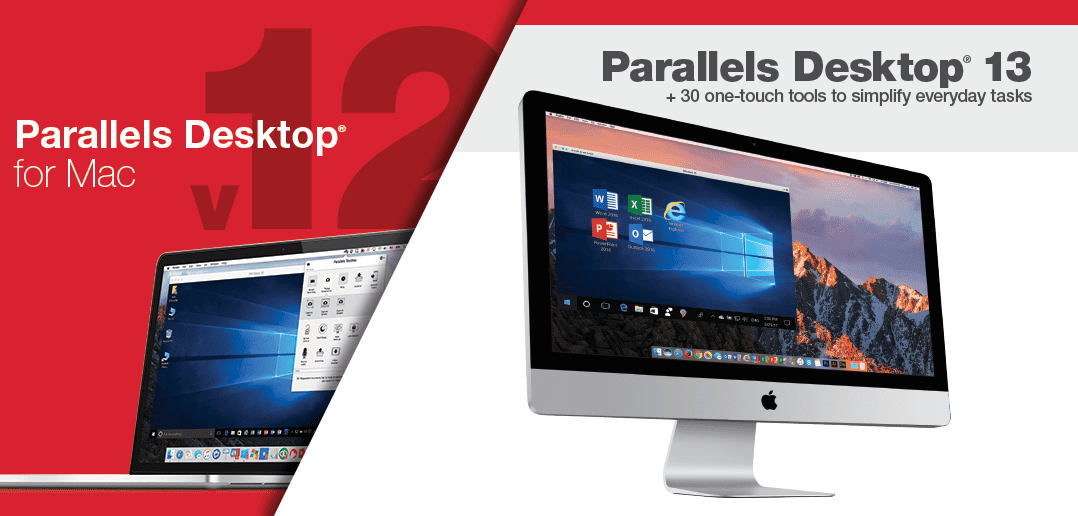 What Changed From Parallels Desktop 12 to Parallels Desktop 13?
---
Are you wondering whether you should upgrade to the latest version of Parallels Desktop® for Mac?
We can help you decide! If your answer is YES to at least one of the following questions, you should definitely upgrade to Parallels Desktop 13:
Do you want support for macOS® High Sierra 10.13 as both the host and guest operating systems?
Do you want to keep up with the Windows 10 Fall Creators Update?
As a MacBook Pro® user, do you want to use Touch Bar™ within Microsoft Outlook, Word, Excel, and PowerPoint, as well as browsers including Internet Explorer, Microsoft Edge, Google Chrome™, Mozilla Firefox, and Opera?
Do you want to quickly customize popular Touch Bar actions for your favorite Windows application?
Do you want to integrate the macOS Dock, Finder®, and Spotlight® with the upcoming Windows 10 People Bar feature?
Do you want to install Windows 10 into a virtual machine (VM) with a single mouse click to avoid a time-consuming installation process?
Do you want to add an existing copy of Windows, or simply move your PC to your Mac®?
Do you want to easily monitor and work in multiple operating systems and their applications simultaneously on one screen?
Do you want to watch a video while switching between macOS Spaces® and applications with Picture-in-Picture (PiP) View?
Do you want to enjoy greatly improved sharpness of text and graphics in scaled mode for hi-res Retina® displays?
Do you want up to 100% performance improvement for external Thunderbolt™ SSD drives (near native performance)*?
Do you want to create a VM snapshot up to 50% faster*?
Do you want to work in Windows files in Windows on rotational discs up to 47% faster*?
Do you want to work with Windows files on a Mac up to 47% faster*?
Do you want USB device performance in most scenarios up to 40% faster*?
Do you want to use DIALux evo and play Northgard with OpenGL 3?
Do you want VM screen resolution to change faster and more smoothly when you resize the VM window or switch between view modes?
Do you want to have virtual hard disks up to 256 GB by default to avoid editing the disk properties?
Do you want to keep your Mac clutter-free and running at max speed, easily create and customize animated GIFs from videos, quickly turn off all wireless communication, and switch to airplane mode with Parallels Toolbox for Mac and Windows, a free bonus software for Parallels Desktop users?
*based on Parallels internal testing
These questions highlight the main differences and improvements between Parallels Desktop 12 and 13. The new version is a lot faster and has some cool new features. For more information, please read What's New in Parallels Desktop 13.
Where can I get Parallels Desktop 13? 
You can get Parallels Desktop 13 right here, right now.
Try Parallels Desktop in our free trial.