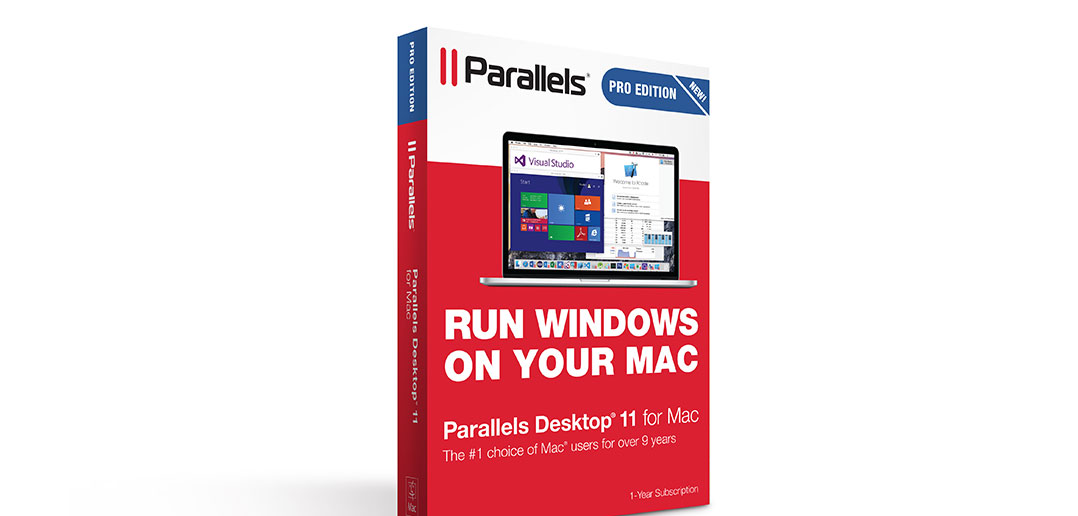 Case Study: Parallels Desktop is Vital for Cross-Platform Development
---
"I would recommend other developers take a good look at the new Pro Edition. With its integrated productivity and network tools and support for cloud services, it is practically the only option for programmers and app developers in my opinion." ~ Rafael Regh, Student Developer
---
Award-winning student-developer Rafael Regh needed to simultaneously develop professional apps for different operating systems, presenting significant challenges not just from a software perspective but also from a hardware perspective. Based on recommendations from the developer community, Regh considered Parallels Desktop and was impressed–simple switching between Mac OS, Windows, and Linux was exactly what he was looking for.
Key Results
Ability to create different scenarios in conjunction with Visual Studio

Integrated productivity and network tools

Support for cloud services
The User
Rafael Regh, a student of Media and IT Communications at Rhine-Waal University, has been developing apps since the age of 15. However, the 20-year-old is not just any developer. The list of awards that Regh has won in this short amount of time is impressive. Awards such as "Best Windows Phone App of the Year 2014," "Best Windows 8 App 2013," a winner's certificate for the Microsoft Imagine Cup 2014 in the World Citizenship category, and first place in the Windows Phone Coding Camp, to name just a few, show the extraordinary skill of the young computer scientist. Regh's work has even caused a stir in the German Parliament, which now uses an application Regh and a small team created in 2013 as its official Windows 8 app.
Regh's passion for developing apps was sparked by a Microsoft information event at Regh's former school, where the brand new Windows Phone was unveiled along with other products. His first ambitious projects such as a physics app and a developer tool were born out of his fascination with the opportunity to gain immediate feedback for his ideas and developments through an app store. It should be no surprise that Regh soon came to Microsoft's attention and was invited to participate in the MS Student Partner program at a Windows Phone event in Cologne in 2010. As part of the global development program for technology-savvy students and as a Microsoft youth advisor, Regh gives presentations at schools and universities on issues relating to app development and cloud services in addition to his current projects.
Initial Situation
Although his initial focus was on applications for Windows and the Windows Phone, Regh soon turned his attention to creating cross-platform applications. Using his favored development environment of Microsoft Visual Studio, which enables the programming of native Win32/Win64 programs, Windows Apps, dynamic websites, applications for .NET Framework, and mobile apps for Windows Phone, Android, and iOS, he had a powerful tool at his disposal.
The simultaneous development of professional apps for different operating systems in all relevant versions presents significant challenges not just from a software perspective. Professional developers also require high-performance hardware that does not become a limiting factor in resource-intensive procedures. Regh had two options: either build a machine pool consisting of Windows, MacOS, and Linux machines, or opt for a platform which would allow the development of apps for all operating systems with no functional limitations. Understandably, this was not a difficult decision.
The Solution
Because the only hardware the enables the development and testing of Windows, Mac, Android, and Linux applications on a single machine is produced by Apple, Regh decided to use a 15-inch MacBook Pro. Instead of a whole array of computers, he now had a mobile device which enabled him to take his development environment with him wherever his frequent travels took him. He was, however, missing a high-performance virtualization solution enabling simple and fast switching between different operating systems to make programming and testing of apps for different platforms as efficient as possible.
Based on the very positive feedback he received from the developer community, Regh examined Parallels Desktop in detail and was impressed by the results.