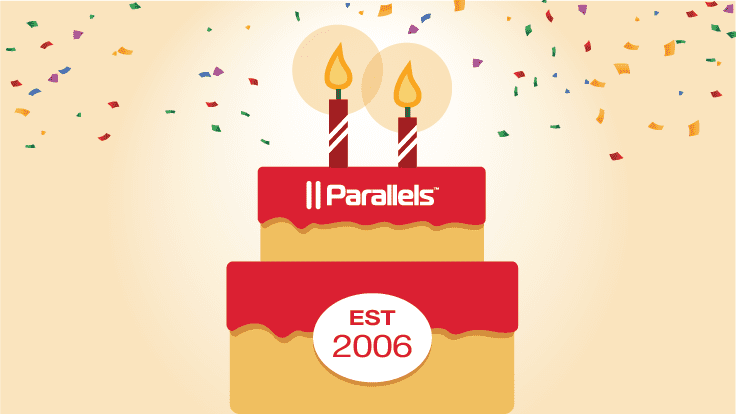 Celebrate the birthday of Parallels Desktop
---
Since 2006,  Parallels® Desktop for Mac has continuously delivered relentless innovation to create the best virtualization software. We deeply credit the success of Parallels Desktop to our 6 million global users. Staying up to date with the latest features from macOS and Windows has given Parallels Desktop users the superpower to utilize their Mac devices in innovative ways. We are consistently blown away by the creative ways our customers use Parallels Desktop to serve their everchanging and unique virtualization needs.
Our core values center around delighting our customers. This value is ingrained in every decision we take toward the development of Parallels Desktop. User feedback from beta programs, support tickets and reviews are the most critical aspect when creating virtualization software that is both user-friendly and serves powerful performance.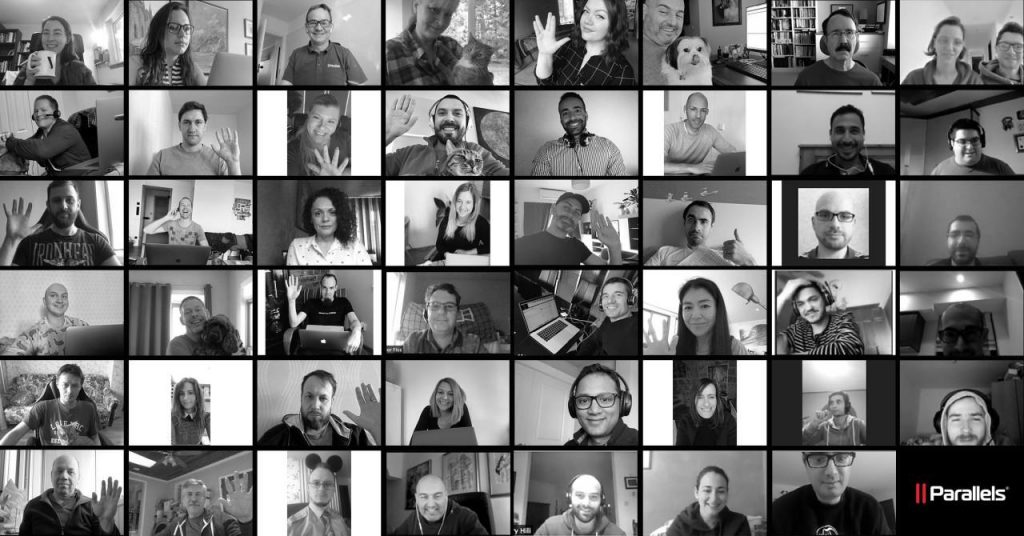 Our team and our users have hit a lot of significant milestones over the years. Here are 14 exciting Parallels Desktop events for our 14th birthday:
June 15, 2006 – Parallels Desktop launches to become the first virtualization software for Mac. Mac users are now able to run Windows and Mac OS X simultaneously without having to restart via Boot Camp.
2007 – Parallels Desktop creator Nick Dobrovolskiy visits the famous Apple executives Bertrand Serlet and Phil Schiller to discuss Parallels Desktop entering the OS X software market. Both Apple executives dismissed the pitch. While Bertrand and Schiller were initially hesitant to move forward, Steve Jobs joined the meeting and dismissed his coworkers' conclusions. He began pelting Nick with questions about the virtualization solution and the company's intentions moving forward. After constructive reflection, Jobs concluded with, "I think we should do it!" Parallels Desktop was approved by Steve Jobs and launches into the market. Apple has been a longtime supporter of Parallels, mentioning the company during infamous keynotes and on the Apple website, as well as globally stocking Parallels Desktop on shelves in Apple stores.
November 4, 2009 – Parallels Desktop 5 launches with full Support for Windows 7 and OS X Snow Leopard. Support is added for Apple trackpad gestures and keyboard actions (such as drag and drop and copy and paste) to quickly work between systems.
September 14, 2010 – Mac OS X Spotlight search is integrated with Windows, furthering the seamless experience for Parallels Desktop users.
November 6, 2011 – Cool PR news: NASA spotted with Parallels Desktop installed on MacBook laptops to land the Curiosity Rover on Mars!
June 2011 – Parallels Desktop for Mac Enterprise Edition (now known as Parallels Desktop for Mac Business Edition) launches with features that unify volume license keys. This version of Parallels Desktop also introduces a license portal for IT administrators.
September 4, 2012 – Parallels Desktop 8 launches with full Support for DirectX 10 and Bluetooth devices across the two systems.
August 28, 2013 – Parallels Access for iOS and Android launches. Users can now use iPad and iPhone devices with native touch gestures to access and run applications on their Mac and Windows remotely, anytime.
September 5, 2013 – Parallels Desktop 9 integrates cloud services such as Dropbox, iCloud, and SkyDrive—and improves virtual machine performance by 40%. 
August 19, 2015 – Parallels Desktop 11 and Parallels Desktop for Mac Pro Edition launch with support for OS X El Capitan and Windows 10. Parallels Desktop users were most excited for the Windows 10 personal assistant Cortana to arrive on Mac. 
December 1, 2016 – Parallels® Toolbox for Mac and PC—a standalone product featuring 25-single purpose tools, with new one-click tools added regularly—enters the market.
August 21, 2018 – The most powerful version of Parallels Desktop arrives with version 14. Parallels Desktop remains the market leader in desktop virtualization. Users can seamlessly run Windows 10, Linux, and other popular operating systems on Mac without rebooting. This version of Parallels Desktop also includes Parallels Toolbox and 24/7 support (with an active subscription).
March 2019 – Parallels Desktop wins a DEVIE award for BEST in Operating System Development.
August 13, 2019 – Parallels Desktop 15 launches and switches to Apple Metal graphics API and gains Sidecar capabilities.
---
---
FAQs
Q: I want to upgrade from an older version. Can I upgrade?
 A: Yes, of course!  Upgrade to Parallels Desktop here.