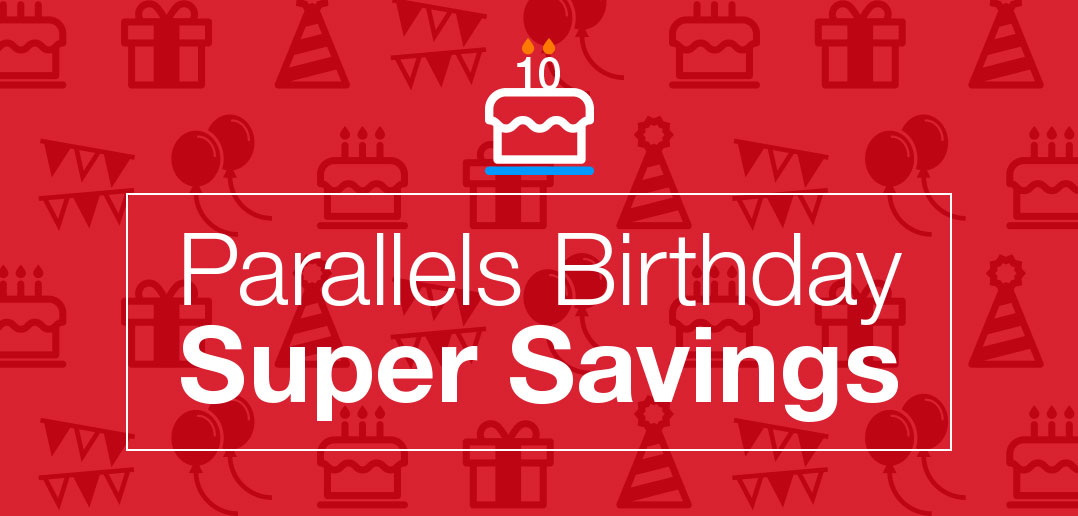 Parallels Desktop for Mac is officially 10 years old!
Thank you to all of you for 10 amazing years, and more to come!
Parallels Desktop for Mac is officially 10 years old! Holy crow!
We send heartfelt gratitude for the immense amount of support shown by our over seven million loyal customers worldwide. Since the inception of Parallels Desktop in 2006 we have stayed up-to-date with the latest releases from tech leaders such as Apple and Microsoft to consistently provide a premium product for our customers to enjoy.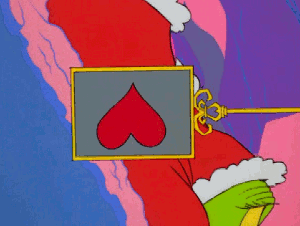 Parallels Desktop started way back in 2006, and every year since, our users have been able to unlock endless possibilities. We are incredibly proud of our customers because they've accomplished some amazing things. Whether you're a small business owner using Parallels Desktop to run Quicken or QuickBooks on your Mac, a college student saving money by virtualizing to avoid owning multiple computers, a developer using Parallels Desktop to create safe testing environments, or even a NASA engineer who used Parallels Desktop during the rover Curiosity's 354 million-mile, 36-week flight to Mars, we salute you! Our hearts grow one size bigger just like the Grinch every time we hear of what amazing things people have built using Parallels Desktop for Mac over the years!
Parallels core values emphasize delighting our customers. That goal is ingrained in every action we take and choice we make—from our marketing to engineering teams, we strive to uphold the highest standards to continue to make our customers love us. It's not just the happy customers who deserve our gratitude; it is also the loyal customers who have patiently endured bug fixes, requested features to utilize new hardware technology, or asked our engineers to push the boundaries of software.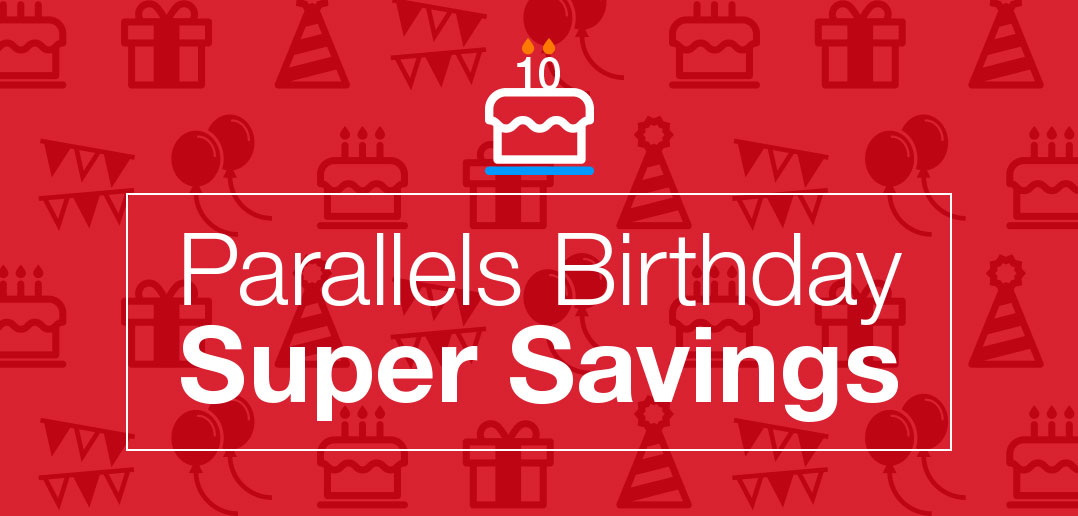 Here at Parallels, we deeply attribute our success to our customers. As a token of our gratitude, we invite you to celebrate our 10th birthday by enjoying special savings. Take 25% off of Parallels Desktop products until 6/21/2016  at 11:59PM PST.