What is New in Parallels Desktop 15.1 for Mac?
---
We're proud to announce that today we released the first update of Parallels Desktop® 15 for Mac. Now Parallels Desktop 15 Update 1 fully supports macOS® Catalina 10.15 as both a host and guest operating system (OS).
To download the latest version, go to the Parallels Desktop menu > Check for Updates, or download the installation image directly.
We always want to offer our customers the "best of both worlds" when it comes to Windows 10 and Mac®. With Parallels Desktop 15.1, our users can now benefit from:
Using Sidecar with iPad® and Apple Pencil® with Windows 10
Enjoying DirectX 11 with Metal®-enhanced performance
Benefiting from Sign in with Apple
And more in macOS Catalina!
Plus, our users can easily create a macOS Mojave virtual machine (VM) before upgrading to macOS Catalina to continue running old 32-bit Mac apps.
"macOS Catalina brings significant new benefits for Mac users," said Nick Dobrovolskiy, Senior Vice President of Engineering and Support at Parallels. "Parallels Desktop 15 Update 1 adds useful new macOS Catalina features to Windows 10 applications. It enables customers to experience CAD/CAM and PC-game performance improvements. Users can also use Finder® to share files, previews or Safari® images via Outlook or Mail for Windows. Parallels Desktop makes it easy to run every macOS and Windows application you need on one computer so you're always ready to engage with opportunities to work and collaborate with anyone—whether they use a Mac or PC."
---
Use Your iPad and Sidecar to Work with Windows Applications
Parallels Desktop 15 delivers extended Sidecar support for iPad, including use of Apple Pencil pressure, tilt, double-tap and native iOS touch gestures with Windows programs such as CorelDRAW®, Corel® Painter® and Microsoft SketchPad. Easily enable Windows 10 Tablet Mode, launch Windows Ink Workspace or open On-screen Keyboard using special Touch Bar options enabled by Apple Pencil 2 double-tap exclusively for Windows on iPad via Sidecar.
Parallels Desktop 15 users can also run both macOS Catalina and Windows 10 together seamlessly in Coherence Mode. Or move your Windows 10 VM over to your iPad and work with each OS via separate devices, as shown in Video 1:
---
---
32-Bit Applications – Still Available with Parallels Desktop 15
macOS Catalina is the first macOS to exclusively support 64-bit applications, which means that 32-bit macOS applications will not run on macOS Catalina. Fortunately, the Parallels Desktop Installation Assistant makes it easy for macOS Mojave users to create a macOS Mojave VM before upgrading to macOS Catalina, so they can still run 32-bit Mac and Windows applications on their current Mac.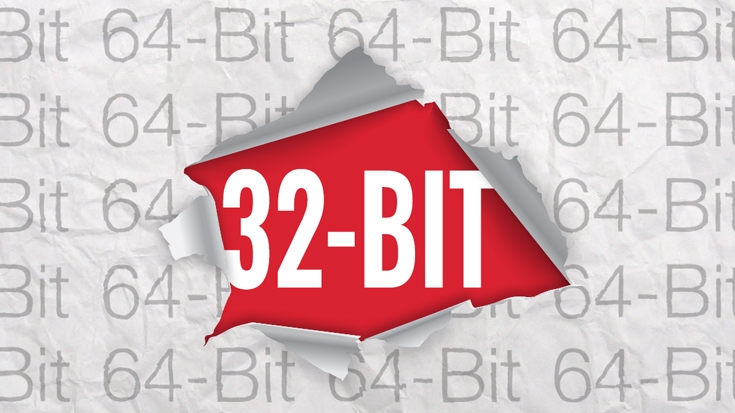 ---
Seamless Mac and Windows Integration
Parallels Desktop 15 further blurs the lines between Mac and Windows with a variety of enhanced integration features, providing the best of both worlds on one computer so users can experience new levels of productivity.
Now Parallels Desktop 15 users can drag and drop images directly from macOS screenshot previews, Safari and Photos to Windows applications to create documents quickly and conveniently, as shown in Video 2:
---
---
DirectX 11 Support Brings More Windows Programs and PC Games to Mac
Supporting the Apple move to Metal API, Parallels made significant investments to ensure excellent DirectX 11 performance with Metal in macOS Mojave—and especially on macOS Catalina (10.15)—in addition to DirectX 10 and 9. (User experience will depend on the hardware, especially the CPU and graphics card utilized on the Mac computer.) Parallels Desktop 15 users can now run many Windows computer-aided design (CAD) and computer-aided manufacturing (CAM) programs, as well as PC games which did not run on prior versions, including the following titles:
| | | |
| --- | --- | --- |
| CAD/CAM Applications | Games on macOS Mojave & Catalina | Games on macOS Catalina |
| ArcGIS Pro 2.3 | Age of Empires: Definitive Edition | Anno 1800 |
| Autodesk 3ds Max 2020 | Anno 2205 | Fallout 4 |
| Lumion | Space Engineers | FIFA 19 |
| MasterSeries | The Turing Test | Madden NFL 19 |
---
Bluetooth Low Energy Support
Bluetooth Low Energy support in Parallels Desktop 15 enables Logitech Craft, IRISPen and some IoT devices (such as smart home appliances and smart bands) to be used in a VM on a Mac. Supported platforms include Windows 10 and 8.1, Android and Linux with kernel 3.13 and newer. Shared Bluetooth driver support is for version 4.0.
---
Let us know if you have any questions or feedback about the latest update of Parallels Desktop 15 in the comments.
If you haven't used Parallels Desktop before, download a free 14-day trial.