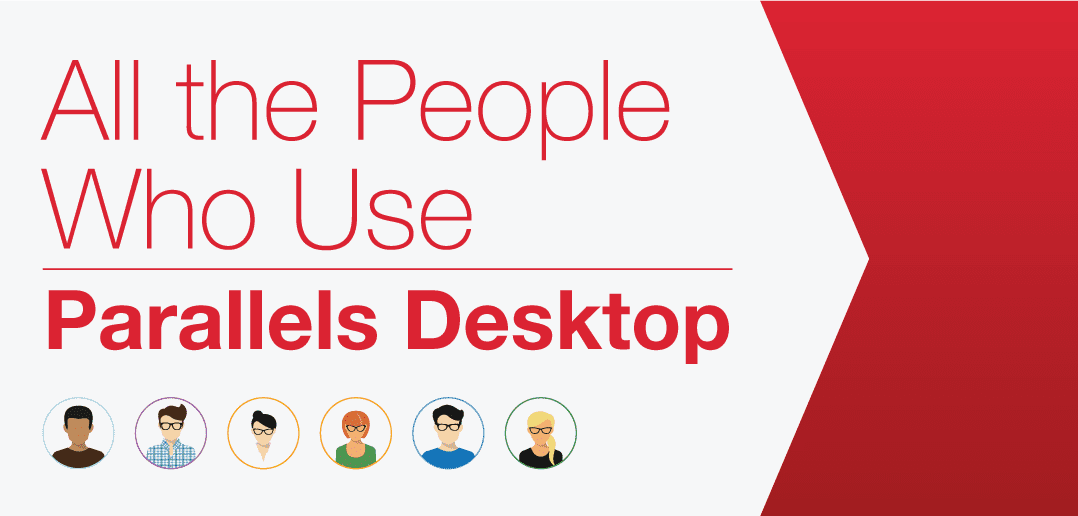 All the People Who Use Parallels Desktop (Infographic)
---
How do you use Parallels Desktop?
When it comes to our users, we know one thing—you all use Parallels Desktop in a multitude of ways, for a multitude of reasons. And that's so cool! Nothing is better than when we get to hear a user story about how they use it for a niche Windows program, or to test in Linux, or for whatever they may need.
Our users come from so many walks of life, but there are a few different personas that seem to pop up a lot. So, we decided to create this infographic of some typical users to show our appreciation!
Here's just a sampling of a few different kinds of Parallels Desktop users: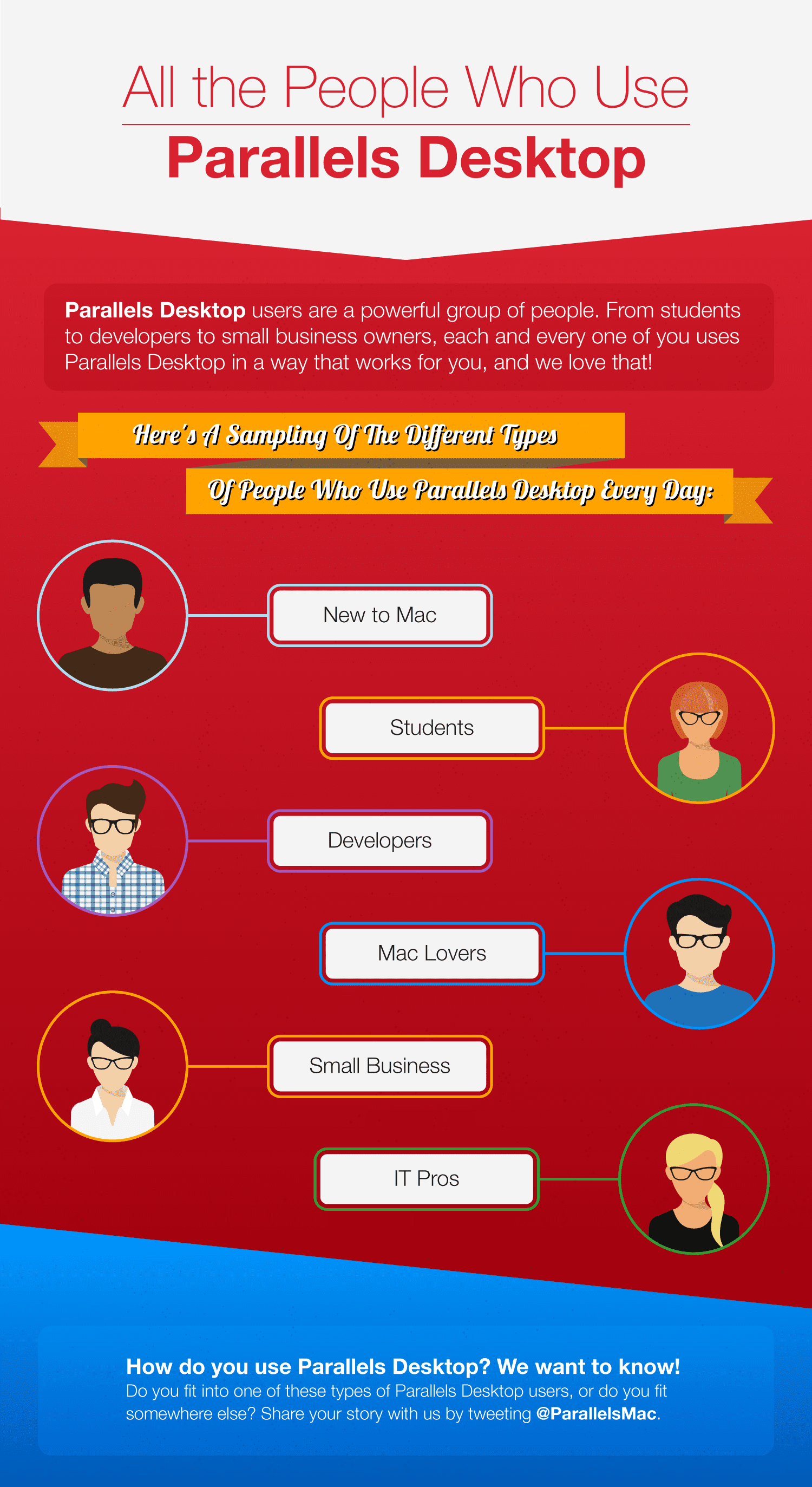 We want to hear your story! Do you fit into one of these user personas, or do use Parallels Desktop another way?
[Tweet "I use Parallels Desktop to…"]
Share your story with us in a comment (below), on Facebook, or on Twitter.