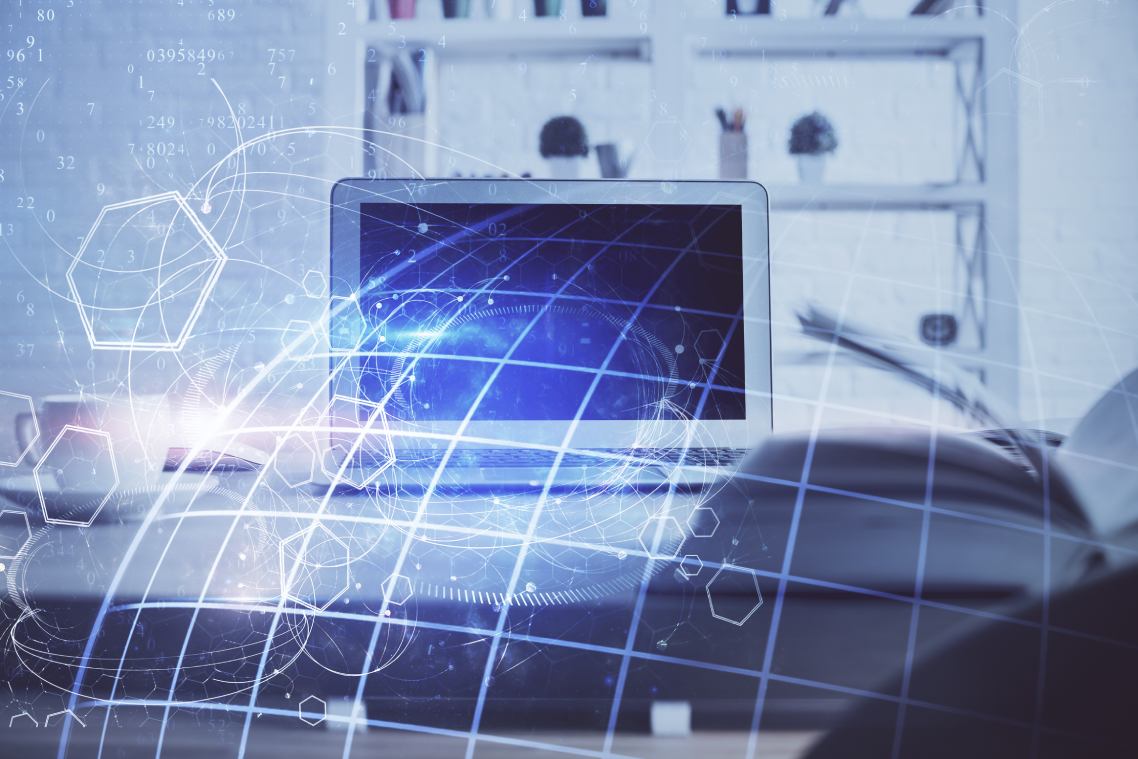 What You Need to Know Before Choosing a DaaS Provider
Desktop as a Service (DaaS) offerings have become a natural next step as cloud services witness exponential growth. Partnering with a DaaS provider lets the organization build and manage virtual desktops quickly and easily without intensive in-house resources and budgets.
However, implementing a DaaS strategy can be challenging, especially because you have to decide amongst numerous DaaS providers within the market. Learn more about DaaS and other considerations when choosing a DaaS provider in this article.
What Is a DaaS Provider?
DaaS is a cloud-based service where a third party hosts the back end of virtual desktop infrastructure (VDI) deployment for an organization. Users, in turn, access virtual applications and desktops on their preferred devices. DaaS leverages a multi-tenant architecture, where organizations buy the service through the pay-as-you-go model—depending on the number of virtual desktop instances used.
The terms "DaaS platform" and "DaaS provider" are often used interchangeably, although they carry different meanings within the DaaS landscape. A DaaS platform provides the infrastructure necessary to run VDI deployments.
In this regard, a platform ties the back-end components (compute, networking, storage, virtualization and security) and the front-end interface (brokering, billing, image management, and optimization). In other words, you cannot have a DaaS provider without a platform.
A DaaS provider, on the other hand, is the vendor that actually interacts with customers. DaaS providers serve as partners between customers and the platform vendors, but how they achieve this depends largely on the platform.
By handling traditional VDI components such as management, DaaS providers allow the organization to focus more on controlling virtual applications and desktops. There are three categories of DaaS providers:
Proprietary DaaS solutions. These are solutions created by a specific vendor and are exclusive to that provider. For example, Amazon WorkSpaces is a DaaS solution found only on Amazon Web Services (AWS). Azure Virtual Desktop is also a proprietary DaaS solution that Microsoft provides atop its Azure platform.
VDI-based solutions. VDI vendors often provide cloud tooling services that other DaaS providers can use to generate their own offerings. Enterprises and managed service providers (MSPs) can use these cloud tooling options to create VDI, DaaS or hybrid solutions.
Alternate DaaS solutions. Under this category, the DaaS platform depends on other cloud-native or DaaS tooling solutions. Some vendors may prefer not to sell directly to customers but use MSPs and independent software vendors (ISVs) to provide DaaS solutions. In some cases, an alternate DaaS provider can sell a platform that MSPs and ISVs can use to sell directly to customers.
How Do You Pick the Right DaaS Provider?
Before you consider choosing an appropriate DaaS provider, you must analyze the organization to determine whether DaaS is the right approach. For example, you could have a scenario where employees are used to accessing resources through local PCs in an on-premises IT infrastructure.
Under such an environment, it makes business sense to determine if a transition to cloud-based VDI can save costs and free up more resources. This means weighing up the merits and demerits of VDI versus DaaS. For example, do you have the necessary virtualization expertise, time and other tools to manage on-premises IT infrastructure, or would it make more business sense to transition to DaaS?
If you've settled on DaaS, choosing the right provider depends largely on organization requirements because each vendor has its own features. Let us explore five factors that can help you select the right DaaS provider.
1. Security and compliance
Security continues to be a growing headache for IT administrators and businesses. Not only are data breaches surging worldwide, but data monitoring and protection standards are becoming more stringent.
VDI is inherently more secure than traditional desktops because no sensitive corporate data gets stored on local points and proper user-controls limit actions such as emailing, printing and copying. However, to truly protect corporate resources, you need a DaaS vendor that commits fully to enforcing security with measures such as identity access management (IAM) and data encryption—both at-rest and in-transit.
You will also need a DaaS provider that complies with various standards such as the Payment Card Industry Data Security Standard (PCI DSS) and the Health Insurance Portability and Accountability Act (HIPAA), especially if the business operates in such environments.
2. Ease of use
As is the case with any new technology, end users may find a DaaS platform to be complex and difficult to use. IT administrators may also find the platform quite overwhelming due to data management workloads, potentially compromising the integrity of such operations.
In this regard, choosing a DaaS provider with software tools that are fully compatible with your existing infrastructure makes sense. This is because such infrastructure creates a familiar environment that end users and IT administrators can use to get started with virtual desktops quickly.
3. Integration with the existing platform
The primary aim of the DaaS approach is to generate a centralized data-repository that all the enterprise's application tools reference. To achieve such a framework, you need to ensure that the DaaS solution interoperates seamlessly with your existing IT infrastructure.
For example, can your data-analytics platform integrate with the selected DaaS vendor's system? Or, can your existing customer relationship management (CRM) system interface with the chosen DaaS solution?
4. End-to-end support
Factors such as security updates, patch upgrades, troubleshooting and change management are essential in DaaS environments. The DaaS provider should ensure these issues are addressed promptly and consistently to ensure productivity thrives and employees have a consistent user experience.
In this regard, you should go for DaaS vendors that provide 24/7 monitoring and support. This guarantees that your infrastructure will be running at all times without interruption.
5. Cost
One of the primary advantages of cloud-based services such as DaaS offerings is that they shift consumption models from capital expenses (CapEx) to a flexible operating expenses (OpEx) approach. While this helps to minimize and plan for the overall costs, there is a challenge when comparing various DaaS vendors and the prices they charge versus services they offer.
As such, it is vital to carefully compare the overall value, not just the cost, when evaluating DaaS vendors. For example, a low price for one vendor may seem attractive. However, it could be missing some essential features at the basic cost or could leave the organization entirely responsible for other crucial elements like patching. Therefore, you should conduct thorough due diligence before settling on any DaaS solution.
Who Are the Key DaaS Vendors?
Some top DaaS providers are Azure Virtual Desktop, VMware Horizon Cloud and Amazon Workspaces. Let's discuss their features.
Azure Virtual Desktop
Microsoft officially unveiled Azure Virtual Desktop—formerly called Windows Virtual Desktop—in September 2018. Users can leverage Azure Virtual Desktop to deploy and manage Windows 10 virtual machines (VMs) running Office 365 and other third-party applications.
Even though Microsoft ended official support for Windows 7 in January 2020, Azure Virtual Desktop allows organizations still running the OS to hosts their VMs for three years without paying for extended security updates (ESU). Enterprises using remote desktop services (RDS) can also transition their Windows Server environments and applications to Azure Virtual Desktop.
VMware Horizon Cloud
VMware Horizon Cloud is the VMware DaaS solution that organizations can use to deploy Windows-based virtual desktops using their existing Azure infrastructure accounts. Users can also access the service via VMware-managed IBM cloud infrastructure. VMware provides two modes of subscriptions: per named user and per concurrent connection.
With the per-named-user model, users access dedicated virtual desktops, while the per-concurrent-connection model allows multiple users to share virtual desktop instances. VMware is an approved Azure Virtual Desktop provider and supports its features, including Windows 10 Enterprise multi-session hosting.
However, organizations need to purchase their own software licenses and Azure capacity from Microsoft to use them in VMware Horizon Cloud.
Amazon WorkSpaces
Amazon WorkSpaces is a proprietary DaaS solution that Amazon unveiled in 2013. The platform enables end users to access cloud applications, resources and services from AWS. IT administrators can provision Amazon WorkSpaces via the AWS Management Console.
Users, in turn, connect to the service through a client application that can be installed on various endpoints such as PCs and tablets. When provisioning, IT administrators must assign each user to a WorkSpaces bundle—a set of compute, networking, storage and application resources.
Which Companies Use DaaS?
DaaS vendors have several roles to play in an organization. DaaS vendors can:
Provide greater agility and flexibility. Enterprises can leverage these features to support new business initiatives.
Allow rapid deployment of virtual applications and desktops. Since organizations can get employees up and running quickly, staff can use browsers to access applications and desktops easily instead of having to install clients on their devices.
Provide centralized IT management capabilities. IT administrators can easily deploy, configure and maintain corporate resources from a single pane of glass.
Lead to cost savings. Enterprises shift their consumption models from CapEx to OpEx, which allows them to minimize and plan IT costs.
Because of the aforementioned benefits, many companies are increasingly transitioning to the DaaS model. Below are a few of the companies that can shift to DaaS offerings:
Startups. Startups often invest heavily in research and development (R&D) and customer acquisition initiatives, depleting funds for other administrative overheads. Such businesses can use DaaS to minimize the need for buying servers, software and other services.
Software firms. Software developers may have projects that require running multiple OSs on a single PC. With DaaS, software developers can switch back and forth between various desktops quickly and easily. This is cost-effective and accelerates software development.
Companies with a mobile and remote workforce. Security remains the biggest challenge in remote working environments. DaaS is a secure option that such companies can use to mitigate security issues. It ensures that data never leaves cloud servers, even when employees use their preferred devices to access corporate resources.
Project-based companies. Some businesses that work on seasonal projects prefer on-demand staffing. Depending on the project demands, these companies can leverage DaaS to provision or de-provision virtual desktops for their employees quickly.
Manage Workloads and Resources from a Single Console with Parallels RAS
The end-user computing (EUC) environment is changing fast, responding to high costs, security concerns, flexible working styles and bring your own device (BYOD) initiatives. Cloud computing and DaaS offerings such as Azure Virtual Desktop can address some of these emerging digital needs in organizations.
Parallels® Remote Application Server (RAS) is an inclusive, all-in-one VDI solution that integrates and extends the capabilities of Azure Virtual Desktop seamlessly. IT administrators can leverage Parallels RAS to provision and maintain Azure Virtual Desktop workloads on a single pane of glass.
Parallels RAS also enables IT administrators to administer virtualized environments with advanced management capabilities and metrics. For example, IT administrators can leverage user-session management and in-depth monitoring features to determine resources used, applications accessed and devices used.
Most importantly, Parallels RAS supports on-premises, multi-cloud or hybrid-cloud deployments, allowing organizations to achieve optimum end-user productivity while providing the flexibility required to deploy virtual workloads.
Try Parallels RAS today, and experience its potential in streamlining the VDI experience!