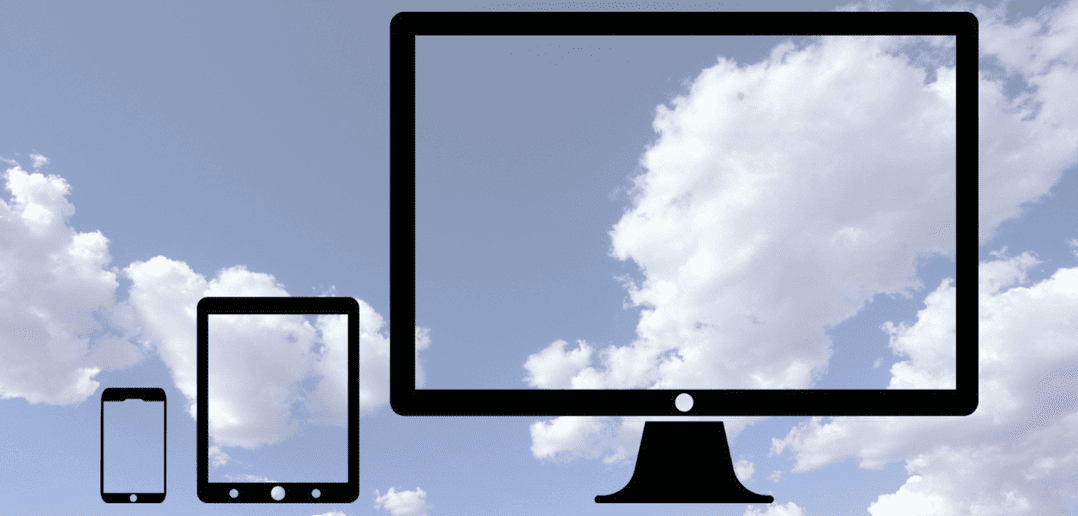 How to become a DaaS service provider
DaaS Service Provider: Virtual desktop and cloud computing technologies have brought about the ability for IT to offer Desktop-as-a-Service (DaaS) rather than running a desktop on a dedicated computer. In a DaaS environment, productivity applications, user personalization, and security run on a virtual server while accessed from a client device. If they run on a server within the same corporate network, they are called virtual desktops. If they are hosted in a third-party data center, they are called cloud-hosted desktops or simply DaaS. This is where Managed Service Providers (MSPs) come into the picture. Stratagem Market Insights forecast the DaaS market size to grow at a compound annual growth rate (CAGR) of 49.38%, from USD195 million in 2015 to USD650 million in 2026 steadily. 
DaaS market trends and adoption rates
DaaS seems to get relatively little attention when compared to all the "as-a-service" offerings. In 2018, DaaS had a global market size of US$3 billion, according to Future Market Insights. Future Market Insights projected the market size to grow at a CAGR of approximately 18% for the period 2019 to 2029. However, the 18% CAGR falls short of the 50% CAGR that had been predicted by Gartner in 2016.
Gartner notes that DaaS adoption is most successful with SMBs, with large enterprises opting for VDI deployments. Perhaps large enterprises can afford overheads associated with VDI deployments, but smaller organizations can't. This trend could soon change as large enterprises seek to leverage cloud computing advantages to deliver virtual desktops and applications.
In 2019, DaaS providers made significant moves. Microsoft rolled out its Azure-based Windows Virtual Desktop (WVD), while Citrix released Citrix Managed Desktops (CMDs) to simplify desktop virtualization on the Azure platform. The same year also saw Microsoft and Dell Technologies expanding their partnerships with VMware to deliver a fully native DaaS solution for organizations.
This partnership would allow organizations to seamlessly move, extend, and even run their existing workloads from an on-premise environment to the Azure platform. Despite the limited adoption of DaaS initially, the entry of major vendors into the marketplace demonstrates its potential in the future. Due to the coronavirus pandemic and the rise in teleworking, we expect more organizations to leverage DaaS and provide more secure remote digital workspaces.
Benefits of DaaS
Deploying DaaS is advantageous because of the following reasons:
Lower costs. As with many cloud services, DaaS shifts capital expenditures (CAPEX) to operating expenses (OPEX), leaving an organization with more funds for growth. With the DaaS's "pay-as-you-go" pricing scheme, you know precisely what workloads you're spending on, saving you from costly workloads that you may never utilize.
Enhanced security. DaaS shifts the security risks away from hundreds of endpoints to a controlled and managed data center. Lost or stolen devices are no longer a security burden because they don't store corporate data. With encryption mechanisms and regular backups, you can minimize security risks.
Enhanced scalability. The DAAS model allows you to add endpoints on an "as-needed" basis easily and quickly. This is especially true if you want to provision resources to temporary project teams or contractors, and you don't want to procure expensive hardware. With DaaS, you can quickly provision resources and delete them when no longer needed.
Simplified management. Managing and supporting a large, dispersed workforce with a variety of endpoints is challenging. Keeping close tabs on endpoints for a distributed mobile workforce is tedious, time-consuming, and costly because each device needs regular patching and updates. DaaS can address these challenges since you operate with only a single central image. This means you apply updates and patches only once without standardizing builds on endpoints.
Improved mobility. Offering virtual desktops and apps in the clouds allows your employees to access them anywhere, anytime. By access these resources on any device, employees have unprecedented flexibility and freedom, which can increase productivity.
Less reliance on IT administrators. With traditional IT infrastructures and virtual desktop infrastructure (VDI), you need an experienced IT administrator team to manage the infrastructure. DaaS minimizes VDI management challenges, allowing the organization to focus on its bottom line.
How does a DaaS Service Provider add value to MSP offerings?
DaaS is a subset of Virtual Desktop Infrastructure (VDI). It offers all the advantages of VDI with less complexity and more efficiency, as third-party VDI and cloud experts manage it. Current business requirements demand an instant VDI and cloud desktop solution. While a complete VDI takes longer to deploy and configure, cloud desktops can be set up in hours.
Apart from that, the smartphone era has introduced the need for employee mobility. That means that companies are looking for a device-agnostic approach to support their mobility needs. With cloud desktops, MSPs can offer clients access to their desktops and data from anywhere, anytime, and from any device. This is where MSPs can cater to a diversified audience and increase their product portfolio.
In addition, business continuity is an essential requirement in today's highly competitive business world. With DaaS, you can publish desktops and applications that are always on and readily accessible from any device or location. Furthermore, businesses often need to scale resources up and down according to changing business needs. In short, DaaS is cheaper, more comfortable to deploy, and easier to use. This is why MSPs have seen rapid revenue growth over the past few years. According to MSPAlliance, MSPs in North America generated $154 billion in 2014, and DaaS was one of the reasons for this revenue growth.
DaaS challenges for MSPs
Cost, installation complexity, and management are the three crucial challenges faced by MSPs today. As MSPs deal with a diverse audience, they have to publish desktops to multiple customers that use different platforms, operating systems, and devices while still ensuring a consistent end-user experience across all devices and platforms. With a desktop delivery solution, MSPs can remotely offer RDSH and virtual desktops from a centralized location. However, the key here is choosing the right virtualization tool. Popular desktop delivery solutions such as VMware Horizon and Citrix Virtual Apps and Desktop (formerly Citrix XenDesktop)  are very costly for start-ups as well as established MSPs.
Secondly, installation, deployment, and maintenance of these solutions are complicated. It can take countless days of installation and configuration procedures to get up and running. Moreover, a Citrix or VMware expert is required to handle these tasks. There are additional components that you need to install and configure. Moreover, there are several editions of the same solution, and the right feature set needs to be identified for each edition to narrow down requirements. Finally, billing has become a critical aspect in a pay-as-you-go model. As it is dynamic, you need to accurately identify the resource usage of each site, group, or customer. Fortunately, Parallels Remote Application Server (RAS) meets all of these challenges.
Parallels Remote Application Server (RAS) is easy to deploy and use. Installation is performed from a single .msi file and following a simple wizard. Within a few hours or days, the system is up and running. Secondly, Parallels Remote Application Server (RAS) is simple to manage. From a centralized location, you can monitor and manage the entire infrastructure with ease. Most features, such as terminal server load balancing and universal printing and scanning, come auto-configured. There is only one edition, and it includes all of the vital desktop delivery features MSPs need.
Most importantly, it entirely separates MSP customer data per site, which means tracking the resource usage of each customer is easy, which, in turn, simplifies billing procedures. Thirdly, it is inexpensive when compared to other virtualization solutions available in the market. The flexible SPLA licensing model makes it affordable for start-ups as well as established MSPs.
Partner with Parallels Remote Application Server (RAS) today to differentiate your service offerings and take your MSP business to the next level! What are you waiting for?
Start your Parallels Remote Application Server (RAS) 30 day trial!
---
References
Patriot | https://patriot-tech.com/4-desktop-service-market-trends-look-2015/ 
TechTarget|https://searchvirtualdesktop.techtarget.com/tip/A-DaaS-market-cost-comparison 
technavio| https://www.technavio.com/report/global-hosted-virtual-desktop-market-2014-2018 
dinCloud|https://www.dincloud.com/blog/desktop-as-a-service-4-reasons-why-organizations-should-embrace-daas 
Cirrus Dynamics | https://cirrusdynamics.zendesk.com/entries/20267623-The-Benefits-of-Desktops-as-a-Service 
Parallels| https://www.parallels.com/blogs/ras/virtual-desktop-infrastructure/