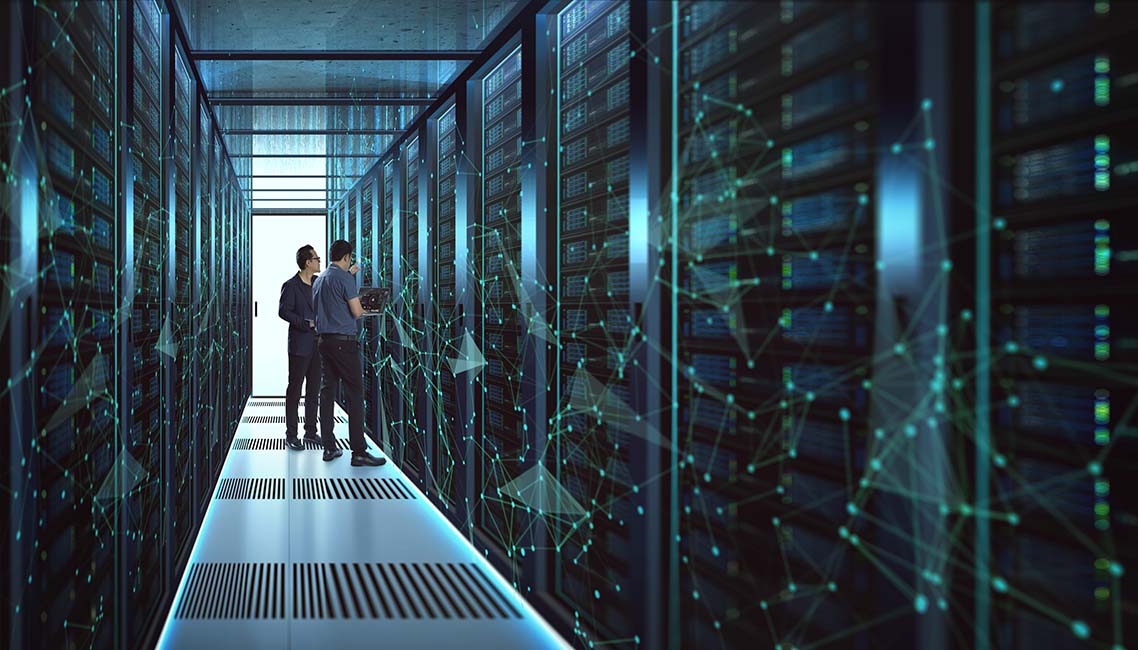 Leverage On-Premises VDI Solutions Using Your Existing Infrastructure
Virtual desktop infrastructure (VDI) allows IT teams to deliver virtual workloads to users in a centralized manner without having to deploy a dedicated service to each user. While sharing similarities with cloud-based Desktop as a Service (DaaS), VDI is typically an on-premises deployment model of delivering virtualized resources where organizations run the entire infrastructure in their own datacenters. This allows users to access the resources on-demand over a private network.
Organizations can leverage on-premises VDI solutions to control who can access their data, potentially improving their overall security postures, regulatory compliance, and business governance requirements. In this article, we'll learn more about how on-premises VDI solutions work and how Parallels® Remote Application Server (RAS) can deliver an easy-to-use and seamless virtualization experience.
VDI Solutions
VDI solutions are products that run virtual workloads—operating systems (OSs), applications, and desktops—on virtual machines (VMs) hosted in on-premises datacenters or the cloud. They provide an isolated computing environment for each user, offering the same experience as a traditional PC.
Users can access the virtualized environment from any device, including PCs, tablets, smartphones, and thin clients. Cloud-hosted VDI solutions—also called DaaS—provide a way for cloud service providers (CSPs) to deliver virtual workloads to organizations over the internet on a subscription basis.
Parallels RAS and Citrix Virtual Apps and Desktops are some platforms that deliver VDI solutions. Organizations can use these solutions to derive several benefits, including:
Cost savings. Usually, VDI solutions shift the processing power from the endpoint to the servers housed within the organizations' datacenters. This makes it easier for employees to use low-end computing devices, saving the organization plenty of costs associated with purchasing and maintaining corporate-owned devices.
Enhanced accessibility. End users can connect to their virtual workloads from any location on any underperforming endpoint without requiring a virtual private network (VPN) or cross-device synchronization.
Centralized IT administration. VDI solutions provide a centralized management console from which IT teams can update, patch, and change all the virtual workloads at once. IT teams no longer need to fix the multiple endpoints within the organization individually.
Enhanced security. VDI solutions enable businesses to maintain confidentiality with their resources because applications and files reside in the datacenter, not the client endpoint. IT teams can quickly decommission any endpoint that gets lost or corrupted.
On-Premises VDI Solutions vs. DaaS Solutions
While VDI and DaaS are unique desktop virtualization technologies that companies can use to deliver virtual workloads to their employees, notable differences exist between them. Let's explore some key differences between these two solutions.
Architecture
Typically, VDI relies on a single-tenant architecture, dedicating resources and their distribution mechanisms to a single organization. Since the organization does not share the VDI servers with other companies, there is minimal risk of interruption from other users' demands.
DaaS architecture, in contrast, delivers virtual workloads via a multi-tenancy delivery model. Since the business shares resources with other organizations, there are high chances of the service being interrupted by "noisy neighbors."
Control and Management
With VDI, in-house IT teams have complete control over the entire virtualization infrastructure, including daily maintenance, network performance, security, troubleshooting, and software updates and upgrades. On the other hand, DaaS offloads the maintenance processes from IT teams, providing companies with minimal internal controls.
Cost
VDI solutions often require a significant upfront cost, mainly because you have to buy or upgrade the datacenter facility. However, the initial investment costs can be less for large enterprises that already have the IT infrastructure along with predictable growth and resource requirements.
On the other hand, DaaS doesn't require any upfront costs, but you have to pay for services consumed on a pay-as-you-go pricing scheme. This subscription-based pricing model allows the organization to scale its operations and pay only for the resources consumed. In this regard, DaaS is a cheaper option for small to midsized businesses (SMBs) and fast-growing companies that have tight budgets.
Agility and Elasticity
Typically, VDI solutions take a lot of effort and time to set up and are rigid to modify once you've deployed the infrastructure. For example, if the VDI server has limited computational resources, you cannot scale up the deployment process unless you buy, install, and configure another server.
In comparison, IT teams can get DaaS deployments up and running quickly with minimal effort and time. This is because the CSP has already configured the infrastructure, and scaling it only requires the IT teams to request additional desktop instances or user licenses.
VDI Key Components and Processes
A VDI infrastructure has three essential components:
Hypervisor. A hypervisor is a virtualization platform that creates and hosts VMs. It decouples the physical host (VDI server) into layers and isolates the OS from the underlying hardware, allowing IT teams to create and manage multiple VMs. This also allows the virtualized desktops to be detached from the physical host and isolated from one another.
Connection broker. A connection broker—also called a session broker—is an application that distributes sessions between clients and VMs, ensuring that users get connected to the appropriate virtual desktop instance. It authenticates users, helping the network relay requests to the inactive VMs while keeping track of all the active and passive VDI instances.
Display protocol. This is a protocol that provides remote display and input capabilities over a network. It is essentially a set of technologies that transports and renders remote display capabilities on end-user devices. It also manages printers, USBs, and other device-redirection features.
VDI Use Cases
There is a wide range of use cases that VDI can support in a business setting. Let's examine these use cases.
Remote work. VDI allows organizations to deliver virtual workloads to employees, who can use any device to access enterprise resources for work from any location. It ensures that every employee does their job from any place while protecting enterprise resources centrally.
Easy bring your own device (BYOD) implementation. VDI allows employees to leverage personal devices for work-related activities under the BYOD framework without the need for integrating applications within their individual physical endpoints. This also offloads much of the device-level management that IT teams often undertake in a traditional BYOD environment.
Highly secure environments. Industries that want to prioritize security can leverage VDI because it allows IT teams full granular control over enterprise resources. Organizations can also leverage VDI to protect applications that require high levels of security because it installs virtualized applications in a datacenter, isolating them from the underlying OS and other resources.
Highly regulated sectors. Companies that wish to comply with regulatory standards, such as healthcare or financial organizations, benefit greatly from VDI because it centralizes data management. This eliminates the possibility of employees storing confidential enterprise data on their personal devices.
Parallels RAS: A Simplified On-Premises VDI Solution
If one single thing typifies most VDI deployments, it's unnecessary complexity. For some VDI solutions, setting up the environment is akin to jumping through hoops just to get the infrastructure up and running. No company wants that, especially in today's fast-paced, ever-evolving, and complex IT environment.
However, Parallels RAS is an exception. The platform provides a unified and centralized management console, allowing IT teams access to configuration wizards, automated image optimization, and tailored tools that reduce IT work hours.
It also offers auto-provisioning and auto-scaling capabilities, allowing IT teams to easily scale workloads according to traffic requirements and user demands. In particular, Parallels RAS is a cloud-ready VDI product that supports private, hybrid or major public cloud deployments such as Microsoft Azure and Amazon Web Services (AWS).
Test drive Parallels RAS today and experience its on-premises VDI capabilities first-hand!