Why Should You Choose Parallels RAS to Manage RDS and VDI Instead of VMware Horizon?
VMware Horizon Overview
VMware Horizon : One of the important changes brought about by cloud computing technologies is the business shift towards desktop virtualization. Although this concept works with dedicated networks as well, the advent of BYOD and mobile networks obliged companies to implement remote/virtual offices, for provision of better delivery of virtual desktops and applications at a cost-effective price. Moreover, the highly competitive business world requires organizations to make corporate resources always available to remote users. Employees have to be able to access corporate resources from any device, anywhere, at any time.
1. Presence in the Virtualization App Segment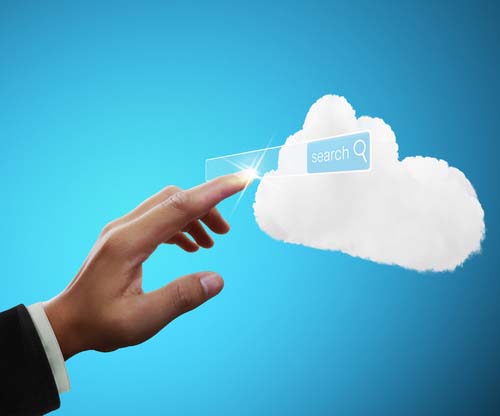 Over the years, virtualization technology has dramatically evolved to cater proactively to end user needs. With user experience being the most important criterion, a desktop virtualization solution needs to be comprehensive enough to satisfy every small need, including 3D video/audio graphic optimization, multi-monitor support, high availability network load balancing, universal printing, and profile management. 2X has been in the virtual application  segment for more than ten years. With several years of experience in delivering highly effective virtualization management solutions, and incorporating IT administrators' feedback into the tool, 2X is a very efficient and reliable broker connection solution that is platform-independent, device-independent, and browser-independent, keeping your networks always on.
VMware has introduced an app virtualization component in Horizon version 6 in 2014. While it does provide basic desktop virtualization features for hosted apps, it does not offer important features that are required to perform day-to-day activities, such as universal printing, local file access, high availability load balancing, HTML5 access, and media communication. Moreover, businesses have to purchase the Horizon 6 or Enterprise Edition to benefit from the Remote Desktop Session Host (RDSH) hosted app features.
2. Unified App and Desktop Delivery
Parallels RAS is an integrated solution that effectively publishes and manages virtual apps and desktops from RDS and VDI. With a centralized management system augmented by an intuitive interface, IT administrators can easily monitor VDI environments comprising diverse devices, platforms, operating systems, and clouds.
3. Virtual Printing
Configuration of printing options is an important and challenging task in an RDS and VDI environment, owing to the sheer variety of printers and drivers involved. 2X provides printing redirection whereby virtual machines can use any local printer to print documents, making the end user's printing experience simple and pleasant. Called Universal Printing, this feature is automatically configured in Parallels RAS. There is no need to install drivers for each printer on the server, and administrators do not have to install and configure multiple printers. Irrespective of the number of sessions and connected users in the network, only one printer is displayed.  Moreover, you can print from any device: desktops, laptops, Chromebooks, tablets, iOS and Android devices.
VMware Horizon offers virtual printing but with certain limitations. It requires higher bandwidth so that WAN deployments become challenging: even at the highest compression level, it prints more slowly and at inferior print quality when compared to Parallels RAS. As virtual printing support is not available on the server-hosted applications and desktops, IT administrators have to install and configure drivers on endpoints. Moreover, installation and configuration of virtual printing options are complex tasks. Although VMware offers a third party solution in the form of Cortado ThinPrint, this comes with limited features, and VMware Horizon does not print from mobile devices such as Android, Windows Phone and iOS.
4. HTML5 Access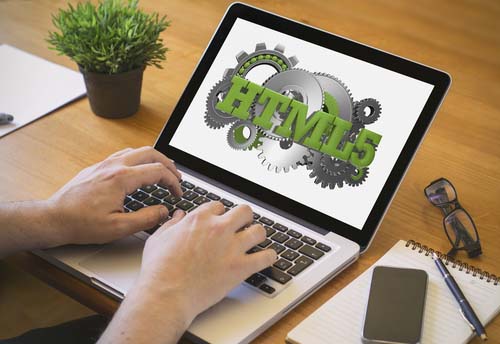 While RDS and VDI environments enable businesses to publish applications and desktops to remote users, employees can access corporate resources only from the device they regularly use, as the RDP client software needs to be installed on the device. Users cannot access corporate resources from an Internet café or from a new device. However, Parallels RAS allows remote users to access RDS and VDI networks from any device using an HTML5-enabled browser. There is no client software required. Add-ons such as Silverlight, Flash and Java are not required either. Being platform-independent and device-independent, with Parallels RAS you can use devices running any OS such as Mac, iOS, Windows, Linux, or Android. All major browsers and hypervisors are supported.
VMware Horizon supports HTML5 access to virtual desktops and published applications using an HTML5 client. However, all internal and external connections pass through port TCP 8443.  HTML5-based access is an out-of-the-box feature in Parallels RAS, whereas you have to install an additional plug-in called VMware Horizon View HTML Access if using VMware Horizon.
5. Server Load Balancing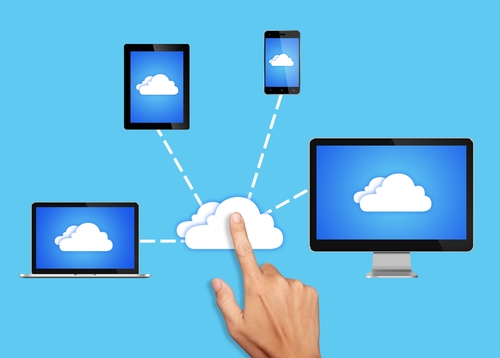 Through cloud computing, businesses are now able to deliver highly scalable IT solutions. While virtual desktops can be delivered dynamically, effective management of network traffic is a challenge. Businesses need a powerful load balancing tool to automatically balance traffic to ensure business continuity. Parallels RAS has improved its load balancing capabilities by adding a powerful gateway load balancer called High Availability Network Load Balancing (HALB) in Parallels RAS v14. HALB sits between the user and the Parallels RAS gateways for better management of traffic: the tool checks for available servers but also identifies which gateway each connection is to go through, thereby delivering more redundancy. Multiple HALB services can be installed, one becoming a master and the others slaves; if a master fails, one slave is automatically promoted to master. The more HALB services you install, the greater the reduction in downtime.
"VMware Horizon" supports multiple servers to deliver high availability of applications and desktops. However, additional servers need to be added manually. To enable load balancing, a separate appliance has to be configured on the hypervisor.
6. Mobile-Optimized Client
With the increased use of smartphones and BYOD networks, the onus is on businesses to deploy VDI networks that are optimized for mobile devices. Parallels RAS is highly optimized for mobile devices, with a mobile-optimized 2X Client available for any OS. Remote users can access corporate resources using any device such as iOS, Android, and Windows Phone, and HTML5 access is also possible, with remote users connecting to the network from any device using an HTML5-enabled browser.
VMware Horizon provides mobile solutions for iOS and Android devices, but lacks a Chrome OS client. HTML5 access is limited as well.
7. Two Levels of Authentication
Both Parallels RAS and VMware Horizon allow organizations to integrate servers with two levels of authentication for enhanced security of VDI networks. When employing a large number of VDIs, it is important to provide privilege-based access. Both these tools support pools for better administration of VDI networks. However, the difference lies in how Parallels RAS and VMware Horizon filter access to virtual guests. VMware Horizon filters access based on usernames and groups whereas Parallels RAS filters access by MAC address, IP address, usernames, groups, and gateway and client used, for more flexibility.
8. Remote Assistance
With the increase in deployment of mobile workforces and virtual offices, administrators need to provide quick and timely assistance anywhere and at any time. Parallels RAS provides a secure and convenient way for the technical support team to connect to Windows desktops through a secure tunnel and walk through a solution with the same agility as though sitting in front of the machine. This Session Shadowing feature displays a user session on the administrator's workstation in real time. No complicated configurations and firewall settings are required. Administrators can securely and remotely access necessary documents from Windows desktops and even access files that are stored locally.
VMware Horizon does not provide the Session Shadowing feature. Though Horizon users can use the Shadowing feature offered by Windows Server 2012 R2, this is limited to a remote session and configuration is complicated.
9. Proven at Scale
As desktop virtualization requires seamless delivery of virtual desktops and applications, the virtualization tool needs to be proved at scale. This is so for Parallels RAS, which is deployed on large IT projects, with huge segments of infrastructure tested at scale. Parallels RAS ensures simple, fast and efficient management of VDI and RDS networks at scale.
Conclusion – VMware Horizon
VMware Horizon provides unified management of VDI and RDS networks, but provides only basic functionality and performance, lacking some key user requirements. Enterprise management and support are limited, and the installation and configuration procedures are complex, requiring expert knowledge. Multiple third-party solutions have to be integrated, adding to the complexity. The software does not meet the highest enterprise security standards.
Parallels RAS integrates all virtualization technologies into a single platform to provide unified management of VDI and RDS networks. With Parallels RAS, businesses can securely and seamlessly deliver highly scalable virtual desktops and applications while effectively managing the entire infrastructure from a single dashboard. The software offers greater flexibility to monitor and manage VDI/RDP networks, and security and data integrity are highly prioritized. With a user-centric focus and affordable to businesses of all sizes, Parallels RAS is second to none.
---
References
VMware Horizon: Imprivata 2014 Desktop Virtualization Trends in Healthcare Report | imprivata.com
VMware Horizon: VMware Horizon View | wikipedia.org
VMware Horizon: VMware Horizon Suite combines physical, virtual and mobile management | searchvmware.techtarget.com
VMware Unleashes Horizon(TM) 6 — Delivering Published Applications and Virtual Desktops on a Single Integrated Platform | ir.vmware.com
VMware Horizon: FREQUENTLY ASKED QUESTIONS | vmware.com
VMware Horizon: How to configure Microsoft RDS Universal Printing | virtualizationadmin.com
VMware Horizon: How virtual desktop printing works on mobile devices | searchvirtualdesktop.techtarget.com
VMware Horizon: Is HTML5 the Answer to Mobile's VDI Challenge? | devcentral.f5.com
HTML 5 desktop client | searchvirtualdesktop.techtarget.com
What is Windows Remote Assistance? | windows.microsoft.com
Monitor VMware Horizon View environments with ControlUp | ivobeerens.nl