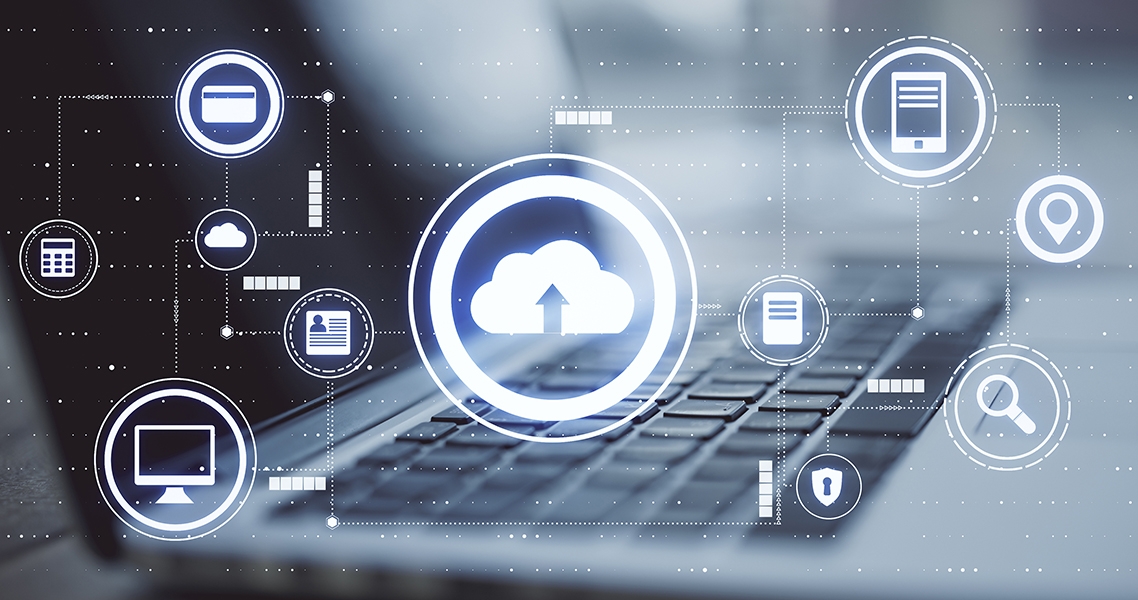 VMware NSX: A Comprehensive Guide
The VMware NSX network-virtualization platform allows secure virtual networks to be created on top of your current physical network and virtual server infrastructure. NSX uses Software-Defined Networking (SDN) to programmatically define virtual networks on-demand, regardless of your infrastructure's underlying hardware. When you need to add more capacity to your network, you can configure another virtual network or reconfigure an existing one instead of procuring more equipment. Thus, NSX can help organizations save on hardware costs. Built-in automation, strong security, and remote administration capabilities are other advantages.
What Is VMware NSX, and What Are Its Objectives?
Traditional networks are complicated to set up and can be hard to manage, especially when they grow and become too large. SDN came about to ease this process.
SDN abstracts the underlying infrastructure behind your existing network so that it can be programmed as separate virtual networks using software. VMware NSX is an implementation of SDN that is based on an old VMware networking and security product, and the Network Virtualization Platform (NVP) from Nicira, which VMware acquired in 2012.
NSX can reproduce entire physical networks, from the simple to the complex, as software. It implements virtual networks in a distributed architecture, allowing them to be deployed in any environment, from bare-metal servers in traditional datacenters to public and private clouds. It also allows applications to operate from anywhere within the network, even across virtual machines (VMs) and containers, aside from the cloud. It also has network function virtualization (NFV) capabilities and, as such, includes basic networking functions like switching, routing, and load balancing.
NSX allows networks to be tailor-fitted to your requirements. This process can be automated so that your network expands when necessary, allowing it to meet temporary or cyclical increases in network capacity.
Security is an area where virtual networks may be vulnerable. Thus, they require your IT security personnel to keep watch over threats from outside the network more proactively. Fortunately, NSX features micro-segmentation, which divides virtual networks and the applications residing in them into separate trust zones that are isolated from each other. This means that when a network segment is attacked, the threat is limited to that segment alone. It can then be isolated and countered accordingly.
VMware NSX has built-in intrusion detection system/intrusion prevention system (IDS/IPS) capabilities that allow it to stop security threats before they happen. It also has a next-generation firewall with Domain Name System (DNS) security and Uniform Resource Locator (URL) filtering features, preventing data loss from external threats. Security features in VMware NSX are defined via software, similarly to how they are defined on the network..
What Are the Main Features and Benefits of VMware NSX?
VMWare NSX provides the following features and benefits:
Network automation: Deployment and configuration of the network infrastructure is performed automatically via code. The infrastructure is adaptable to your specific requirements, and virtual components can be added as needed.
Multi-cloud and on-premises support: Virtual networks appear the same regardless of where they are deployed, making them easier to support.
Network segmentation: Virtual networks are divided into segments that are separate from each other. Any adverse impact from an attack against the network is contained within the affected segment.
Minimal cost and resource overhead: With networking and security implemented via software, acquisition and maintenance of expensive network equipment are no longer needed.
Switching and routing: These are all done via code, and with applications and virtual machines also logically attached to the network. Virtual networks feature scale-out routing with an active-active failover system.
Load balancing: These are either packet-based or socket-based, with an L4 load-balancer using the former and an L7 load-balancer responsible for the latter.
How Does VMware NSX Work?
VMware NSX uses software to create virtual switches and routers that are used to control traffic that passes through your network infrastructure. NSX allows all other network components to be virtualized.
VMware NSX decouples your network from your existing hardware. It allows your IT staff to create and delete virtual networks on-demand, as the number of virtual networks that can be created from your existing physical infrastructure is virtually unlimited. With a virtual network, your infrastructure becomes more elastic, growing or shrinking as needed.
VMware NSX comprises the following:
Switches and routers, and other basic network functions. These are all implemented using software and can be combined with physical hardware when needed.
A built-in load balancer. This is capable of managing network traffic intelligently and means better availability and scalability of virtual networks. Secure Sockets Layer (SSL) offloading via pass-through is supported, as well as server health checks.
A distributed firewall. It enforces custom policies at the virtual network interface card (vNIC) level. The firewall plays a pivotal role in the platform's micro-segmentation feature.
A software-based load balancer for your applications.
A virtual private network (VPN) server. It has site-to-site and remote access capabilities.
A REST-based application programming interface (API). This facilitates integration with third-party products and services.
With NSX, your applications can run on any of your virtual networks. Thus, your applications need only to be configured once before they can be deployed anywhere across your network. An encapsulation protocol is applied to all traffic that flows across the network.
VMware has an active partner ecosystem that offers additional solutions that can be integrated into NSX.
What's the Difference between VMware NSX-v and VMware NSX-T
VMware NSX comes in two versions, namely:
NSX for vSphere (NSX-v). This older version requires both VMware vSphere and VMware vCenter. VMware NSX-v supports vSphere hypervisor environments only.
NSX-Transformers (NSX-T). This newer version supports different virtualization platforms and multi-hypervisor environments. NSX-T supports various network virtualization stacks, including KVM, Docker, Kubernetes, OpenStack, and Amazon Web Services (AWS). VMware NSX-T does not require a vCenter Server.
VMware recommends using NSX-T if you want to take advantage of micro-segmentation and the automation features in NSX. For organizations still using NSX-v, the company offers a guided migration path.
Parallels RAS: An All-in-One Solution for All Your Cloud Network Needs
Parallels® Remote Application Server (RAS) streamlines deployment and maintenance of IT infrastructures and offers a simple solution for connecting to your virtual machines and containers remotely via virtual networks.
Parallels RAS supports Remote Desktop Services (RDS) or a virtual desktop infrastructure (VDI) for your network needs. It also offers support for a wide variety of hypervisors, including Microsoft Hyper-V and VMware ESXi. Since it is vendor-independent, it can help you deliver highly scalable solutions regardless of the technology used.
With a unified and intuitive management console, configuration wizards, and a customizable set of tools that can effortlessly deliver applications, desktops, and data to any device, Parallels RAS can help reduce your IT workloads and costs significantly.
Start using Parallels RAS for your cloud network by downloading the trial.