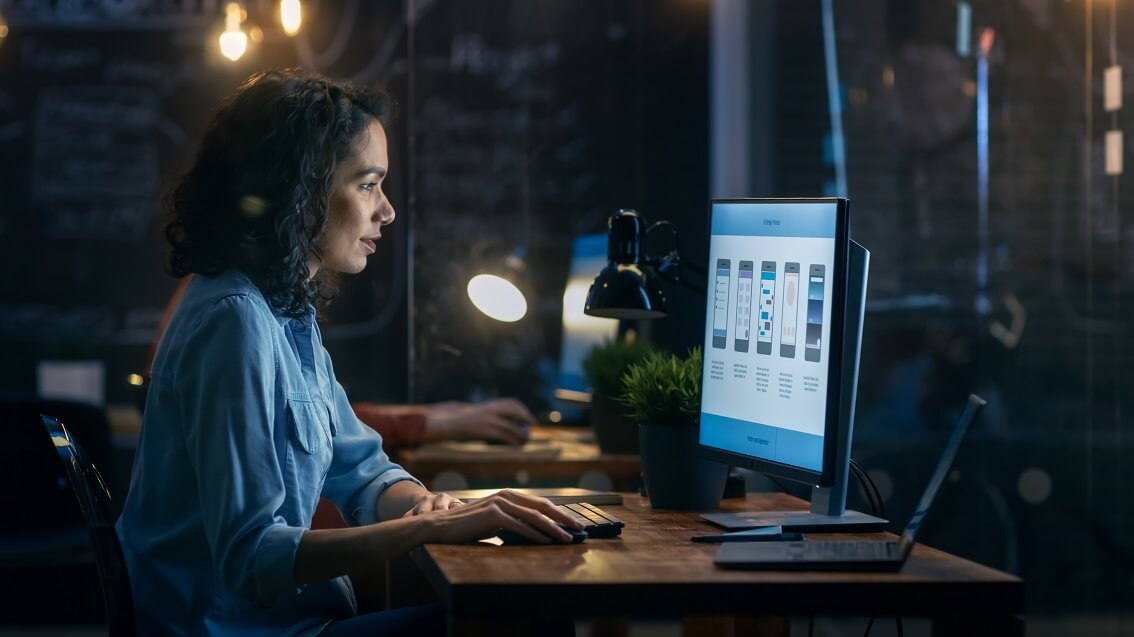 What is DaaS and What Are its Benefits and Challenges? | Parallels Insights
The Desktop as a Service (DaaS) marketplace is evolving very fast. More than ever, employees are working remotely, whether it be working from home, coffee shops or co-working spaces. They are also using a variety of end-point devices and platforms to access corporate resources. Under these circumstances, companies need to design robust, affordable and secure solutions that not only accommodate user needs but also shrink IT budgets.
DaaS frees organizations from endless cycles of procuring, supporting and upgrading their local PCs. By providing organizations with untethered workspaces, employees can access their virtual applications from any location, on any device, any time and on any platform. This creates efficiency, agility and flexibility in business networks.
Overview of DaaS
DaaS (also known as hosted desktop services) is a form of Virtual Desktop Infrastructure (VDI) solution where all the virtualization resources get hosted on the cloud with the help of a third-party provider. In a DaaS environment, organizations engage a third party to handle the storage, security and backups of their employees' data, and upgrades for the services and other supported apps.
Both DaaS and VDI are cloud-hosted desktop technologies and have similar functionalities. However, notable differences exist between them.
A VDI-based environment is an on-site infrastructure where your IT staff take all the responsibilities of orchestration and management
DaaS, in contrast, is a fully outsourced cloud-hosted technology with no requirements for IT administration
DaaS is exceptionally beneficial for businesses that want to deliver VDI power to their users and do not have the budgets and expertise to do so. Without making huge investments, businesses can lay hands on world-class hardware and software. At the same time, helpdesks become more efficient as virtual desktop replacements are rolled out quickly. Parallels®, VMware, and Citrix are the leading providers of hosted desktop services.
Benefits of DaaS/Hosted Desktops
DaaS is a great option for organizations that are thinking about digital transformations. By leveraging DaaS, you can overcome the challenges associated with traditional desktops.
1. Easy to deploy and manage
The anywhere, any device, anytime and any platform model of DaaS allows employees to access their desktops with unprecedented flexibility and freedom.
2. Reduced capital expenditure
DaaS ends an endless cycle of purchasing desktop hardware, servers and software licenses with its classic subscription model. Funds that would have otherwise been wasted on depreciating assets can now be used for more added-value initiatives.
3. Greater responsiveness and agility
DaaS is dynamic, and coupled with its rapid provisioning mechanisms, allows organizations to respond to emerging needs quickly.
4. Reduced operational costs
DaaS frees an organization from heavy housekeeping tasks, allowing them to streamline or redeploy resources efficiently.
5. Easily scalable and delivers higher performance
Due to the ability to support remote working, with enhanced uptime levels, and more opportunities for collaboration; DaaS delivers scalability and high performance.
6. Networks are more flexible and secure
IT assets are no longer vulnerable to local devices since they are held and regularly backed up in a secure environment within an encrypted DaaS environment.
7. Tighter alignment with organizational requirements
DaaS solutions flex and scale depending on the actual business requirements. As such, you only pay for the services you use.
Why should businesses consider DaaS?
By embracing DaaS, you get all the advantages offered by VDI while eliminating all challenges which are handled by the cloud provider. Furthermore, you don't have to worry about the hardware, software, service-level agreement (SLA) and network performance as these aspects are handled by the service provider. By leveraging a global network of data centers, you can enjoy optimal network performance to boost your business revenues.
By combining VDI and DaaS, organizations can enjoy the best of both. Bring your own device (BYOD) policies, virtual offices and Windows EOL are the three essential aspects that make businesses turn towards VDI. Businesses can use legacy systems and run the latest applications on them to optimize costs. At the same time, they can remotely publish apps to any device.
DaaS Challenges
Although DaaS provides numerous benefits, it comes with particular challenges that should be noted. 
Calculating Overall Costs
For businesses that have a smaller group of remote users or use fewer applications, DaaS can be economically beneficial. You don't have to make an upfront investment for the infrastructure; it typically costs $25-$40 per user. However, organizations that have large clusters of users have to compare the local VDI expense with DaaS costs that pile up in the long run. When power users go for a higher configuration, the price goes up to $100 and above per user. In addition, you need to calculate the cost of the applications used.
Storage Challenges
While DaaS is beneficial for organizations with a reduced number of remote users or a temporary location, VDI is beneficial for organizations that have large clusters of users connected through a local LAN and a VDI host server. Most enterprises leverage both models to make the best of both worlds. However, this fusion creates new storage problems as you need to connect cloud users with the local data center infrastructure so that they can access file data, which becomes a challenge. As a workaround, you can either create a VPN tunnel from the cloud to the datacenter or copy data to and fro from corporate file servers to the cloud. Another challenge is data separation. Businesses need to ensure that employees' office data and personal data are not mixed.
Performance Issues
Another challenge is the periodical latency issues that affect the performance of the network; especially for organizations that run high-end graphical applications and streaming media, latency issues can be a concern. These companies need to work with service providers to eliminate these performance issues. At the same time, there is no offline access, which means you have to be always connected to the Internet.
Security Challenges
With data being the most valuable asset for any company, sharing resources in the cloud is a concern for businesses. Organizations must check the credibility of a service provider before signing the contract. On the service provider part, higher security standards have to be maintained. In addition, organizations are required to comply with data governing regulations imposed by local authorities.
Business Continuity
The very purpose of DaaS is to provide 24/7 access to corporate resources securely. It means your cloud network should always be on. Moreover, virtual desktops should be accessible from any device, OS, or platform. However, in a DaaS environment, you don't have control over backend infrastructure and have to rely on the provider for reliability, scalability, and service levels. Considering the outages with AWS, you'll have to opt for a robust SLA.
Licensing
The most critical challenge is DaaS licensing, as Microsoft makes it difficult for organizations to host its OS on cloud desktops. This is especially difficult when using Windows 8 or 7. For instance, an end-user who has a license to access Microsoft applications from an iPad in the office cannot use the same iPad at home. This is why cloud providers use the server software. However, it only allows minimal customization options for end-users.
From a licensing standpoint, a typical desktop as a service (DaaS) arrangement built on a desktop version of Windows is BYOL – Bring Your Own License. However, the service provider can't acquire the license for you; hence you'll have to buy one accordingly. Nonetheless, Microsoft has now simplified the question of which license you have to buy, but that's only half the battle for service providers. We still need Microsoft to allow multi-tenancy, or the ability to run instances of Windows that belong to different companies on a single virtualization host.
DaaS Market Trends
The present trends in the DaaS segment prove that managed service providers have a bright future. Managed service providers (MSPs) have to do their groundwork to identify market requirements and design a service offering accordingly. For instance, the financial services sector has a higher DaaS adoption rate; hence MSPs need to concentrate more on this segment. They have to consider bundled packages that also handle mobile device management (MDM) and other cloud needs. In addition, MSPs need to consider the following trends and realign their strategies accordingly.
Alternate for Windows Desktops
The new trend in the DaaS segment is the search for an alternate workstation. Firstly, investing in local hardware to continue supporting the evolution of OSs such as Windows 7, 8, and 8.1 has become expensive and time-consuming. Secondly, with Windows 10 on the way, businesses do not want to invest much in a version that they don't know how long it will last and how efficient it works. This is why businesses are looking for DaaS solutions not tied up to hardware limitations; they want one free to run applications they need from anywhere.
Desktop-less Chromebooks
The increasing popularity of Chromebooks makes it an excellent choice as a desktop alternative. We can define Chromebook as a smart thin client; all Google applications are available 24/7. Additionally, Chromebooks can run windows virtual applications and desktops, making the operating system irrelevant. Chromebooks, thin clients and tablets offer a new set of devices that organizations can use to deliver DaaS.
Diversified Audience
With the explosion of smartphones, businesses are now experiencing a diversified audience. Multiple devices are operating on multiple platforms and technologies. Optimizing your DaaS offerings to these devices is a challenge. Businesses need to concentrate more on providing a consistent end-user experience across all devices.
More Emphasis on Security and High Availability
One of the main concerns of a multi-tenant DaaS environment is security. Government regulations and increasing hacking attacks are making organizations and service providers put more emphasis on securing customer data. At the same time, speed and performance cannot be compromised. As a result, service providers are now concentrating on offering secure networks but with high availability.
Overcome DaaS Challenges with Parallels RAS
Parallels RAS is one of the most efficient remote working solutions on the market, supporting and enhancing Microsoft Remote Desktop Services  (RDS), VDI and Windows Virtual Desktop. Parallels RAS supports a range of mobile platforms, including iOS and Android. Regardless of the device, end-users enjoy a rich native experience.
A cloud provider that chooses Parallels RAS for their DaaS offering eliminates the cost and complexity of deploying VDI networks and provides the ability for businesses to deliver desktops quickly. Moreover, the operational cost is significantly lower when compared to other solutions on the market, such as Citrix or VMware.
With the vast range of mobile devices and platforms currently used, it has become difficult for organizations to provide installation and configuration instructions to end-users. Parallels RAS makes it straightforward for administrators and service providers to install, scale configure and deliver DaaS to organizational users with a simple invitation email.
From a centralized management console, administrators can send installation and auto-configuration instructions to end-users, choosing either a single recipient or a group from the Active Directory. Parallels RAS is a one-stop solution for your remote working needs.
Download the Parallels RAS trial today and overcome all your DaaS challenges. 
---
References: