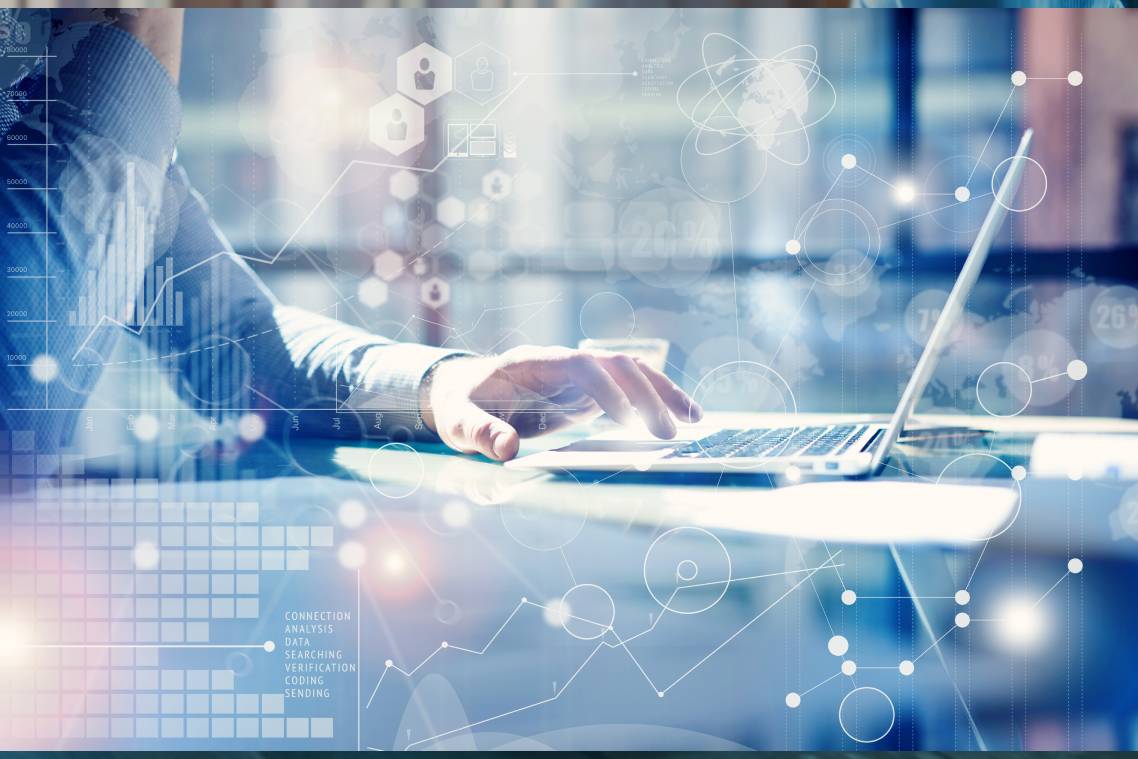 The Benefits of Upgrading to Windows 11 for Business
Windows 11—Microsoft's newest operating system (OS)—is here. Microsoft announced in June that the OS would be available to users before the end of 2021. Besides the sleek and curvaceous visual, the latest OS has a new-look taskbar and restructured start menu. But these are not the only features—Microsoft has optimized Windows 11 for business by improving hybrid working elements. Learn more about the benefits of updating your OS to Windows 11 for business in this post.
How Does Windows 11 for Business Improve Hybrid Work?
Microsoft is unveiling Windows 11 on the heels of recent changes in the workplace environments, such as hybrid working, that are here to stay. With Windows 11, businesses can usher in a new era of hybrid work with features such as enhanced security, cloud computing, and collaboration support. Here's how.
Enhanced security requirements
Remote working environments have exposed enterprises to increased security threats, with HP reporting a 238% surge in global cyberattack volume since the start of the pandemic. With these incidents, Microsoft has scaled up Windows 11 protection capabilities by requiring devices to have trusted platform module (TPM) 2.0 chips.
Previously, Microsoft only required original equipment manufacturers (OEMs) to ship their devices with TPM chips, which users could turn on or off at will. With Windows 11 Windows 11 for Business, however, users must enable the TPM feature.
Improved cloud-computing capabilities
Cloud services are crucial to empowering the hybrid workforce. Rather than relying on a local application, cloud-based services allow users to access their data from any location, using any device. Microsoft has recognized this cloud-first strategy and is positioning Windows 11 as a link between users and the cloud.
Recently, Microsoft launched Windows 365—a service that allows users to stream Windows 10 or Windows 11 to any endpoint in the form of a cloud PC. By incorporating Windows 11 into Windows 365, Microsoft wants to enhance user experience with cloud PCs. Users can now stream Windows 11 computers to virtually any end device—including other Windows PCs, Linux computers, Macs, iPads and Android devices.
Enhanced support for hybrid communication and collaboration
Besides enhanced security and cloud services, Microsoft has introduced new communication and collaboration features that streamline hybrid working. One such feature is the integration of Microsoft Teams with Windows 11. The new OS allows users to access a free and integrated Teams application. Microsoft even simplified the meetings experience by adding the application to the taskbar.
How Can You Enhance Security Through Virtualization?
Organizations are increasingly using virtualization and containerization to create additional security layers (also called virtualization-based security or simply VBS) in modern OSs. In Windows 10 and Windows 11, VBS uses Hyper-V's hardware virtualization features to create and isolate a protected memory section from the OS.
Windows can use the secured region—also called virtual secure mode (VSM)—to host various security solutions. This greatly protects legacy vulnerabilities in the OS that malware can exploit to compromise the organization. With Windows 10, users were at liberty to either enable or disable VBS on selected devices. In Windows 11, VBS is turned on by default on all devices.
What Is the Cost of Upgrading to Windows 11?
Microsoft has said that it will provide Windows 11 as a free update to users who already own Windows 10 licenses and that the offer is not time-bound. This means users retain their licenses which remain activate when they upgrade from licensed Windows 10 to Windows 11. And since the offer is not time-bound, users can upgrade at any time they so wish.
We also expect Microsoft to avail Windows 11 for Business as a standalone purchase like it has done previously with Windows 7, 8 and 10. However, individuals and enterprises need to address the dramatically different hardware requirements of Windows 11. According to Microsoft, you'll need a device with the following minimum requirements to run Windows 11:
Processor: 1 GHz or faster CPU with two or more cores on a compatible 64-bit system.
RAM: 4 GB or more.
Storage: 64 GB or more.
Security: TPM version 2.0, Secure Boot capable and Unified Extensible Firmware Interface (UEFI) firmware.
Naturally, these requirements may come at an extra cost to organizations. And like any new OS version, Windows 11 may also cause major instabilities such as set-up errors/freezes, driver problems and application incompatibilities.
What Are the Changes in Windows 11 Feature Updates and Support Cycles?
When Microsoft introduced Windows 10 in 2015, it also announced plans to provide feature updates two or three times a year for the OS. However, by 2017, the Windows 10 servicing model changed to two feature updates because the upgrades inconvenienced many organizations.
Now, Microsoft has shifted its servicing model with Windows 11 in a way that organizations and IT administrators will find convenient. With Windows 11, users will receive one feature update per year. Additionally, Microsoft intends to support each version of Windows 11 for a longer period than Windows 10, as summarized below:
| Version | Servicing timeline (from the release date) |
| --- | --- |
| Windows 11 Enterprise | 36 months |
| Windows 11 Education | 36 months |
| Windows 11 internet of things (IoT) Enterprise | 36 months |
| Windows 11 Pro | 24 months |
| Windows 11 Pro Education | 24 months |
| Windows 11 Pro for Workstations | 24 months |
| Windows 11 Home | 24 months |
Transition to Windows 11 for Business
You can seamlessly transition to Windows 11 for business through the:
Deployment Tools. Discover your current deployment tools and how they may define and evaluate your preparation for a simple Windows 11 rollout.
WIndows 10 Compatability. App Assure will guarantee compatibility for Windows 10 apps. Utilize a preview with the Microsoft Insider Program to test important apps and policies.
Deployment to Organisation. Utilize your already available tools to perform pilot and widespread deployments, increase pace, and streamline the procedure.
Provide Remote Access Technology with Parallels RAS
Hybrid working has won a permanent seat in the workplace matrix already. Therefore, enterprises must embrace the right technology that supports it. Parallels® Remote Application Server (RAS) is an all-inclusive desktop virtualization solution that enterprises can leverage to provide better experiences for remote access.
With Parallels RAS, employees can work remotely from any endpoint, with many remote access solutions such as:
Virtual desktop infrastructure (VDI). IT administrators can publish virtual applications and desktops quickly from a single console, allowing employees instant access to their resources.
Remote Desktop Session Hosts (RDSHs). Employees can leverage the session-based resource sharing capabilities provided by Parallels RAS to access applications and desktops simultaneously from Windows Server operating systems.
Azure Virtual Desktop. IT administrators can publish and configure virtual workloads from a single pane of glass because Parallels RAS supports and extends Azure Virtual Desktop capabilities.
Remote PC. Employees can access any domain-linked PC—whether physically joined or virtual—without requiring virtual private networks (VPNs).
Download the Parallels RAS trial today, and experience first-hand how it streamlines remote access capabilities!