Understanding Zero Clients | Definition from Parallels RAS
A zero client, also referred to as an ultra-thin client, is a thin-downed, user-end PC that is employed in a virtual desktop infrastructure (VDI) and centralized computing infrastructure. In zero-client deployments, the end-user's machine has no local storage. This thin consumer-facing device is impressive in its ability to cut costs and simplify IT infrastructure deployments. Furthermore, zero clients require few or zero storage resources, memory, or processing components.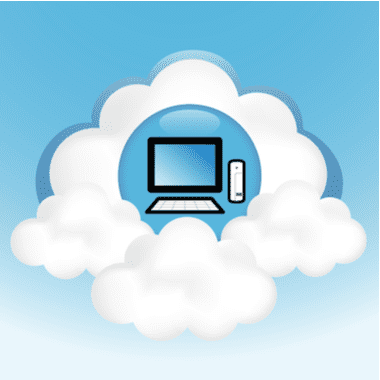 Zero clients are stripped-down machines that connect to a keyboard, mouse, and monitor. It also requires an Ethernet connection to a remote server. Zero clients do not contain internal storage, memory, a processor, or native operating system (OS). By relying on a VDI, a zero client uses very small amounts of power when sending and receiving computation requests over a network. The connection to the server is made through Remote Desktop Protocol (RDP), which can be enhanced by a comprehensive VDI solution.
It can be challenging to compare the differences and specifications between thin clients and zero clients due to rapid developments in the technologies. However, the usual distinction is that thin clients still maintain a physical OS on the device, and zero clients access the OS on a server. Unlike thin clients, zero clients don't operate local processing or a local operating system. Finally, zero clients do not require software installation or configuration. 
Parallels RAS Enhances the Zero Client Experience
The comprehensive virtual application and desktop delivery solution Parallels® Remote Application Server (RAS) offers an unrivaled user experience on IGEL  and 10ZiG zero clients, further reducing the cost and complexity of VDI deployments on lightweight endpoint devices. Benefits include lightning-quick start-up times, centralized management made easy through intuitive controls, and extremely low energy consumption.

The overall simplicity of Parallels RAS enables customers to control critical VDI, application streaming, printing, and reporting features, all from a simple and intuitive user interface. Additionally, the end-user Parallels Client is instantly, securely accessible on zero-client machines on an on-demand basis.
Want to take a test drive? Try a free 30-day Parallels RAS experience!  
References
infoworld.com/article/2623306/vdi/zero-clients-for-virtual-desktops-.html 
10zig.com/resources/vdi-blog/thin-clients/key-differences-between-thin-clients-and-zero-clients-vdi  
igel.com/what-is-a-zero-client/  
channelinsider.com/c/a/Networking/Replacing-Desktop-PCs-with-ZeroClient-Solutions-179077