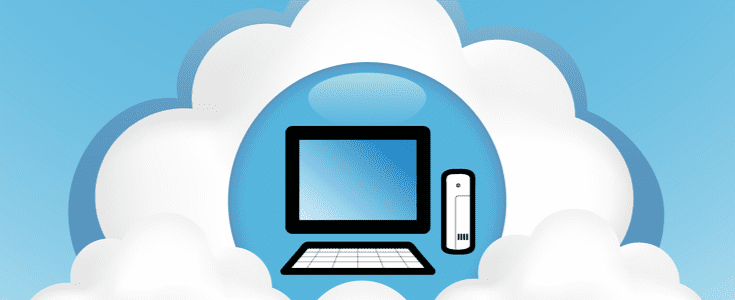 Zero Clients | Definition from Parallels RAS
A zero client also referred to as an ultra-thin client, is a stripped-down, user-end PC that is employed in a virtual desktop infrastructure (VDI) and centralized computing infrastructure. In zero-client deployments, the end-users machine has no local storage. This thin consumer-facing device is impressive in its ability to cut costs and simplify IT infrastructure deployments. Furthermore, they require few or zero storage resources, memory, or processing components.  
Zero clients are stripped-down machines that connect to a keyboard, mouse, and monitor. They also require an Ethernet connection to a remote server. They do not contain internal storage, memory, a processor, or a native operating system (OS). By relying on a VDI, a zero client uses minimal amounts of power when sending and receiving computation requests over a network. The connection to the server is made through the Remote Desktop Protocol (RDP), which can be enhanced by a comprehensive VDI solution.
It can be challenging to compare the differences and specifications between thin clients and zero clients due to rapid developments in the technologies. However, the usual distinction is that thin clients still maintain a physical OS on the device, and zero clients access the OS on a server. Finally, zero clients do not require software installation or configuration.
Differences between Thin Clients and Zero Clients
Both Thin Clients and Zero Clients are high-performance VDI workspaces that you can use to connect to a remote server. However, some differences exist between them that are worth noting.
1. VDI connection types
While Thin Clients have many VDI connection types that you can centrally manage (although this is not necessary), Zero Clients usually run with one or two connection types. As such, Thin Clients are more flexible than Zero Clients. However, you'll enjoy robust graphics and video experience when using Zero Clients than with Thin Clients.
2. Configuration
While Thin Clients boast of minor and rare software updates compared to traditional PCs, you still need to update them more regularly and on a larger scale than Zero Clients. Configuring Thin Clients is a straightforward process because all you need is to leverage templates from previous configurations.
When it comes to Zero Clients, the configuration process is short and simple since there are minimal maintenance and updates requirements.
3. Task capacities
Thin Clients are flexible when it comes to meeting specific end users' needs. For example, IT administrators can decide which apps to install to the Thin Client through a simple drag and drop process. Zero Clients, on the other hand, have their applications provisioned from the remote server—meaning, users can only access those apps that are available to them from the server.
Benefits of a Zero Client
Some of the advantages of Zero Clients include:
1. They are easier to set up and deploy. All the configuration tasks are handled on the server, and tasks such as booting are faster.
2. They consume less energy than their Thin Clients counterparts. You can easily power Zero Clients using an Ethernet cable via Power-over-Ethernet (PoE) switches.
3. They offer more security than their Thin Clients counterparts. Zero Clients don't store any data on them—all the images received from a centralized computing infrastructure are encrypted. As such, they offer enhanced security and compliance than Thin Clients.
4. They are easier to maintain. Since firmware upgrades and patches are rare, maintenance costs are kept at a bare minimum.
5. They deliver high performance. Zero Clients can provide high performance when optimized for a particular VDI protocol.
6. They are easier to update. Firmware images in Zero Clients are small in size (only a few MBs) compared to many GBs in Thin Clients' OS. As such, updating them is easier.
Parallels RAS Enhances the Zero Client Experience
The comprehensive virtual application and desktop delivery solution, Parallels® Remote Application Server (RAS), offers an unrivaled user experience on IGEL and 10ZiG zero clients, further reducing the cost and complexity of VDI deployments on lightweight endpoint devices. Benefits include lightning-quick start-up times, centralized management made easy through intuitive controls, and low energy consumption.

The overall simplicity of Parallels RAS enables customers to control critical VDI, application streaming, printing, and reporting features, all from a simple and intuitive user interface. Additionally, the end-user Parallels Client is instantly, securely accessible on zero-client machines on an on-demand basis.
Want to take a test drive? Try a free 30-day Parallels RAS experience!  
References
infoworld.com | infoworld.com/article/2623306/vdi/zero-clients-for-virtual-desktops-.html 
10zig.com | 10zig.com/resources/vdi-blog/thin-clients/key-differences-between-thin-clients-and-zero-clients-vdi  
channelinsider.com | channelinsider.com/c/a/Networking/Replacing-Desktop-PCs-with-ZeroClient-Solutions-179077 
TechTarget| https://searchvirtualdesktop.techtarget.com/definition/zero-client