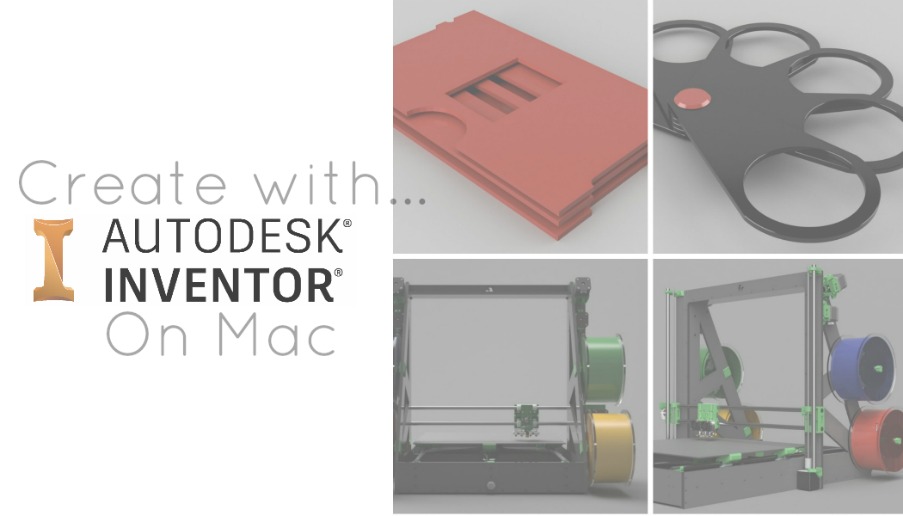 Run Autodesk Inventor on Mac
If you're in the professional design or engineering industry, chances are you have used Autodesk's renowned software AutoCAD, one of the world's leading 2D and 3D CAD design tools. If your design career is maintained on a Mac – then you likely to also have experience with Parallels Desktop for Mac, "Autodesk's preferred Mac virtualization software" (Autodesk). Over the years, Autodesk has consistently referenced Parallels Desktop as the top virtualization product due to our performance quality. With both precision and speed being a must in the world of Autodesk, making Parallels Desktop the perfect fit.
Meet a Parallels Desktop for Mac and Autodesk design tools professional such as Autodesk Inventor, Michel Storms:

 User @stormychel on twitter
Maintaining success in a demanding industry, Michel is a 3DP/CAD/CAM professional based out of Belgium. Identifying as a designer and an engineer – Michel needs software that can keep up with his ever-changing needs.
See his macOS screen running Windows 10 through Parallels Desktop for Mac below: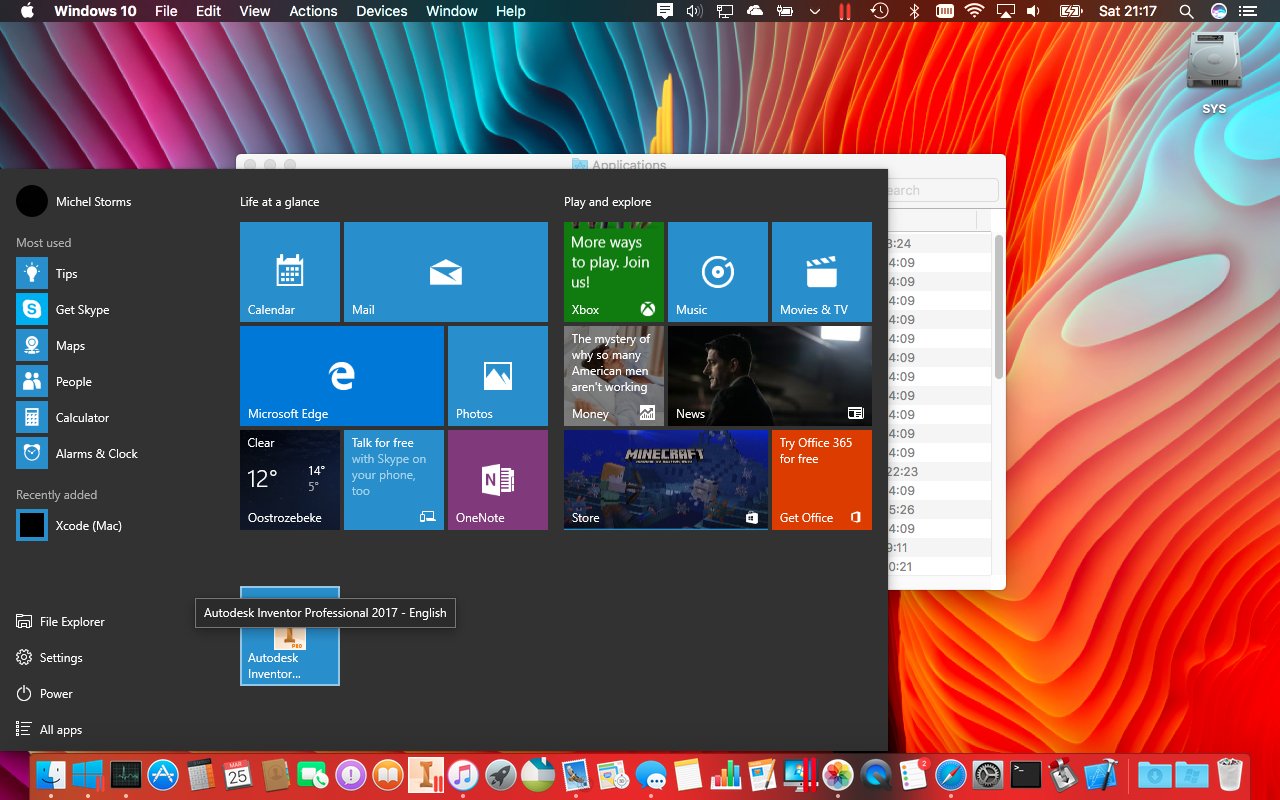 Here are some examples of Michel's incredibly talented work created through Autodesk Inventor and Autodesk Fusion 360. His work ranges from a beautiful yet minimalist wallet, an ingenious 8-cup cup holder, or even a full scale 3D printer: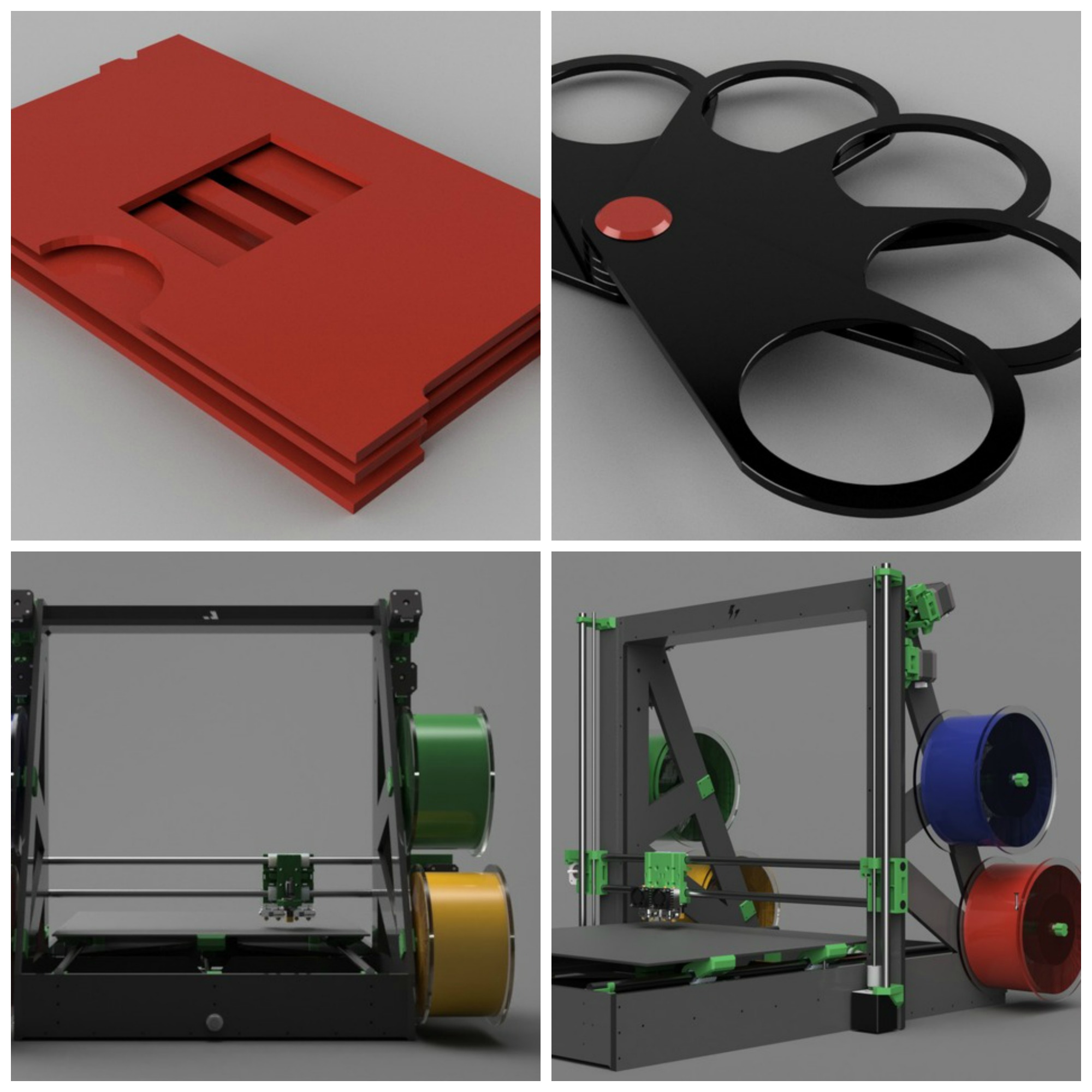 Feel free to check out more of Michel's work here at Thingiverse
Whether you're a student learning the tools of the trade within the design world or a fully integrated professional – Parallels Desktop for Mac is the perfect solution for running Windows on Mac. Autodesk Inventor is one of hundreds of applications that run beautifully within a virtual machine. Are you interested for running Windows programs on your Mac?
Try a full 14 day trial of Parallels Desktop for Mac for free here!
Performance tips:
Note: if you're running high-performance applications such as design or 3D modeling please reference this article on how to improve your virtual machines performance: http://kb.parallels.com/en/112091
Minimum memory assigned can cause performance issues. These issues can be remedied by allocating additional vRAM to your virtual machine. Read more on how to here: http://kb.parallels.com/113649