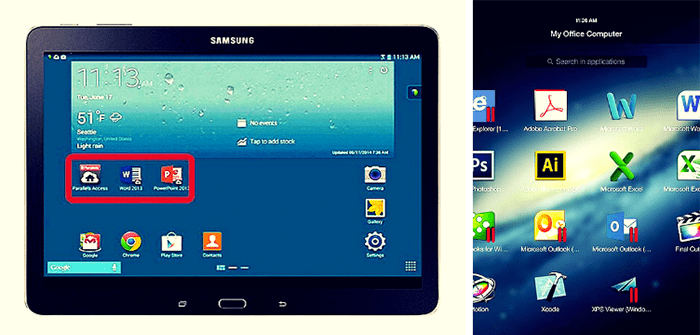 The Struggle is Real: Choosing Between Parallels Access 2.5 on Android or iOS
---
I'm an Apple girl through-and-through.
My love of Apple started young (thanks Dad)—when the iPod Mini came out, I got the adorable green one for my birthday that year, and jammed out to my limited collection of music with it (mostly to the Shrek soundtrack).
A few years later, I graduated to my iPod Classic (with video!) that I got for Christmas. Fast-forward to my first job as a lifeguard, when I saved up all of my paychecks to join #TeamiPhone! I've been hooked ever since.
Although I love my iOS device, there is one thing I covet about Parallels Access on the Android: the ability to place your favorite desktop applications on your Android home screen. I'm so jealous of this awesome feature!
I've tried Android, but what can I say—I'm too hooked on Apple!
What about you—what's your favorite feature of Parallels Access 2.5? Is there a feature on Android or iOS you wish was on both? Share your thoughts with us in a comment, or reach out to us on Facebook or Twitter!