Student Discount on Parallels Desktop for Mac
---
Save 50% on Parallels Desktop if you're a currently enrolled student.
Note: This offer is only available for college students of United States, Canada, Germany and UK.
---
A student could save hundreds (or thousands) of dollars by using a virtual machine to run that Windows application they were told they need for their class.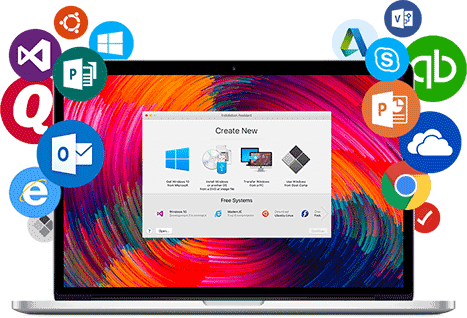 Run Windows on Mac without rebooting with Parallels Desktop
As a student – you may be up to your ears in financial costs associated with finishing school. Are you a student who owns a Mac but needs to run a Microsoft Windows program? You can reduce your hardware costs associated with school and avoid purchasing a PC with Parallels Desktop® for Mac. No need to buy an additional computer to pass your class.
By utilizing virtualization or a virtual machine, Parallels Desktop® for Mac empowers millions of users to go beyond the limitations of hardware to achieve their goals. Save precious money and time by running Windows on your Mac without rebooting.
Who can get this awesome discount?
Students currently enrolled in a qualified educational institution
Curious how other students are virtualizing with Parallels Desktop for Mac? You can run popular Windows programs on your Mac without restarting, such as AutoCAD SolidWorks and Microsoft Office (including Excel and PowerPoint).
We love to show off how cool our customers are. Read about how an Auburn University mechanical-engineer student saves time and money by running SolidWorks on Mac through Parallels Desktop!
Need Microsoft Windows operating system to get started with your educational software? Buy directly below:
Interested in testing your necessary software will run in Parallels Desktop? Try a free 14-day trial of Parallels Desktop for Mac now.