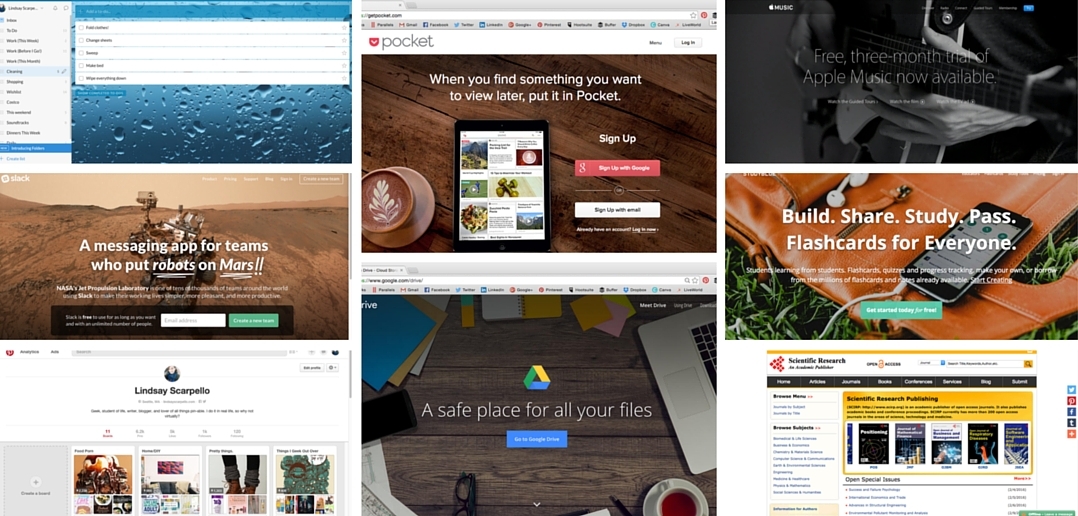 12 Tools Every Student Needs
---
Whether you're in high school, college, or getting your Masters, you need these student tools if you're hitting the books on the regular. From apps that help you write like Hemingway to a way to run Windows on your Mac, we've got you covered—just check out our list of top twelve tools every student needs to succeed:
Study Blue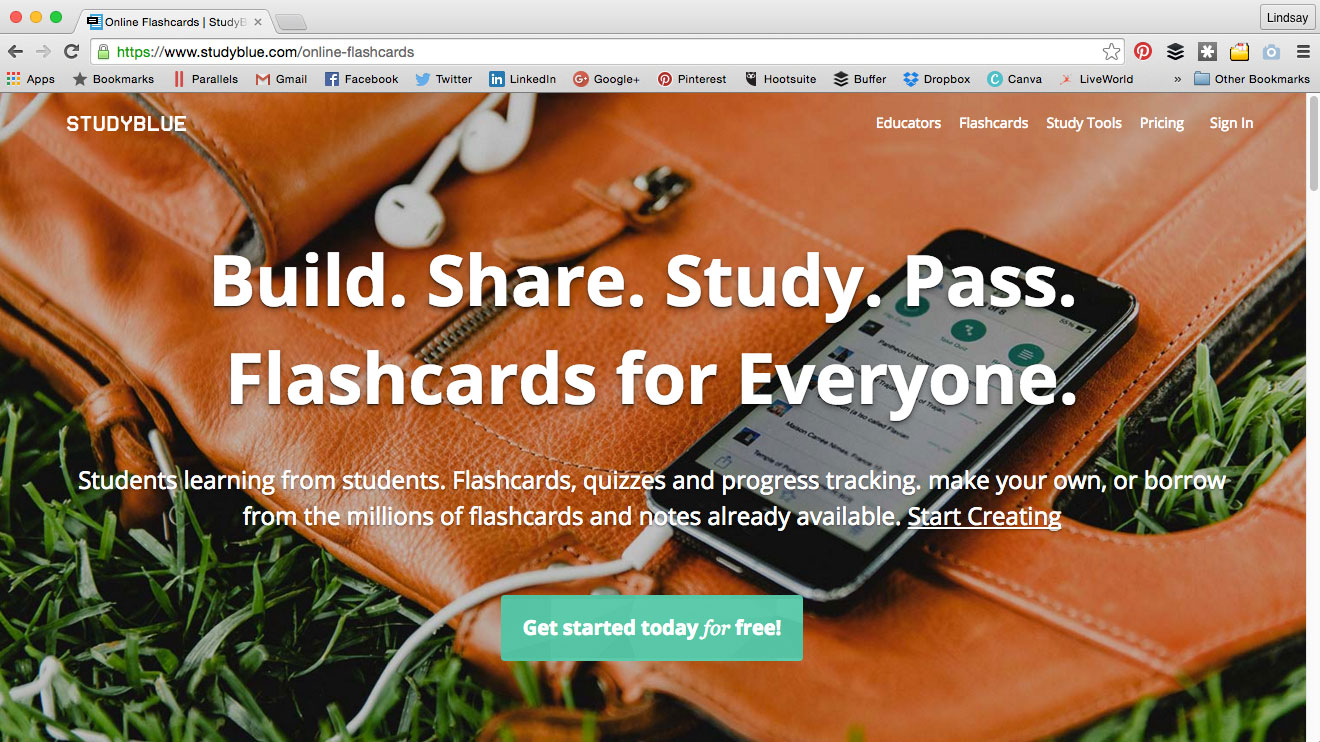 Need flash cards for an upcoming test, but don't have the time to run to the store? Don't waste the paper—just sign up for Study Blue, which allows students to create their own digital flash cards, study guides, and notes that are great for pre-test prep.
Slack or Skype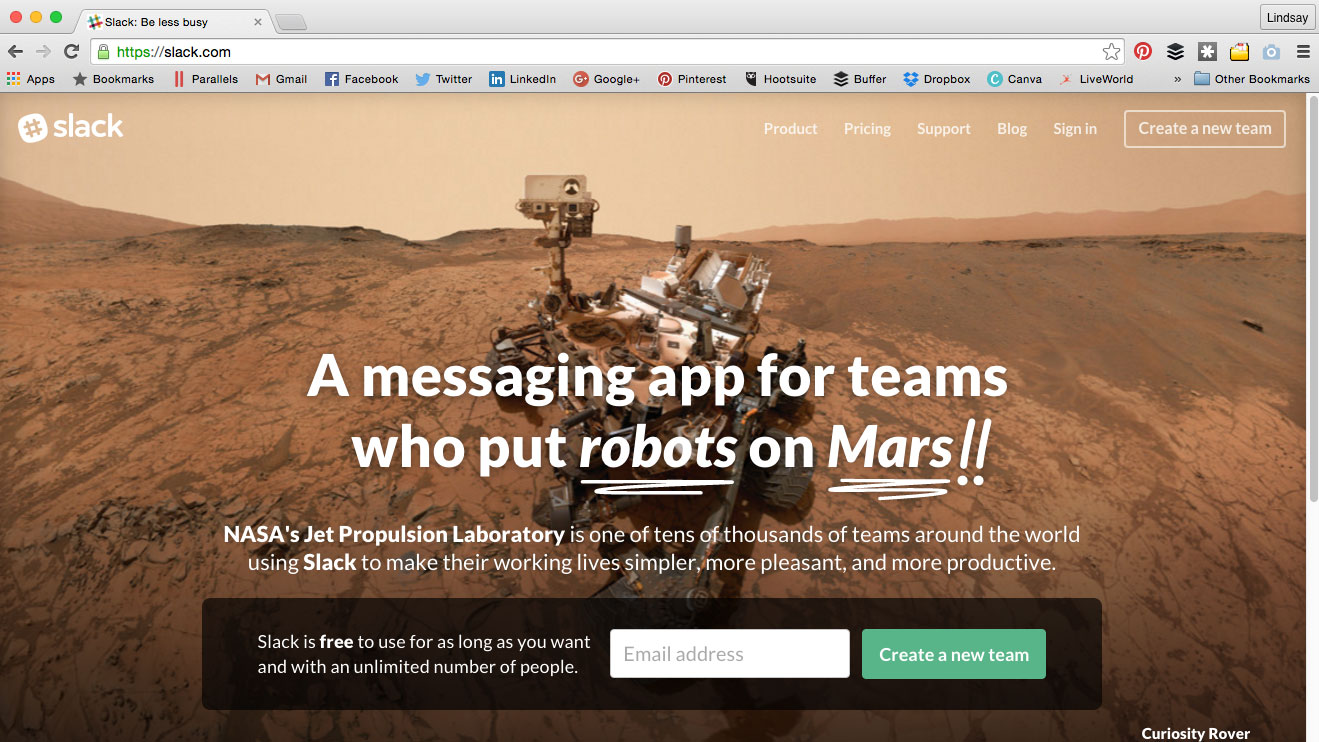 If you need to keep in touch with classmates for a group project or need to keep things moving forward on your school's magazine staff, then check out Slack—it's a messaging app designed with team workflow in mind. If you'd rather just video chat with mom while away at school, we definitely recommend Skype for its ease of use.
Dropbox or Google Drive
File storage can be a huge pain if you don't have some kind of cloud service these days. To ensure that you have your files backed up somewhere, we highly encourage getting a Dropbox or Google Drive account.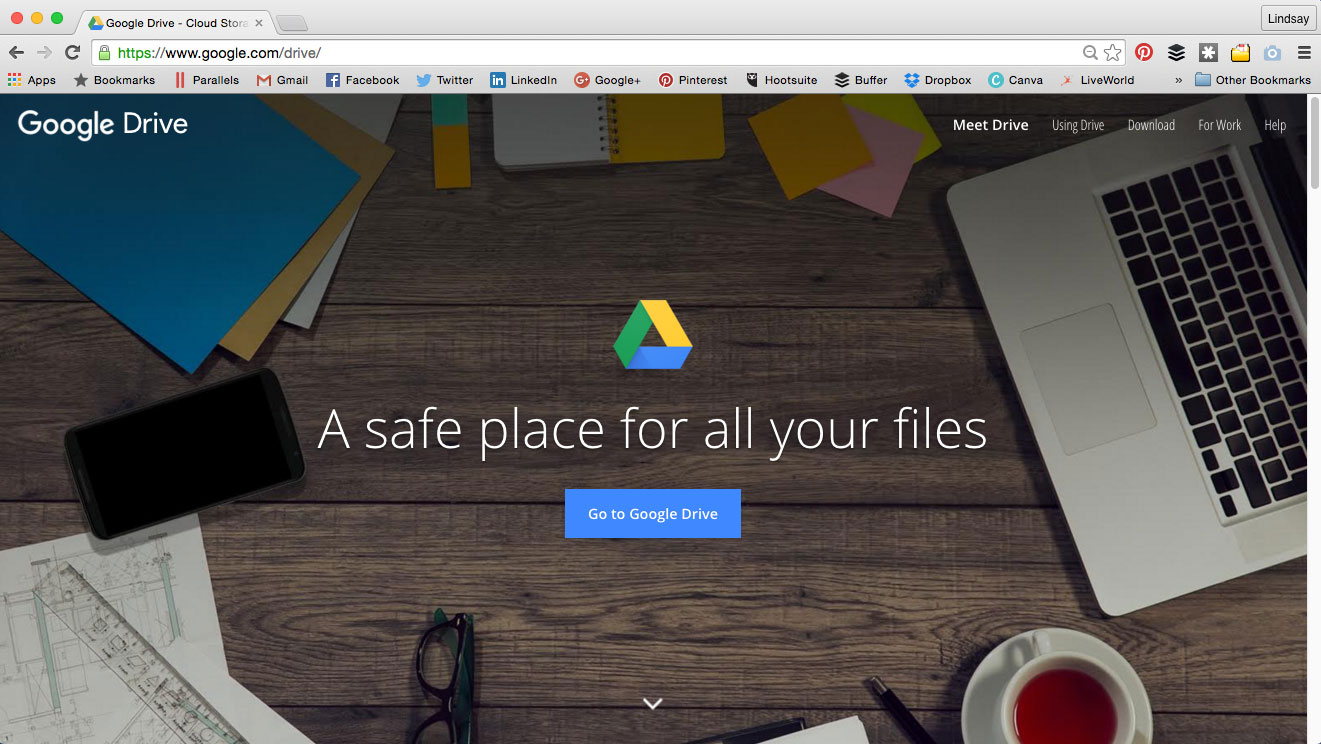 The free plans come with a decent amount of storage—perfect for assignments, sharing docs with other students or professors, and much more.
Evernote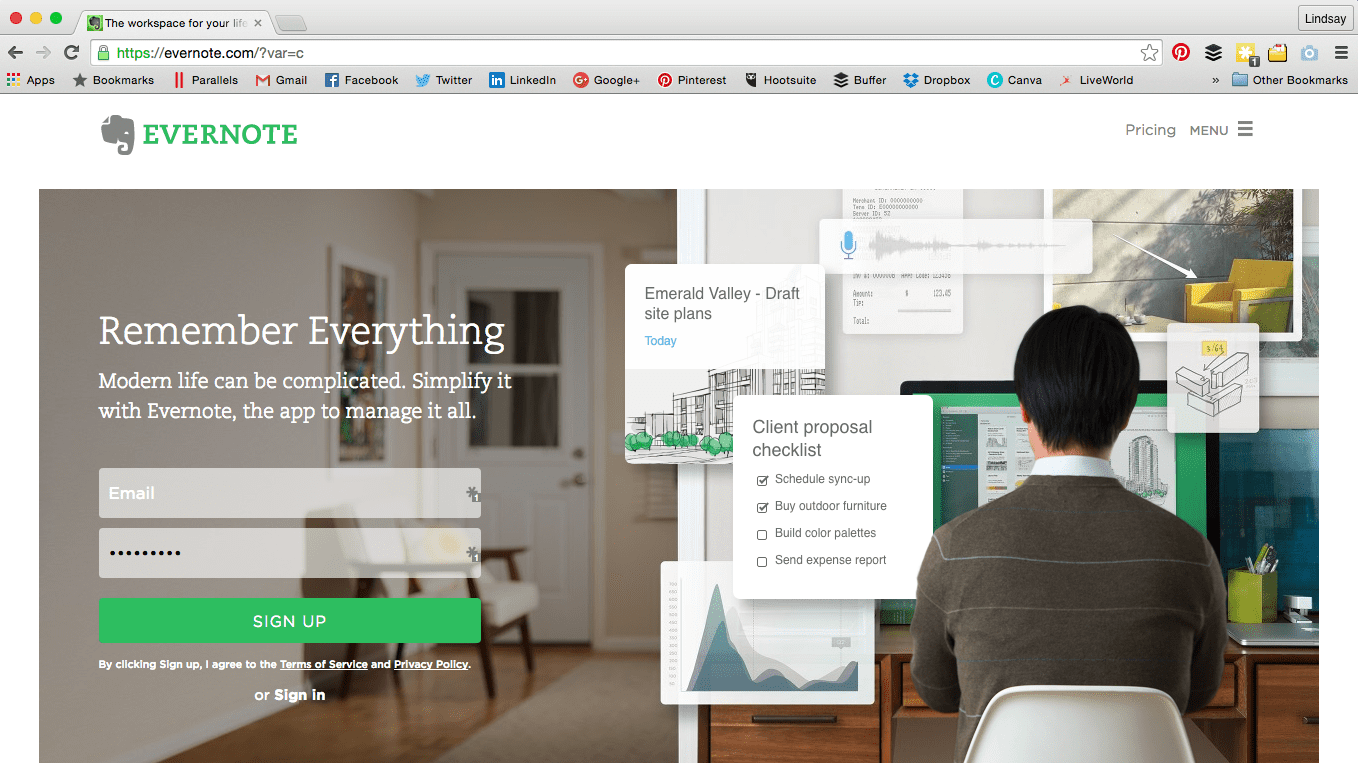 Note-taking has never been more beautiful (or functional). Whether you opt to use Evernote on your desktop, in your browser, or on the mobile app, no matter what you'll get a great user experience. Evernote's notes go so far beyond a pad and paper—you can organize your notes by notebook, create lists, embed images, and a ton more. Cross-device syncing means you'll always have the most updated notes on-hand, and you also get an introduction to Skitch, their companion app that allows you to markup images and documents with annotations, shapes and sketches.
Wunderlist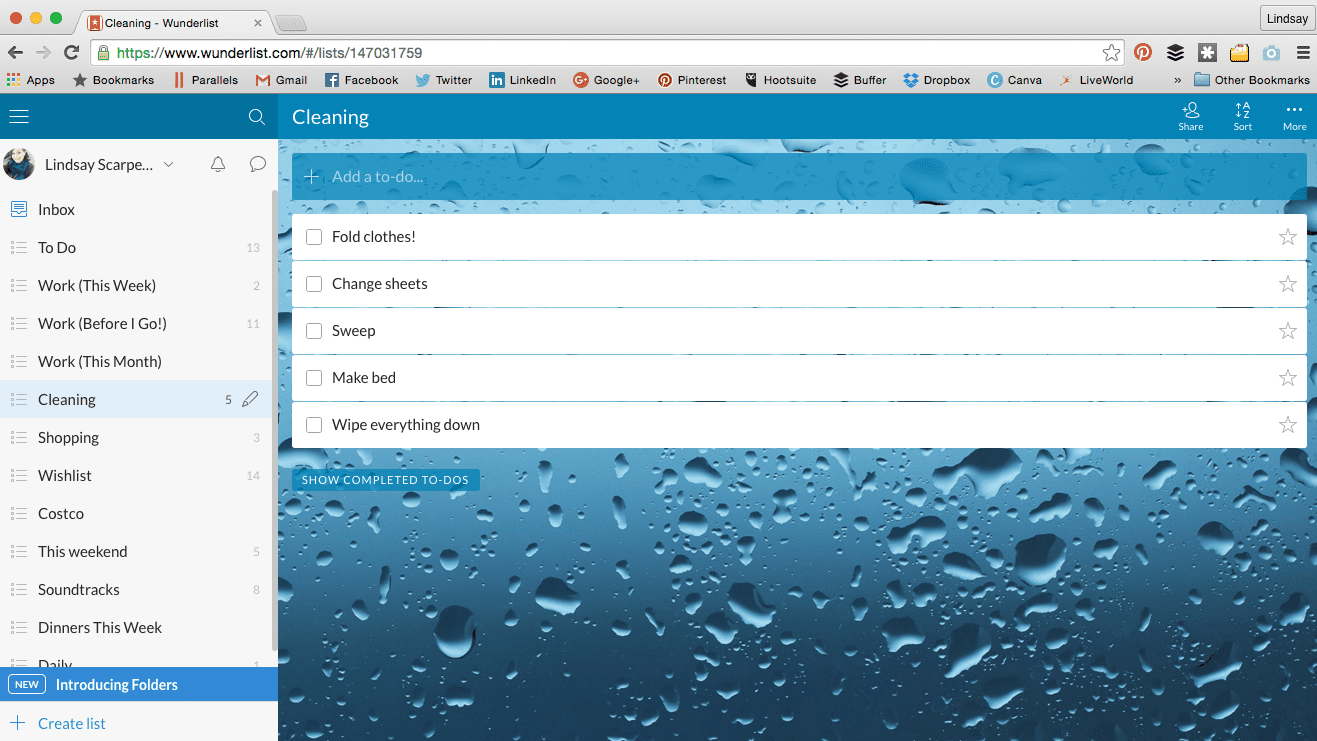 If Evernote is the current queen of note-taking apps, then Wunderlist is the princess of list-making. If you're a fan of To Do lists, download the Wunderlist app right now. You can set reminders, organize your lists however you like, collaborate with other people and basically plan for anything.
Hemingway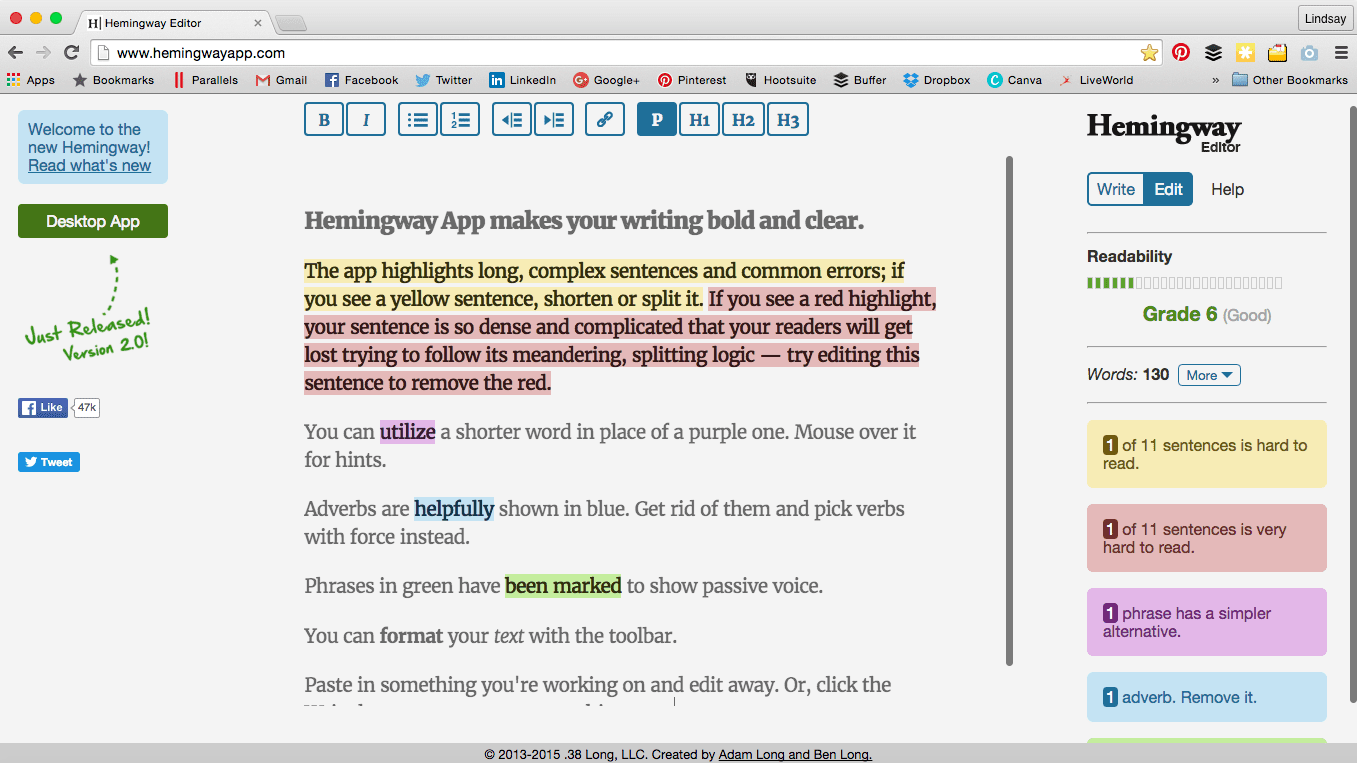 Do you struggle with passive voice in every essay? Turn to the master of concise, clear writing—Ernest Hemingway. Well, not the actual Hemingway, of course, but the app! This useful tool color-codes your sentences, pointing out hard-to-read phrases, passive voice, opportunities for shorter, better words, and any standard spelling and grammar errors.
Parallels Desktop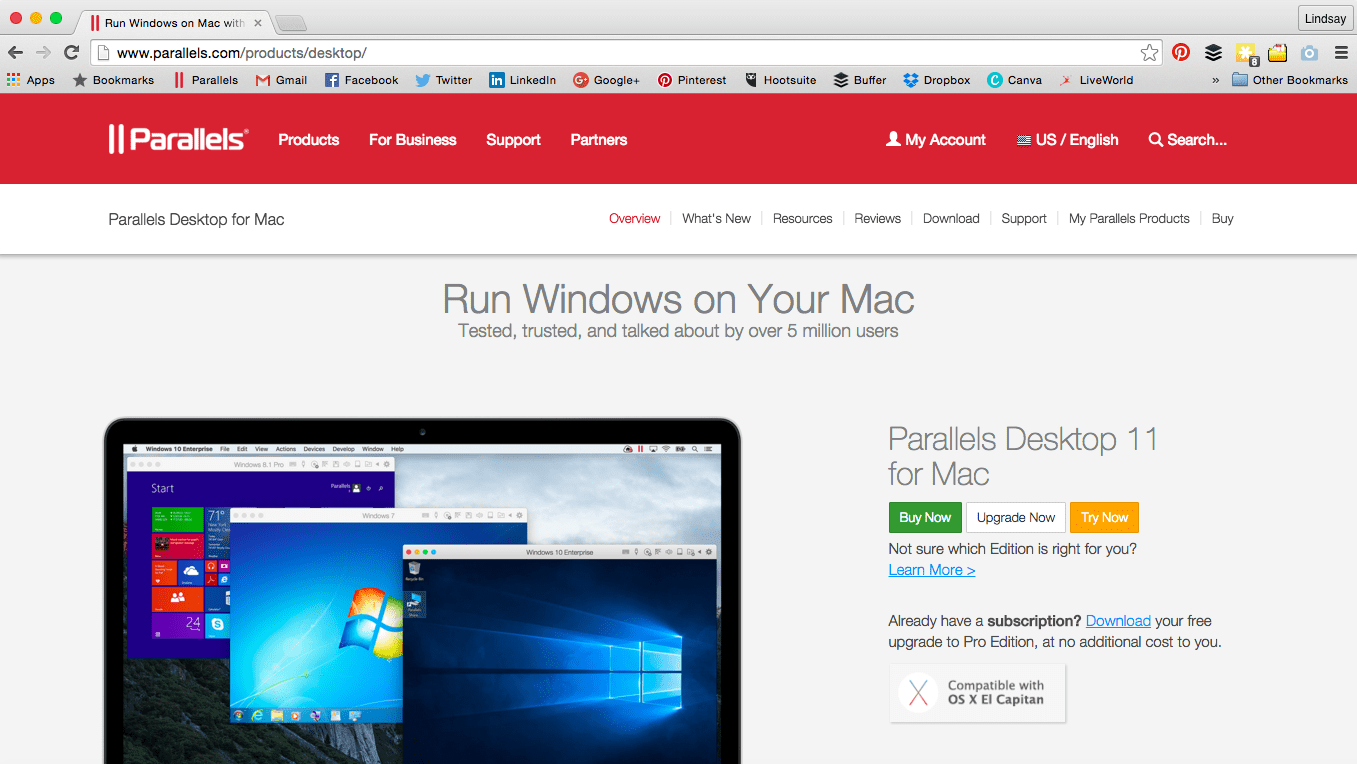 Have a Mac but need Windows for a specific program? We've got you covered. Our flagship software, Parallels Desktop, allows you to run Windows programs on your Mac with ease (as well as other operating systems, too). Need AutoCAD or Microsoft Office? No problem. We even have a discount for students, but you can also test it out in our free trial.
Parallels Access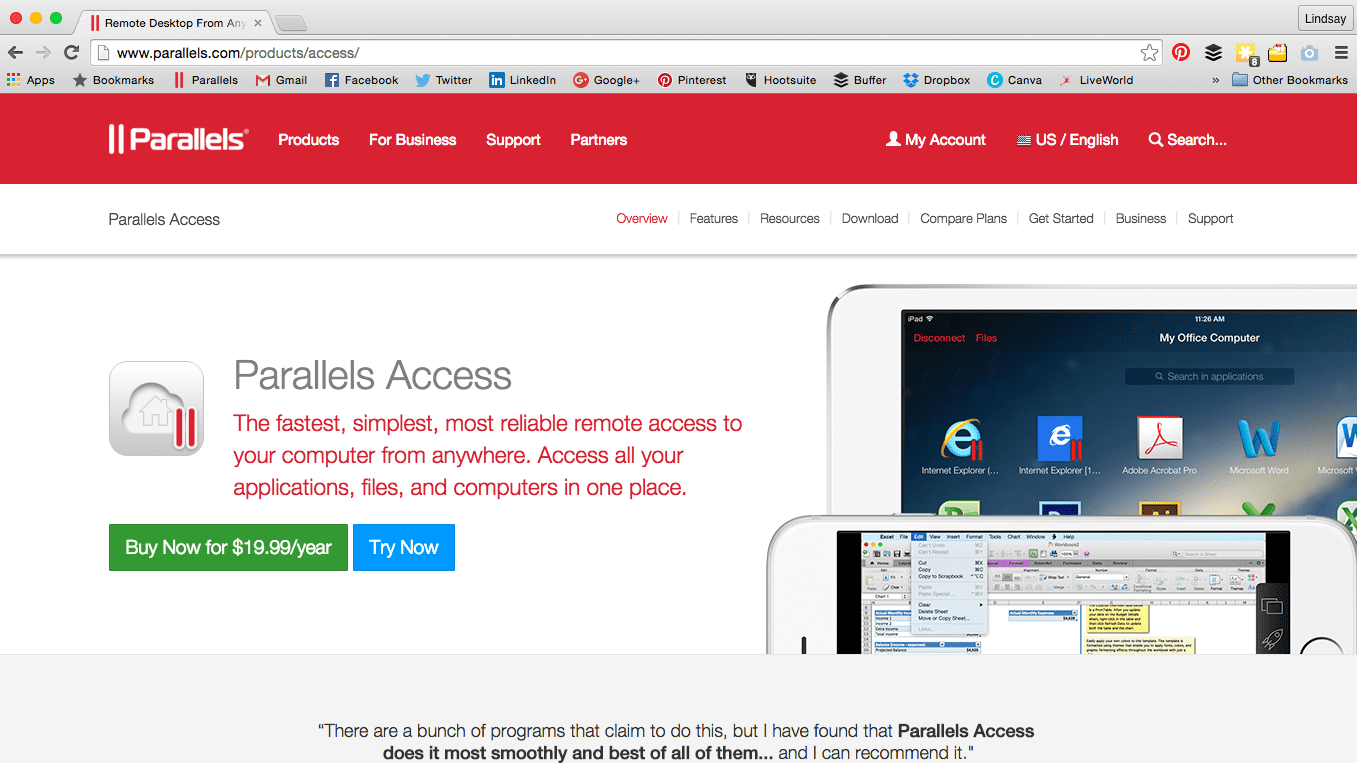 In addition to Parallels Desktop, we're also proud to produce Parallels Access, our remote access app. Forget a term paper on your desk and aren't carrying your laptop? Don't panic, just remote in to your machine from another computer or your phone and get access to whatever files, folders, or programs you need wherever you are. All you need is an internet connection. Best of all, you can try Parallels Access out for free, too!
Scientific Research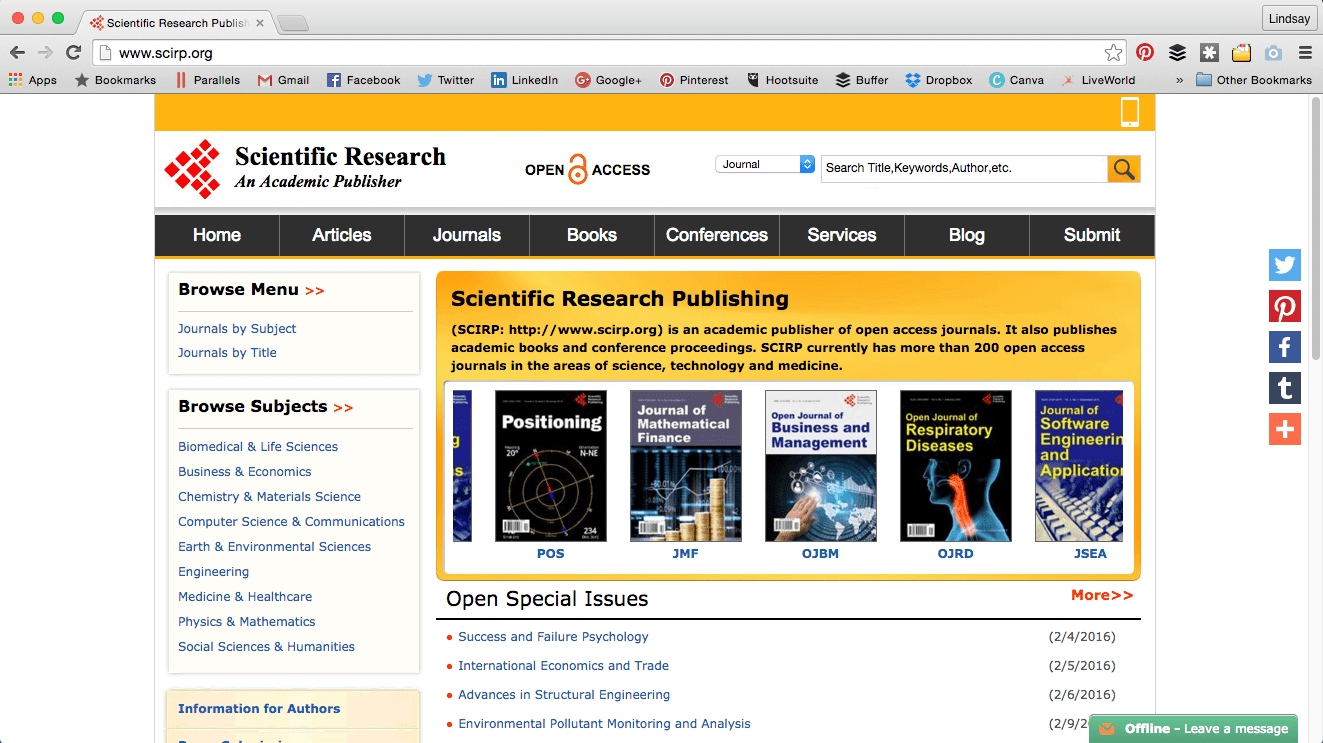 Imagine having to do all of your research pre-internet. You'd have to actually go all the way to the library and leaf through an endless stack of books! As romantic a notion as it may seem, luckily, these days, the internet does a lot of the looking for us. Still, if you haven't got access to your college's academic databases or are looking for alternative source, check out Scientific Research. The site is an outstanding publisher of open access journals, books and conference proceedings on subjects within the fields of science, technology and medicine.
Pocket or Pinterest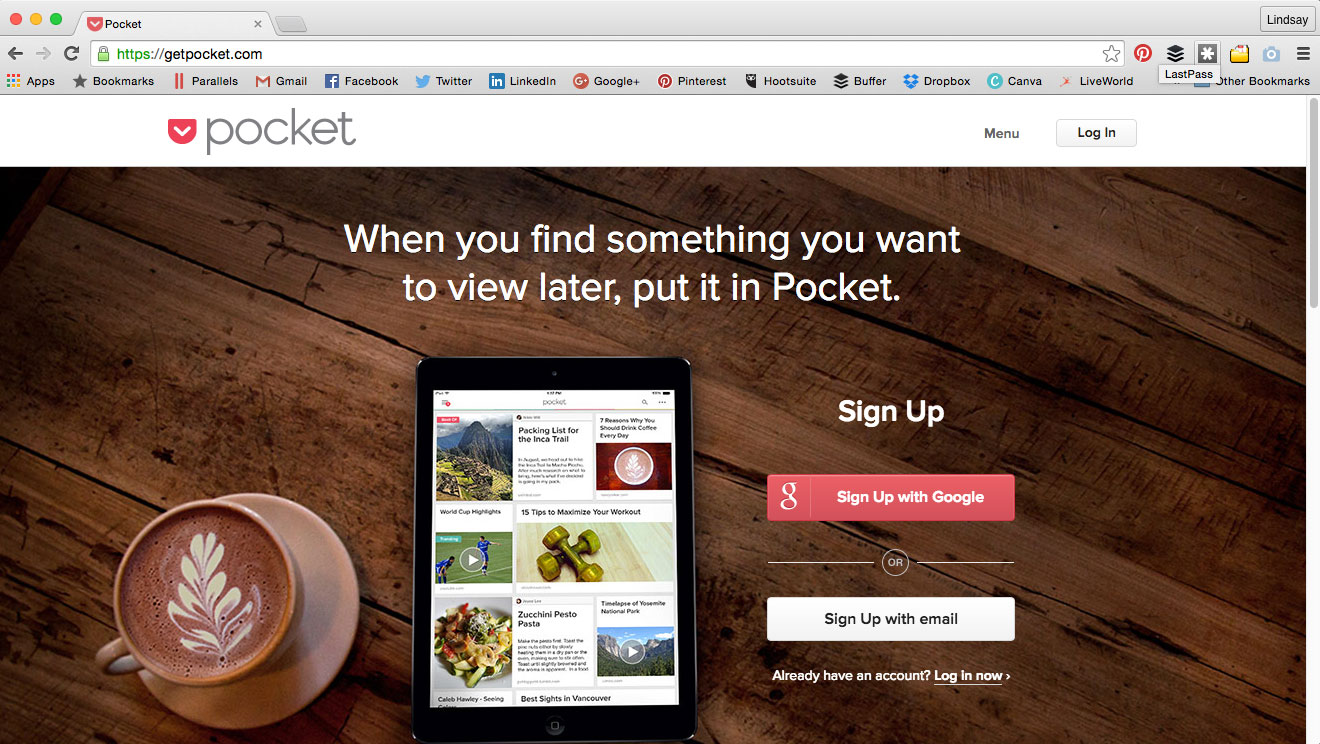 If you need to bookmark something for later, we recommend tools like Pocket and, yes, Pinterest. Pocket is perfect for saving articles for later reading, particularly because you can save content into organized folders.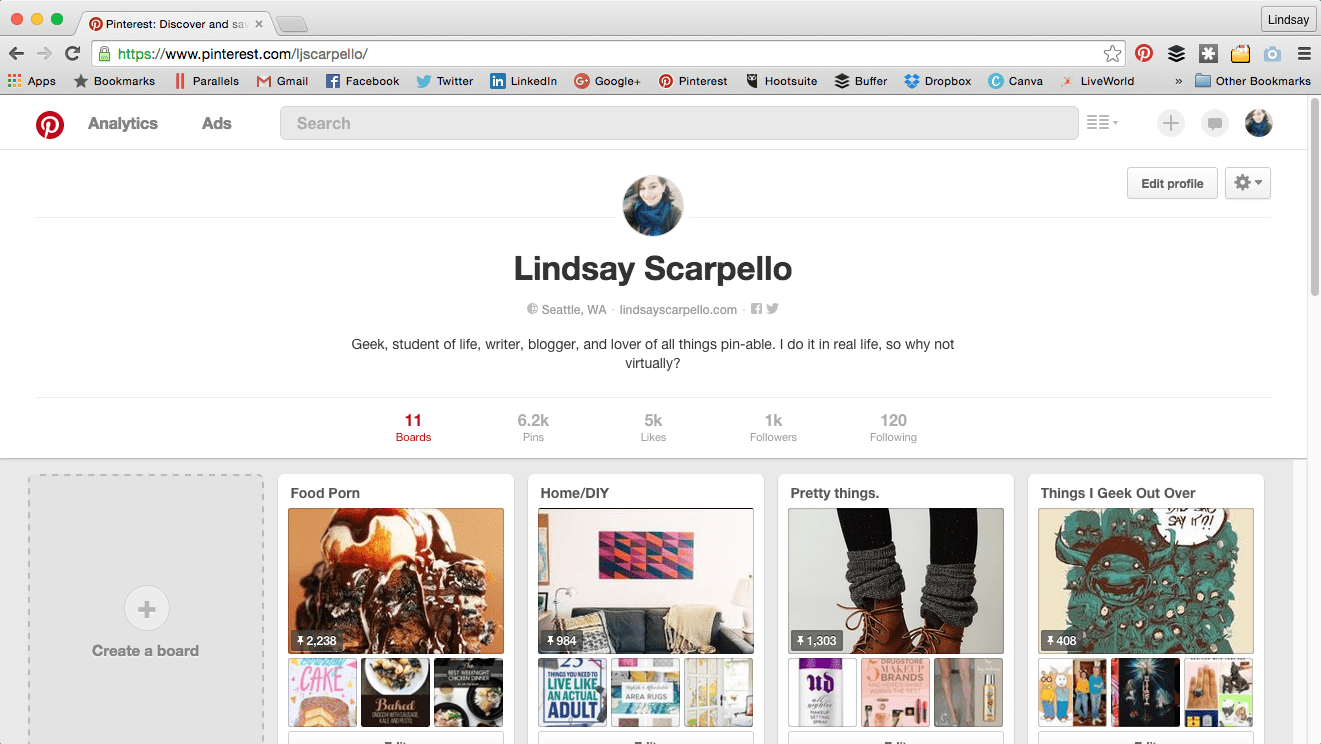 Pinterest may seem like an alternative choice for something like this, but think about it—despite being a social networking site, Pinterest essentially allows you to create a visual bookmark and assign it to a digital board. Is there a better way of remembering something for later? (Side note: Pinterest can also be great for research, too, depending on the subject.) Whichever you prefer, either one of these two will help you keep track of things you'd like to save for a later date.
Mint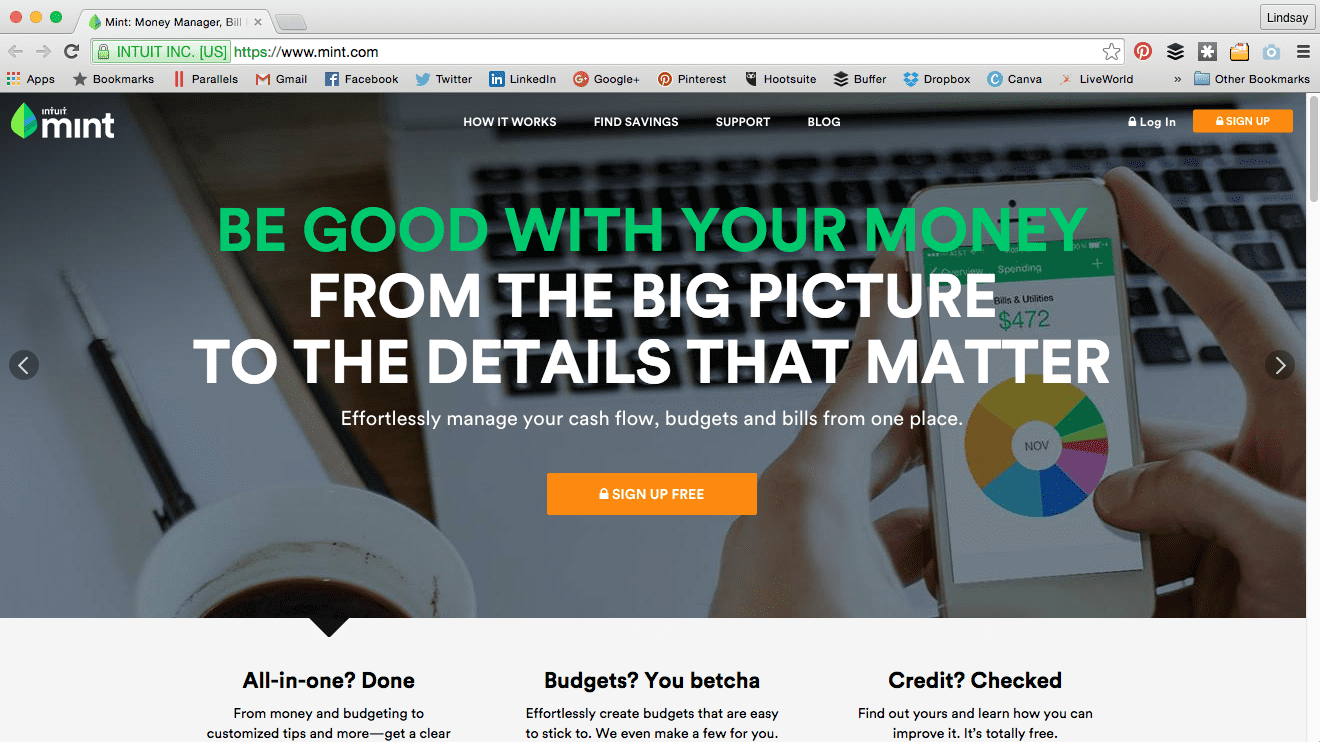 Adhering to a budget in college (or high school) doesn't have to feel like pulling teeth when you add Mint into the mix. Organize all of your financials for free with the tool and get ahead of the game for when you graduate.
Apple Music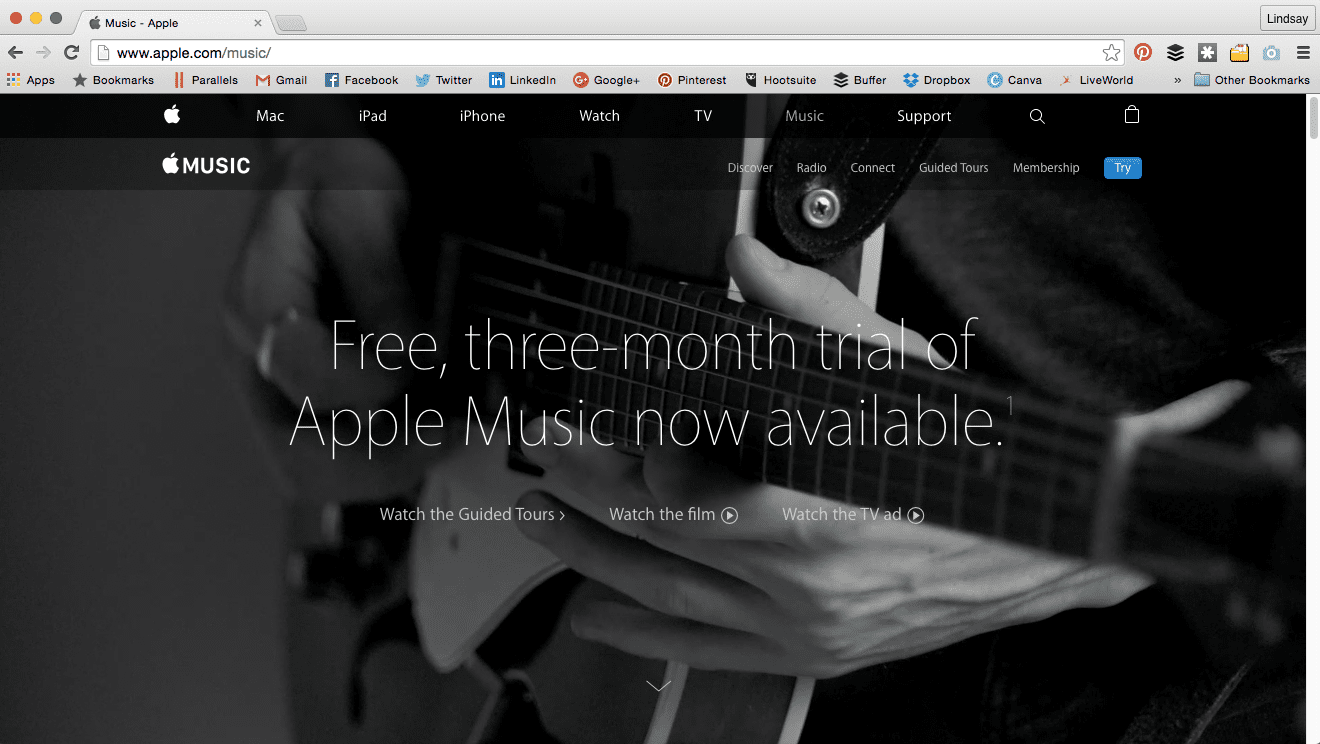 Forget Pandora, Spotify, and all of the other apps out there—once Apple unveiled Apple Music, it was all over. (For us, anyway.) If you already own an iPhone, a subscription to Apple's new music service is a must-have for studying sessions. Not only do you get all your own music in one place, you also get access to the entire iTunes music library, curated-by-real-people playlists, live radio, and exclusives from your favorite artists. Oh, and you can try it free for three months. (We signed up almost immediately.)
Do you use any of these tools? Which ones did we miss? Share your add-ons in a comment, or reach out to us on Facebook or Twitter.