How Doctors Use SystmOne on their Mac to Continue Caring for Patients
---
TPP is one of the leading suppliers of Electronic Health Records (EHR) to the National Health Service (NHS) in the United Kingdom. Its software product, SystmOne, is used in over 7000 NHS organizations, by 250,000 users, for more than 50 million patient records. SystmOne has the functionality to support all aspects of care (appointments, prescriptions, inpatient management, mental health tools, and more).
The current situation has created new challenges and amplified the needs of employees to work remotely. SystmOne runs on only Windows, but many doctors and other healthcare workers use Macs at home. TPP has found a solution for medical staff using SystmOne through Parallels Desktop's OS virtualization.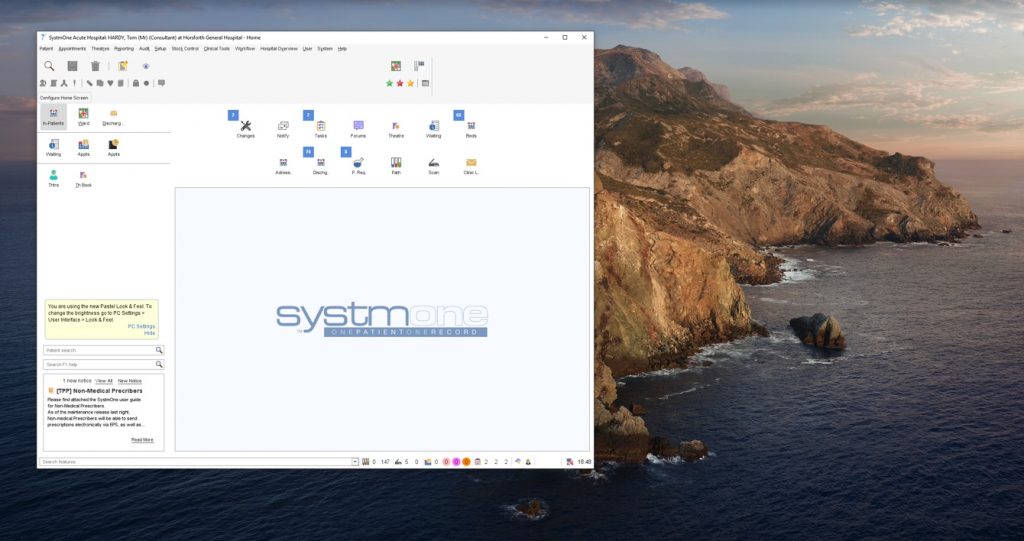 Parallels Desktop enables doctors to use their personal Mac to continue caring for patients while working from home – providing them access to specialized Windows-based health software such as SystmOne. Beyond its compatibility with any Windows program, Parallels Desktop is also fast, secure, and designed for rapid mass deployments. Enforced policies and encrypted virtual machines (VMs) secure user and device access.
"Parallels Desktop makes it really easy to run SystmOne on a Mac. It is simple to install and ensures that you can access the system on your home device. I really think this could be an important solution for healthcare professionals who need to work from home and use their own Mac computer in the current crisis."
– Tom Hardy, Systems Analyst at TPP 
We would like to thank TPP for sharing their experience with us.
Want to see all the benefits for yourself? Try Parallels Desktop for free for 14 days!
References: