How to Empower Pure Mac Environments for Windows (Part 2)
---
Medium-sized Organizations usually have quite consistent IT environments: In many cases, all systems come from a single supplier or manufacturer to make things more simple. This ensures easy replacements and minimizes training and maintenance overhead compared with inconsistent environments with systems of multiple origins. Everything is identical and everybody uses the same Software sets. In practice, this mostly means that there is the same standard computer model from a wholesale dealer sitting on or under each desk. But what if an organization has decided to rely on Macs only? That is not a big difference at first sight. And so it was with Target Distribution in Koblach, Austria.
Certain challenges arise only if the organization's infrastructure isn't completely consistent as well. In the world of business, application software used to handle business processes is not a classical Apple domain. The IT specialists at Target Distribution soon realised that. Fact is, the WinLine ERP and CRM software package is not available as a macOS version. Moreover, as the ERP solution works closely with Microsoft Office some of the 40 Target Distribution employees also need Microsoft Office for Windows. Providing these staff members with Windows clients to work with was out of the question for the company. The challenge was therefore to run Windows productivity applications on the existing MacBooks and iMacs.
---
Windows application used effectively on macOS
So the aim was to find a solution that would help team up the two worlds – Mac and Windows software – as seamlessly as possible. Bootcamp is a native Apple solution enabling to install Windows in parallel to macOS to form a dual boot system. Going for this alternative would have meant that the employees involved would have to reboot their systems frequently to switch between applications. The reason was that Target Distribution uses many of the macOS applications besides WinLine for their business processes. So running the Macs under Windows permanently wasn't an option either. Finally, Alexander Huber, the company's IT administrator, found the solution to this problem: Parallels Desktop. This enables Target Distribution's back office to use the required Windows software within the macOS environment, and with no impact on the system's performance. "Parallels Desktop is the ideal solution for our back office", Alexander comments happily. "Instead of compromising our consistent IT environment by adding some PCs because of our Windows based ERP system and adding to our administration overhead, we have enabled the users in question to switch between operating systems with just one click."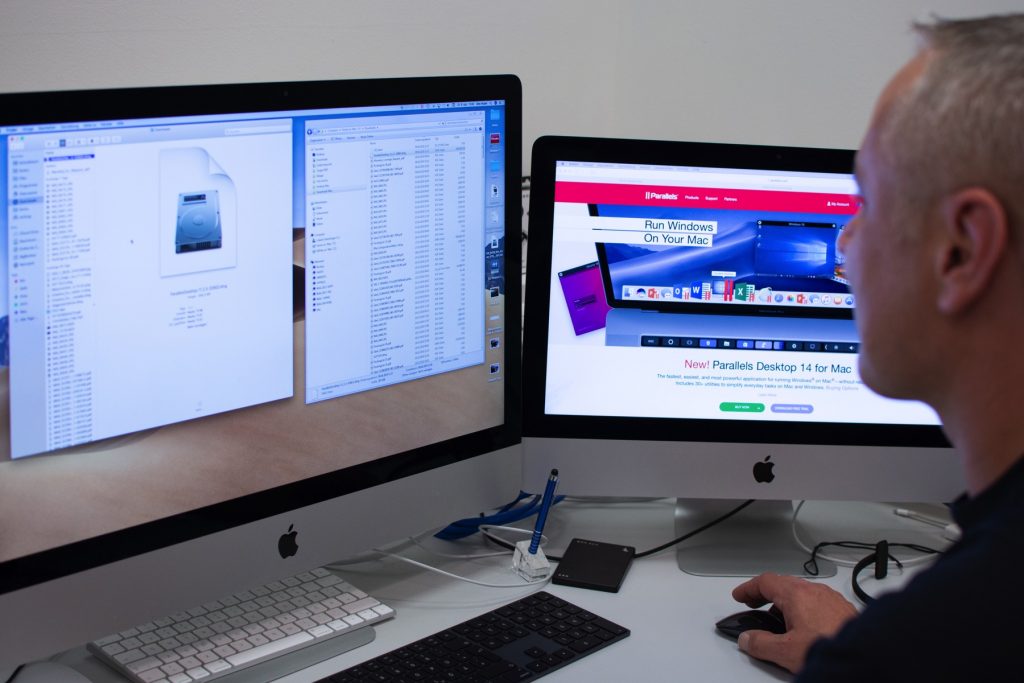 Read the full success story to learn how the IT wholesaler, Target Distribution, uses Parallels Desktop to save money and boost their employees' productivity.
Learn more
Target Distribution | Solutions @ Work
Success Story | How to Employ a Windows ERP System Efficiently Without a Single PC
My Business Blog | Evaluating Parallels Desktop® for Mac Business Edition