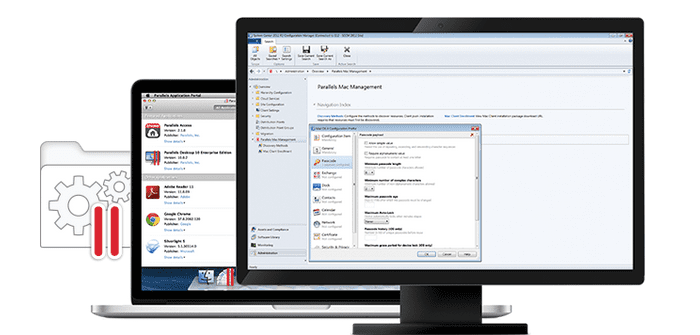 Guest Blog: This Apple Engineer Prefers Parallels Mac Management
---
This is post was written by guest blogger Dr. Robert Kite. We are extremely excited and pleased to get to share his post as a special guest blog this week! Read on to learn about his experience choosing and using Parallels Mac Management.
---
For customers who are looking to manage their Mac clients with their current SCCM deployment, Parallels Mac Management has been the tool of choice for some time. The ability to enforce policies, enable patch management, and provide remote control of Mac has been part of the tool chest from the beginning.
However, the ability to deploy images—though available—has been limited to the delivery of monolithic images…Until now!
Parallels recently announced the ability to image Mac machines via Task Sequencing. This deployment methodology is important, as many of the configurations that would have required scripting either remotely or as part of the monolithic image are now built into the tool. If you haven't looked at this new capability, you should definitely reach out to Parallels or PCM for a demo of the product.
About Robert Kite, PhD

Vice President, Strategic Sales and Consulting at PCM

Dr. Kite has been involved with Apple solutions around storage, directory services, client management, wireless and mobile device deployments. He was also a consulting engineer for Apple and he is the author of the Xsan 2 Administration and the Mac OS X Security and Mobility V10.6 certification books. You can connect with Robert on LinkedIn.