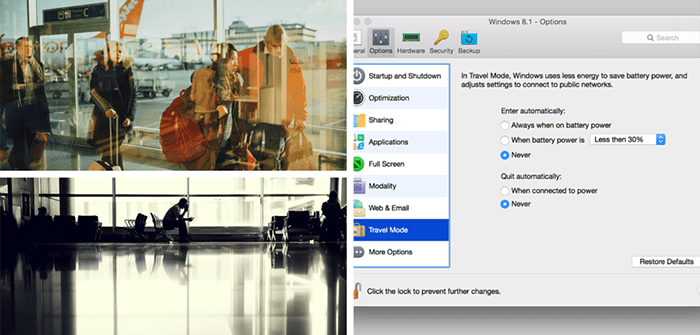 Travel Mode in Parallels Desktop 11 for Mac
---
If there's one drawback to running Windows on your Mac with Parallels Desktop, it's that a virtual machine can really eat away at your battery life if you're not careful. Thankfully, one of the new features in Parallels Desktop 11 combats this common issue—introducing Travel Mode! (Frequent fliers, prepare to fall in love.)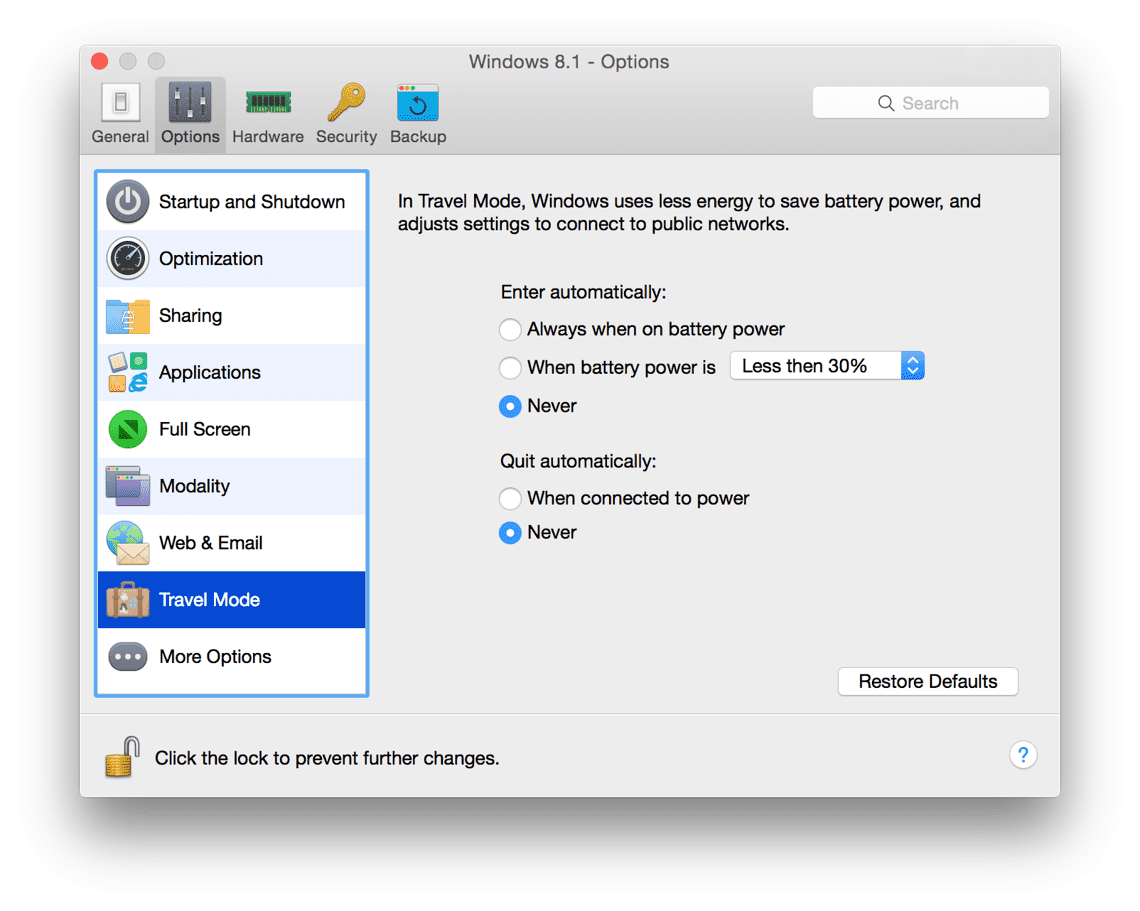 Travel Mode works by temporarily shutting down select services to optimize your machine for battery life. For anyone who's ever traveled or accidentally left their power source at home, this is a must-have.
To enable the feature, just head to the Options tab in your Virtual Machine Configuration window. You can then select when you'd like your VM to enable Travel Mode based on your preferences. Personally, I prefer to set it at "When battery power is less than 30%."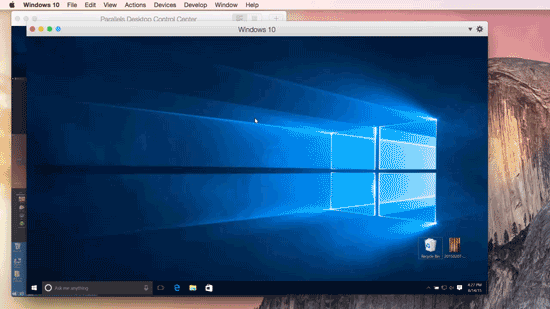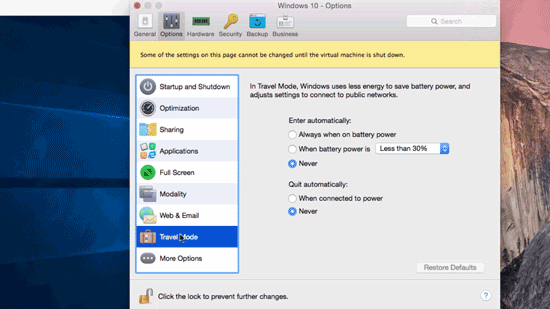 Even without Travel Mode enabled, the improved performance in Parallels Desktop 11 extends your battery life up to 25%. Talk about a time-saver.
Have you enabled Travel Mode in Parallels Desktop 11 yet? Share your experience with us in a comment, or reach out to us on Facebook or Twitter.