Visual Studio 2017 and Parallels Desktop
Visual Studio is one of the most popular applications ran inside Microsoft Windows through Parallels Desktop for Mac!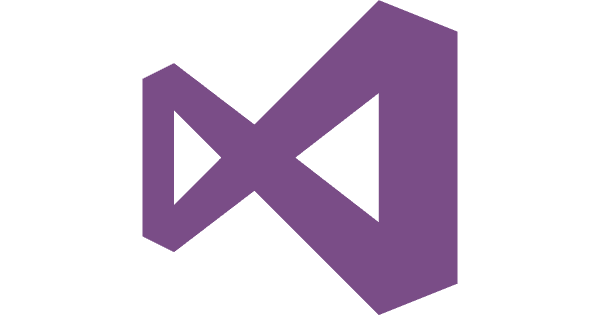 Over the past two decades Visual Studio has grown from a J++ and InterDev development environment to a powerhouse suite of productivity. The latest release of Visual Studio 2017 brings Visual Basic, Visual C++, Visual J++, Visual FoxPro, and Visual InterDev into one single, beautiful product. The family of Visual Studio products enables developers to globally develop across Android, iOS, Linux, MacOS, and Windows.
What's new in Visual Studio 2017?
Develop: Navigate, write, and fix your code faster with a new Installation Experience
New support and releases for Visual C++, C# and Visual Basic, F#, JavaScript and TypeScript
Collaboration benefits with Git
Need more details? Read the full Visual Studio 2017 Release Notes Here.
Here at Parallels, we've partnered with Microsoft to ensure every developer has the essential tools they need to get their projects done: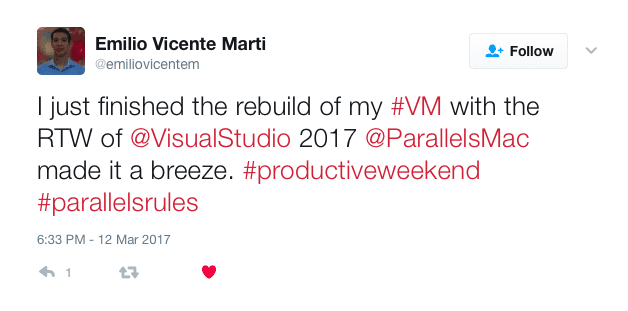 Visual Studio Dev Essentials: Free 3 month subscription to Parallels Desktop for Mac Pro Edition and Parallels Access included in the essentials kit. Test, create, deploy with ease.
Free Virtual Environments in Parallels Desktop to test, debug, or deploy in: Parallels offers many free systems to help developers and power users get the most out of their "worry free" environment:
How to run Microsoft Visual Studio in Parallels Desktop: Customer spotlight on using Visual Studio, SQL, CorelDRAW, and more as a developers swiss army knife.
How to run Visual Studio and Xamarin in Windows 8 with Parallels Desktop: Read how an executive Vice President of App vNext who specializes in IoT (Internet of Things) uses virtualization to develop and minimize overhead hardware costs.
Remote Debugging in Parallels Desktop with Visual Studio: In Parallels Desktop Pro Edition we enabled users with the Visual Studio plug-in which simplifies remote debugging.
Need Microsoft Windows operating system? Buy directly below:
We've shared our customer success in the past with Visual Studio, Microsoft SQL, and many other Microsoft programs. Interested in getting started with Microsoft Visual Studio in Parallels Desktop for Mac? Try Parallels Desktop FREE for 14 days