How Parallels Desktop for Mac Business Can Help with Working from Home
---
Given the current health crisis, many of us need to work from home (myself included!). It's essential that your employees have access to all their work files, software and other digital assets to maintain productivity and complete work.
Not all of us are lucky enough to have a work laptop to take home—some have to make do with personal devices. What if your employee works on a Mac at home and needs to access all business-critical Windows applications? Parallels Desktop™ for Mac Business Edition has the solution!
Parallels Desktop Business Edition is the simplest and most secure way to provide Windows applications to users with Mac computers. IT admins can deploy hundreds of installations quickly and set up new users via email in just a few clicks. Worried about security? No need! User and device access are secured with enforced policies and encrypted virtual machines (VMs).
With Parallels Desktop Business Edition, your employees can leverage Mac and Windows capabilities on a single computer, saving your organization time, money and desktop resources. But working from home isn't only about accessing all your files and resources. Here are other tips that can help your employees adjust to working remotely.
Tips for Working from Home
Communication is key
When working remotely, it's important to continue communicating with your team and manager. There are numerous tools for video conferencing and calling. These lessen social isolation and are beneficial for "checking in" which each other.
By leveraging Windows and Mac on one machine with Parallels Desktop Business Edition, you can use the video calling software of your choice—whether it's FaceTime or Microsoft Teams. It's essential to connect weekly to chat about your goals, future projects, and daily tasks. Don't forget to chat with your manager about all the progress you're making as well as workload sizes.
Look after yourself
While remote working provides you with the flexibility to work your own hours, it's possible to find yourself getting stuck in front of the computer screen without taking regular breaks.
Remember to eat nutritious food and commit to any exercise regimes you have, whether it be going for a bike ride or for a walk to clear your mind. Creating a healthy work-life balance allows you to be focused and productive when you need to be.
Parallels Desktop Business Edition can help employees' mental wellbeing by eliminating frustrations that can arise from not having access to necessary work resources. It also has an intuitive interface for a streamlined user experience (UX).
Remember to log off
With the world becoming increasingly connected through email, social media and messaging apps, it's initially challenging to "log off" from all notifications at specific times. For example, if you are working in a different time zone than your coworkers, it's important to set a time to log off for the night. It's not a good idea to set a standard that you're available 24/7. Be sure only to work when you're most productive.
IT administrators can effectively manage their "logged-on" hours by easily fixing Windows issues—they don't need to spend time troubleshooting. With Parallels Desktop Business Edition, the IT team can replace the Windows environment in a matter of minutes so users can get back up and running quickly.
Maintain Employee Well-Being When Working from Home
We know that working during this difficult time is not always straightforward, but we hope that by leveraging all the excellent features of Parallels Desktop Business Edition your employees will have it that much easier when working from home—and above all, be safe.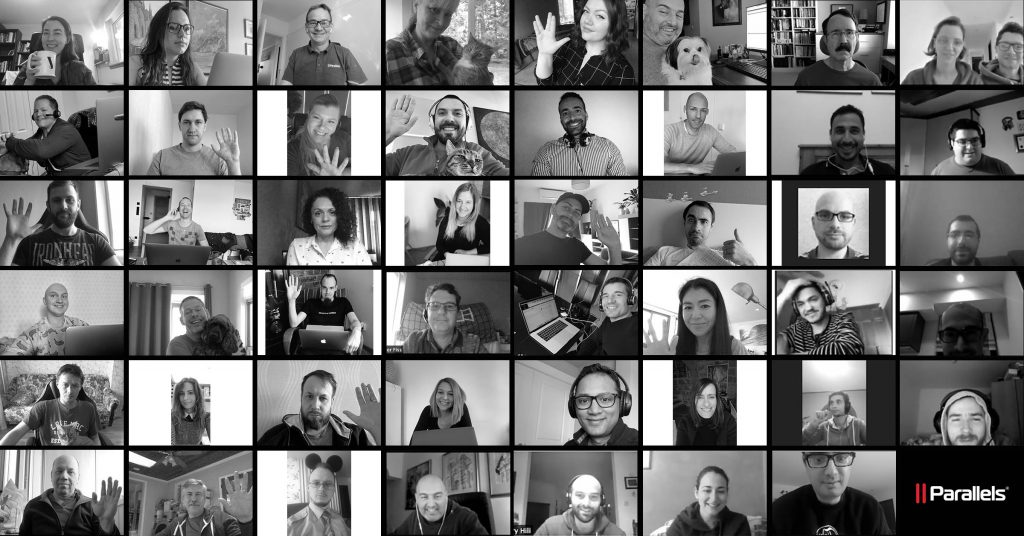 If you want to give Parallels Desktop Business Edition a try, download your free trial today.
Resources: