WTF? Why Can't I Install Parallels Desktop 11?
---
So, you've purchased and downloaded the installer for the brand new Parallels Desktop 11, and when you go to run the installer, you see this: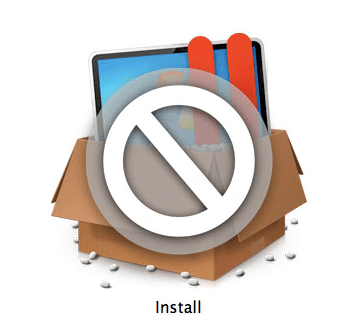 So, what's going on?
Parallels Desktop 11 has different system requirements than previous versions of Parallels Desktop. In particular, Parallels Desktop 11 requires Mavericks, Yosemite, or El Capitan. It will not install on Lion or Mountain Lion. The Mac Finder realizes this, and puts the international "Not" sign on top of the installer to prevent you from installing an app that won't run on your system.
There is no workaround for this. You will have to upgrade to Mavericks, Yosemite, or El Capitan to install Parallels Desktop 11, or move the installer to a different Mac that has one of those Mac OS versions.
Here is the full list of System Requirements for Parallels Desktop 11:
System Requirements for Parallels Desktop 11 for Mac
Intel-based Mac with Intel Core 2 Duo processor or higher required
Minimum 4 GB of RAM
850 MB disk space for Parallels Desktop installation, plus space to allocate to your virtual machine
Mac OS X 10.10.3 Yosemite or later; Mac OS X 10.9.3 Mavericks or later; Mac OS X 10.11 El Capitan
Internet connection required for product download, activation, updates, and select features
Requires Windows or other operating system (not included)
If you need any more assistance, don't forget that you can reach out to our Support team a few different ways: on Twitter with the handle @ParallelsCares; on Facebook in a private message or under our Support tab; through My Account; or on our website.