"System Center Configuration Manager is designed for extensibility, and the Parallels Mac Management plug-in was built to help expand and enhance System Center's management of Mac in enterprise environments."
Andrew Conway
Sr. Director Product Marketing, Microsoft
Unified Endpoint Management of Windows, Mac, iPhone and iPad in Microsoft SCCM
Enroll and manage Mac endpoints the same way you manage Windows PCs. With added support for managing Apple mobile devices, you need no other solutions or infrastructure to manage all these devices in Microsoft Endpoint Manager.
Full Lifecycle Management of Mac Endpoints
SCCM administrators don't have to learn much about macOS to manage it—our solution extends the existing SCCM processes and skills. Manage Mac computers and their software discovery, distribution, updates and inventory just like PCs.
Apple Mobile Device Management (MDM)
Enroll iOS and iPad devices in SCCM and secure them with the help of Configuration Profiles without having to use any additional solution for managing mobile devices only. Leverage familiar workflow in the Configuration Manager for creating iOS inventory reports.
Streamlined Processes and Improved Workflow
Without the right tools, Apple computers and mobile devices take up a disproportionate amount of IT support time compared to Windows PCs. Optimize IT resources by administering your entire fleet of devices and applications in a centralized manner.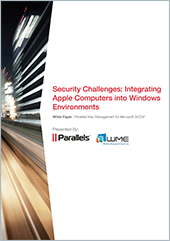 White Paper
Parallels Mac Management
Security Challenges: Integrating Apple Computers into Windows Environments
Read White Paper
Designed for Microsoft SCCM Infrastructure
Improve daily IT performance, reducing duplicate work and incident resolution time. Have accurate reporting for hardware and software licenses to make informed business decisions and perform quicker software audits.
Discovery and Enrollment of Mac Devices
Standard SCCM Active Directory System Discovery and support for Apple Device Enrollment Program (DEP)—and the unique integration with SCCM—enables administrators to seamlessly set up and provision new Mac computers.
One Central Inventory of Windows PCs and Apple Devices
Have the same view on all devices in one place; different kind of endpoints are just device collections in Microsoft SCCM. Stay focused on managing devices and not enterprise mobility solutions themselves.
macOS and iOS Device Compliance
Enforce compliance on Apple devices via SCCM configuration items and baselines. Configuration items tailored for Mac include macOS configuration profiles, FileVault encryption and shell scripts. Monitor compliance for macOS and iOS via native SCCM reporting.

West College Scotland Manages 5,000 PCs and 300 Mac Devices with Parallels Mac Management
"…we are now able to administer our entire heterogeneous fleet of computers and the applications used on them in a centralized manner with the aid of one single product, Microsoft SCCM, and a powerful expansion called Parallels Mac Management."
See It in Action:
Managing macOS and iOS in Microsoft SCCM
Register for a live webinar with our SCCM administrator, Danny Knox. Many Windows IT specialists who attended these webinars now look forward to piloting Parallels Mac Management to manage their Apple fleet—whether they manage a few dozen Mac endpoints or need to push policies out to hundreds and thousands of Mac, iPhone and iPad devices.
30-Min Intro Demo
1-Hour Deep Dive
Can you use Microsoft SCCM for macOS management?
Yes, you can!
A deep dive into Microsoft SCCM best practices and approaches that the Parallels plug-in extends to macOS and iOS: software application deployment models, macOS imaging and patch management, iOS configuration profiles and much more.
Leverage Your Infrastructure and
Expertise for One Central Inventory
It's a plug-in.
Parallels Mac Management takes hours instead of days to deploy and requires no additional infrastructure or training.
Best of both worlds in one solution
Extend Microsoft SCCM features to support Apple devices—and bring in macOS and iOS features to the Configuration Manager.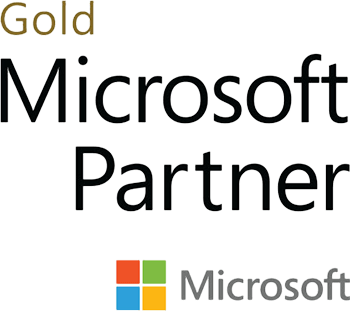 As a Gold Microsoft Partner, Parallels has worked with Microsoft for over 10 years to ensure our products provide the best user experience.