Parallels RAS
The easiest way to deploy and manage Azure Virtual Desktop.
Why customers love Parallels RAS with Azure Virtual Desktop
Hassle-free hybrid cloud deployments
Easily combine on-premises or other public clouds with Azure Virtual Desktop from the same console, without additional license fees.
Up to 79% cost reduction for Azure Virtual Desktop
Reduce Azure compute and storage costs by approximately 54%* to 79%**
Rapid implementation and easy management
Reduce time spent on maintenance and troubleshooting tasks by 50% to 70%. ***
Enhanced user experience
Choose a native Azure Virtual Desktop or a Parallels RAS experience. The Parallels RAS UX adds capabilities such as single sign-on, universal printing, session pre-launch, drag-and-drop, and accelerated file retrieval. ****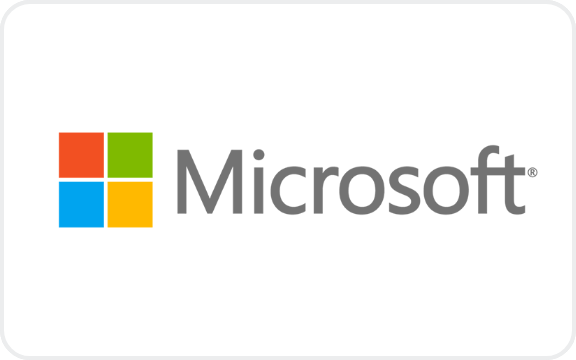 Parallels RAS integration with Azure Virtual Desktop ensures optimized service delivery while providing a unified end-user experience. It simplifies Azure Virtual Desktop deployment and provides centrally managed capabilities, including auto-scaling, FSLogix Profile Containers configuration and automated VM image optimization.
Customer Stories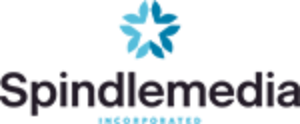 Spindlemedia
ISV leverages VDI solution to enhance Azure Virtual Desktop. Reports a reduction of 83% time to market.
Simplify and enhance Azure Virtual Desktop with Parallels RAS
Discover how Parallels RAS can streamline your Azure deployments, decrease your costs, and offer a better experience for both administrators and end users.
Try now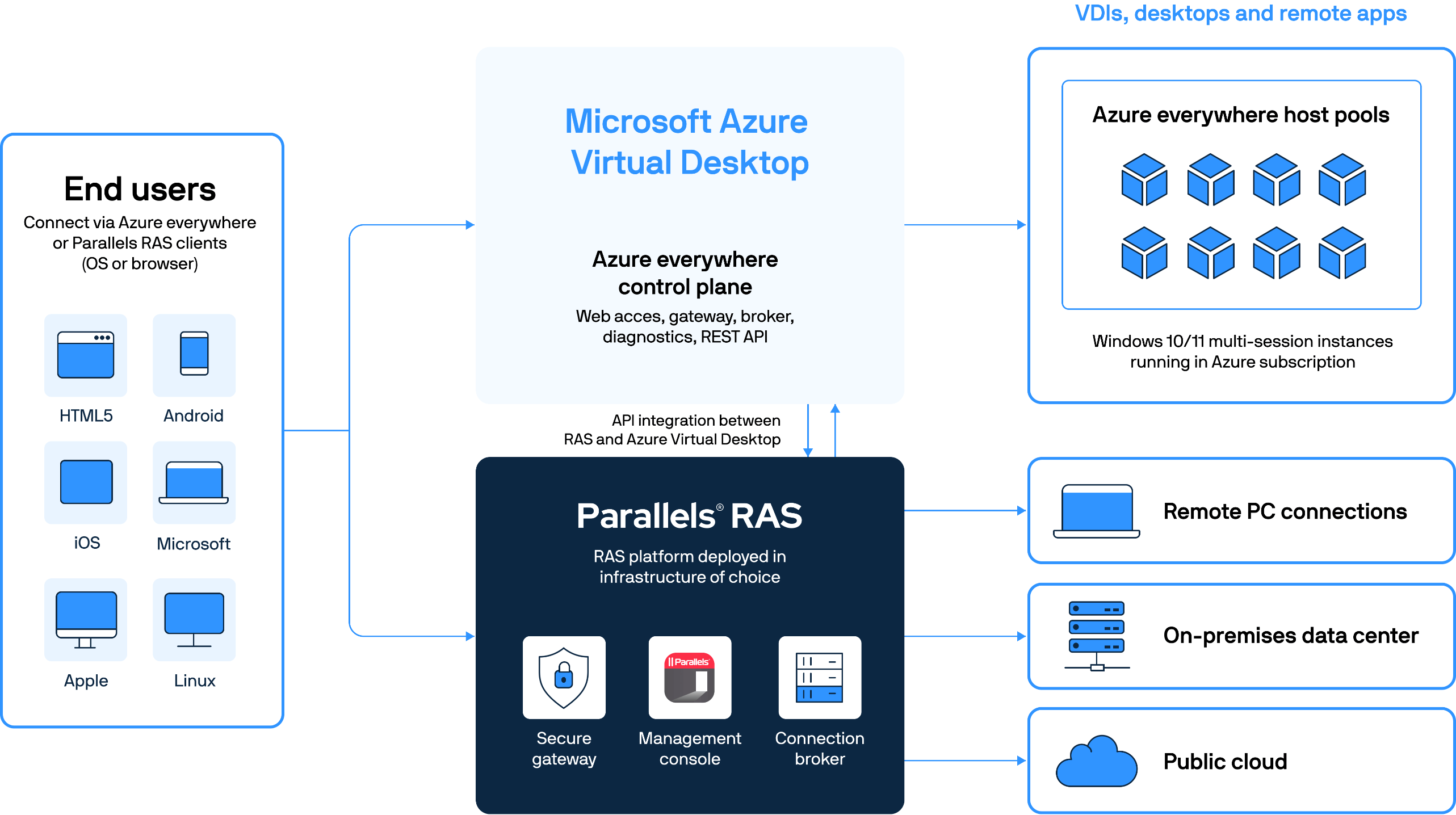 *Based on Azure Virtual Desktop including native auto scaling.
**Based on unoptimized Azure Virtual Desktop environment.
***Estimate based on reduced time to deploy, no trial-and-error management, using the intuitive and wizard-driven Parallels RAS management console (including FSLogix configuration and MSIX App attach).
****Use of Parallels RAS clients for end-user access is optional. Azure Virtual Desktop clients can still be used.