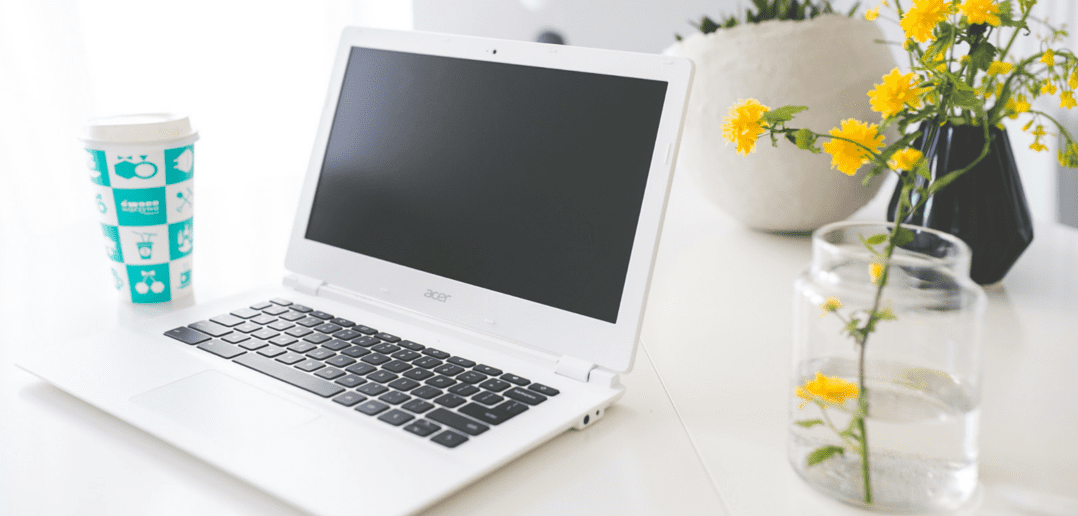 Chromebooks Are The Next Best Thin Client
When Google introduced the Chromebook, many people thought that it was not a good idea to build laptops specifically for browser use. The lack of traditional storage, incompatibility with Windows applications, and need for a continuous Internet connection were some of the limitations of this product. However, Chromebooks have surprised everyone with their rising sales. According to a recent article in The Verge, the Chromebook has outsold  the Apple Mac for the first time in the US. Sales have reached 51% in the US K-12 sector for the first time, putting an end to the Apple supremacy in this segment.
Why are Chromebooks popular?
A Chromebook is a different type of laptop that runs on the Chrome OS. It is primarily designed to use when connected to the Internet. The data and most applications reside in the cloud. The first Chromebook was shipped in 2011. Within one year, schools became the largest category of customers for this product.
Chromebooks work at lightning speed. They come with minimal operating files. Once you press the power button, the system loads within eight seconds. The Chrome OS is designed to run the Chrome browser better than any other device. Secondly, they are more secure than Mac and Linux systems. This is because they have a stateless operating system and no configuration files are saved locally; everything is in the cloud. In addition, it comes with multi-layer protection. Thirdly, all the data and applications reside in the cloud, which means your resources are always available. Most importantly, Chromebooks are significantly cost-effective.
Chromebook as a thin client
While the simple and quick mechanism of Chromebooks favored the K-12 segment, the low cost attracted thin client customers. A thin client is a computing device that comes with a web browser, basic user management, and updating mechanism along with an application to connect the device to the infrastructure. Chromebooks rightly fit into this area. They are actually more cost-effective than thin clients that are currently available in the market. For instance, if you look at Dell Wyse 3000 series thin clients, the minimum price is $299. You have to additionally purchase a monitor, keyboard, and mouse. Alternatively, an Acer CB5 series Chromebook is priced at $249. Even if an external monitor, keyboard, and mouse are purchased, you still get it all at a lower price. The Dell Wyse thin client laptop is priced at $399, which is more expensive. At the same time, Dell Chromebook 11 is only $219. Secondly, Chromebooks simplify IT management. With thin clients, you have to update the system regularly. However, Chromebooks update themselves without user intervention.
Chromebooks and Parallels Remote Application Server
While Chromebooks are easy to use, faster, and cost-effective, you need virtualization software to connect them to the existing infrastructure. VMware, Citrix, and Parallels are the popular virtual application delivery solutions available in the market today. VMware and Citrix solutions are expensive. Moreover, you need technical expertise to configure the infrastructure. Parallels Remote Application Server is the perfect choice for Chromebooks. Parallels Remote Application Server is easy to deploy and use; you can easily configure Chromebooks and seamlessly deliver applications and desktops. You can effortlessly publish all Windows applications as well. Access is not limited to the device. You can use any HTML5-enabled browser to access remote resources. Most importantly, Parallels Remote Application Server is significantly cost-effective.
References
Chromebooks outsold Macs for the first time in the US | theverge.com
While PC sales continue to sink, Chromebooks swim to the surface | digitaltrends.com
Chromebooks: the best cheap Thin Client for Virtual Desktops | chromespot.com
The Fundamental Advantages Of Using A Chromebook | makeuseof.com
Make way for Chromebooks! Four reasons they're ready to rock in 2015 | pcworld.com