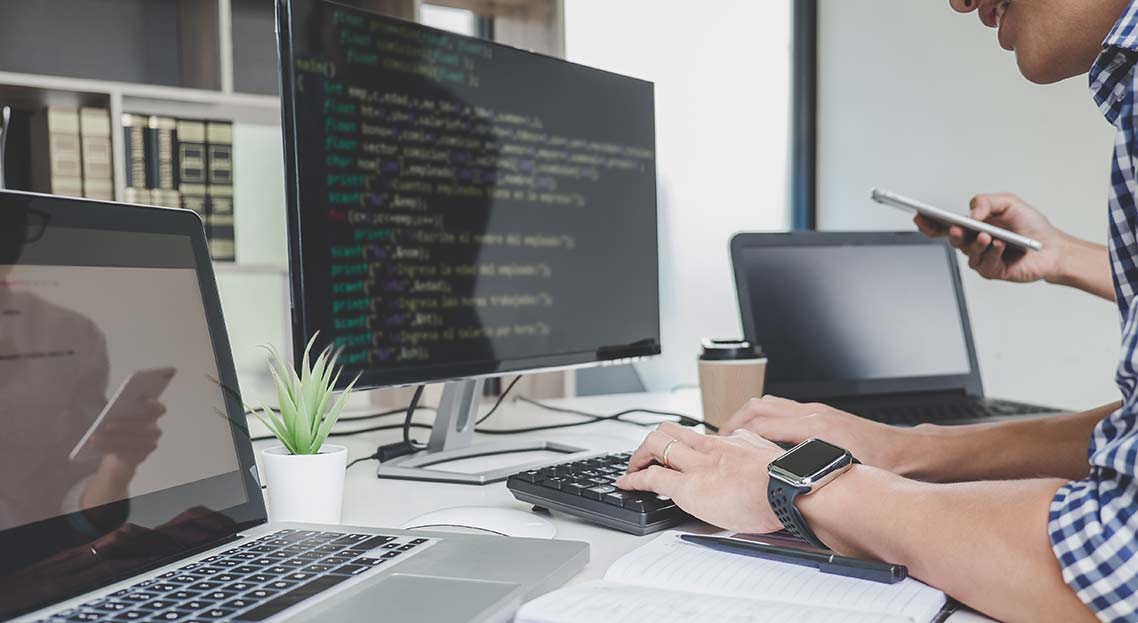 What Is an RDP Thin Client and Why Use it? | Parallels Explains
A thin client is a hard-drive-free desktop computer that is powered by a thin client operating system instead of other operating systems like Windows or Linux. These fan-less computers do not store sensitive data and applications locally but instead, store them on-premises or in the cloud. They remove extra space needs, cost demands, noise and power consumption, making them highly secure and hassle-free computing solutions.

RDP Thin Client: Benefits Galore!
The benefits of Remote Desktop Protocol (RDP) thin client computing include:
Centralized IT management: Users can easily be given access and backups of both servers and clients performed from a central location. This helps ease the administrative workload required of your IT staff.
Easier desktop management: Since hardware and software upgrades are limited to the data center, most of the desktop management work can be done centrally. Thin clients are easier to manage from anywhere – IT administrators can connect and maintain them remotely without needing to go to their actual locations unless necessary.
Better productivity: The risk of downtime is lower with thin clients since they have fewer moving parts. The impact of application crashes on the server-side is minimal as well, with administrators always keeping a constant lookout. In case a breakdown occurs on the server, users can always be switched over to another instance. All these lead to better user productivity.
Increased security: With the work being performed on the server, there is relatively little risk of sensitive data leaving the corporate premises. Contrast this with full desktops and personal devices, where there is a risk of unauthorized applications getting installed or data saved to locations other than the server.
Lower costs: Thin clients can last for years without any major upgrades due to their minimal configuration. Though server upgrades will be required as more users are added, the costs are much lower compared to upgrading full PCs. With thin clients, capital and maintenance costs are estimated to be lower by 40% and 90%, respectively.
Lower energy consumption: Thin clients generate lower heat and have relatively lower cooling requirements, so much so that they have been estimated to consume 90% less energy than desktops that do all their processing locally. This significantly brings down your energy consumption and costs.
Increased remote work capability: Since they are easy to set up and manage, thin clients are ideal for situations where remote work is needed.
Any Cause for Concern
?
RDP thin clients depend on the centralized server for computing power. If the server goes down, all clients that connect to it are affected. Nevertheless, a good backup strategy might counter such possibilities. Also, any substantial feature limitation of RDP will impact the functioning of an RDP thin client.  
Resource monitoring is another area where an RDP thin client has yet to offer something helpful. Network reliability is also a genuine concern for all kinds of thin clients since all the resources and computing power reside on the server-side. 
Parallels RAS is the Answer
Parallels® Remote Application Server (RAS) connects server-hosted applications, data, and desktops to thin-client machines or Windows 10 kiosk mode through RDP. Parallels Clients—which enable the connection between the thin client and the Parallels RAS Farm—are developed in collaboration with thin-client vendors to ensure an optimized user experience.
Parallels RAS is an asset for organizations, as it can transform any thin client into a fully functional workstation. These thin clients can provide any published application and desktop to end-users, helping your organization to save on new investment costs.
Moreover, Parallels RAS supports a shadowing feature that allows administrators to view an individual session when troubleshooting problems in thin clients as well as management of the client through policies.
The Parallels Client is also available for Linux, so it is suitable for any thin–client device, many of which are Linux-based.
Download the Parallels RAS trial and fully utilize your thin clients today.