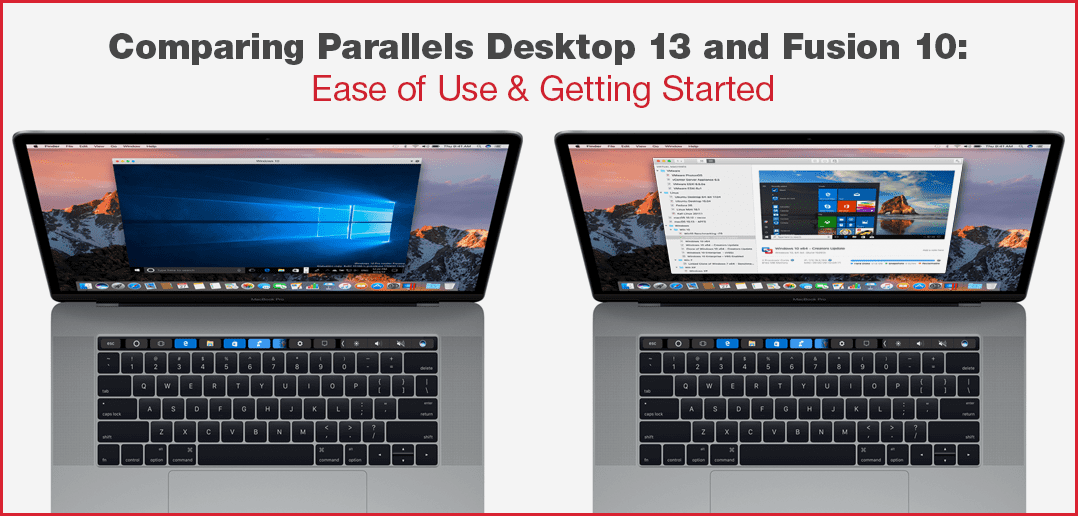 Comparing Parallels Desktop 13 and VMware Fusion 10: Ease of Use
Over 600 man-years of development have been invested in Parallels Desktop® for Mac. Our latest product, Parallels Desktop 13, is the culmination of all this effort to run Windows on Mac®. Utilizing a virtual machine to achieve your end-user goals is a great way to save time, money, and space. Since 2006, Parallels Desktop has been the #1 choice of millions of Mac users worldwide over any other virtualization option to run Windows on your Mac!
Parallels Desktop 13 has the following features that are not present in a competitor, VMware® Fusion 10. Parallels Desktop excels when it comes to both ease of use and getting started.
Features That Provide Ease of Use:
"Open in Internet Explorer" Safari plug-in (See it in action here!)
Free Disk Space wizard: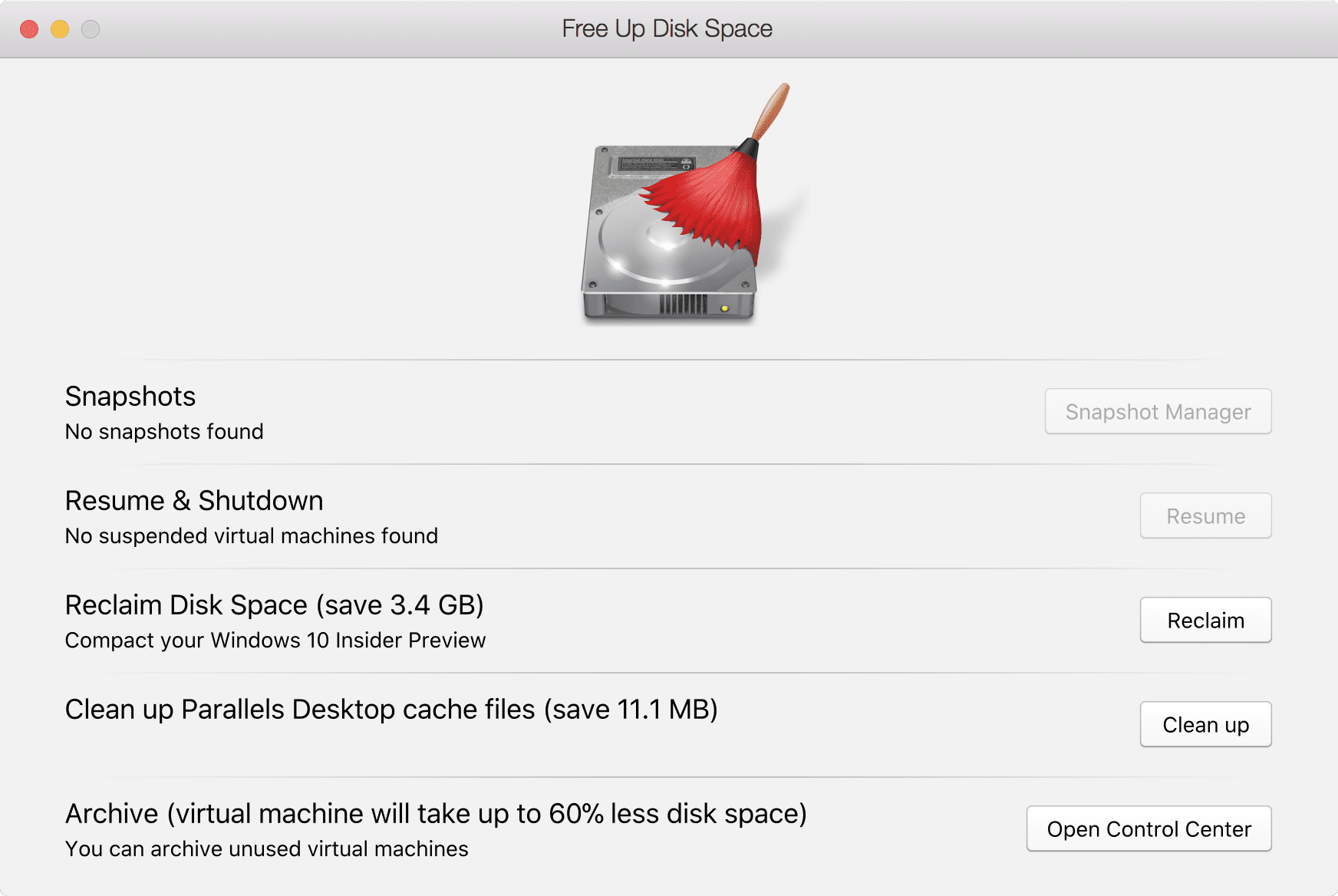 "Switch to Coherence Mode" button near the "Switch to Full-Screen" button:

Option for Windows to always be ready in background:

Virtual machine configuration has a search option for quick access:

Restore defaults in the virtual machine configuration: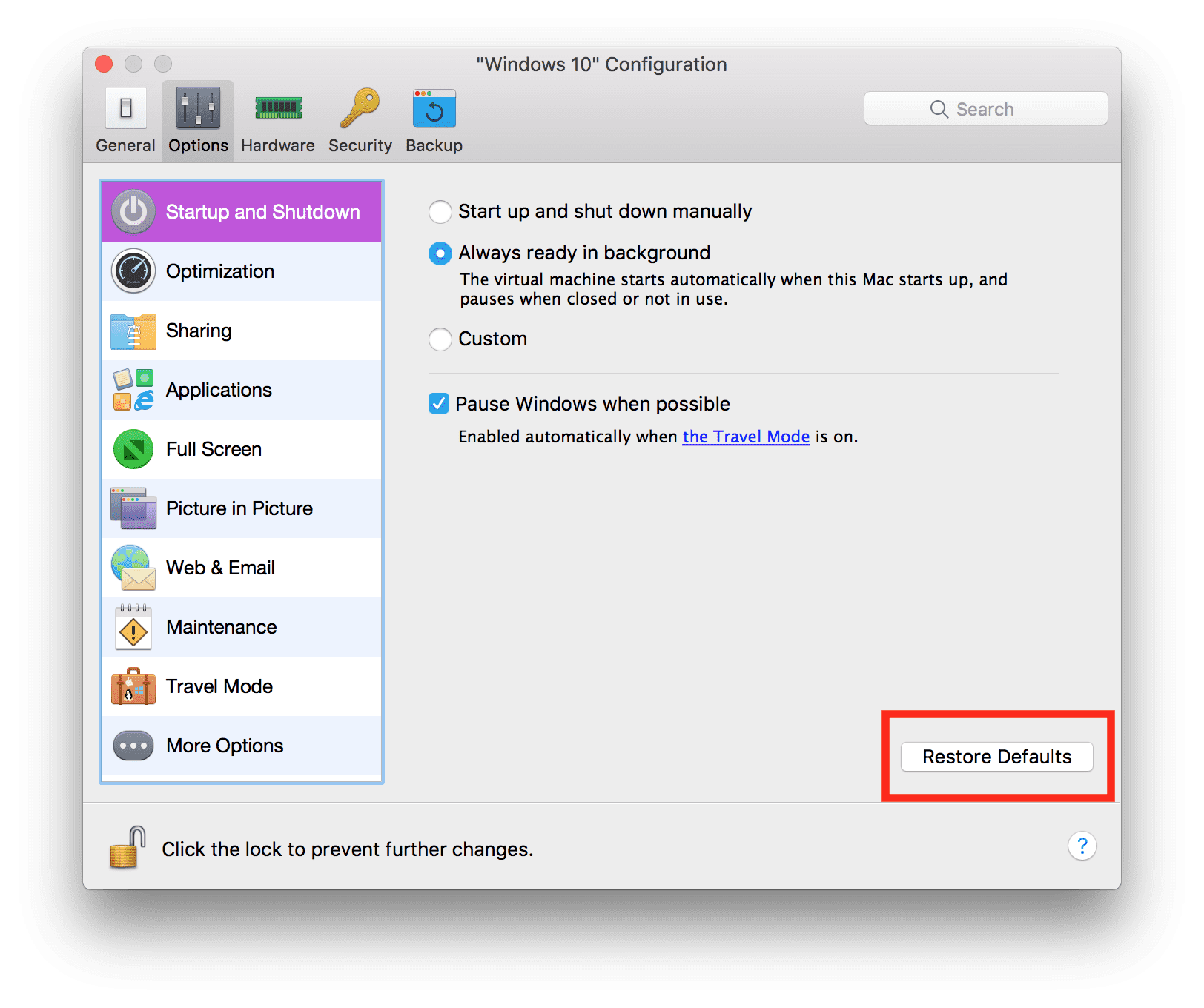 Force a document to open in Windows by dragging and dropping it to the Windows icon in the macOS Dock
Make the file association permanent with the help of smart macOS notification
Virtual machine icon in the Dock; separate your work spaces to help distinguish a type of OS.
(Note: Fusion has a virtual machine icon in Unity to issue, but it doesn't help to distinguish a specific type of OS.)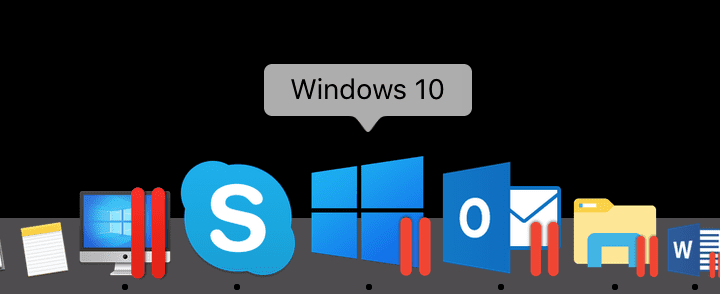 Smart USB connection dialogue to always have write access to the drive being connected
Maintenance Mode for the virtual machine
Features That Assist with Getting Started: 
In general, the Parallels team offers a "Getting Started" resource center to help new users.
Download and install Windows 10 from inside Parallels Desktop with just a few clicks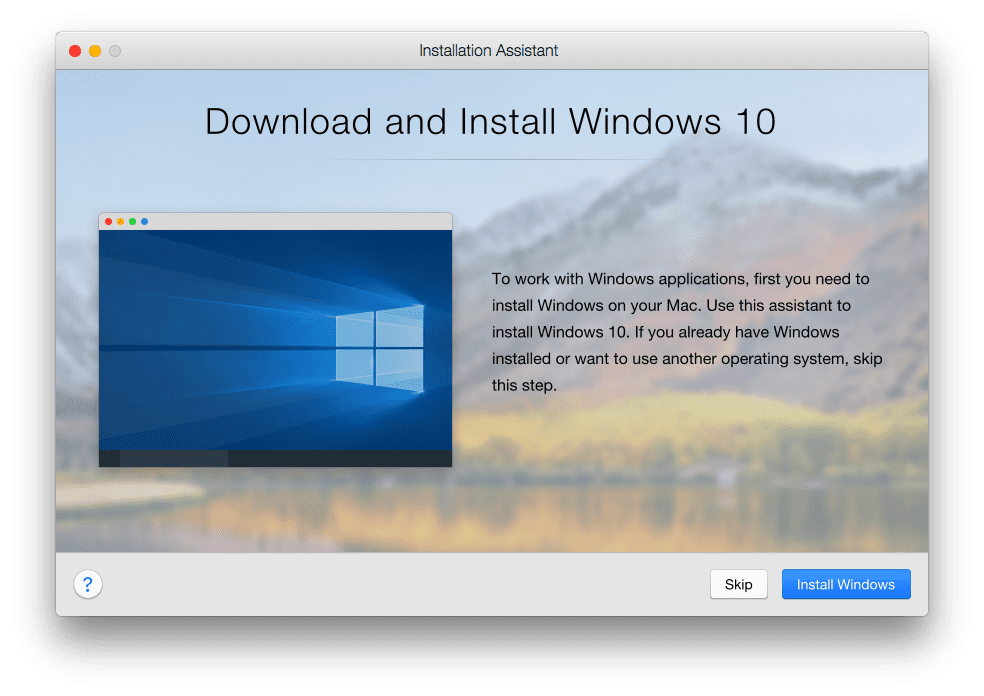 Automatic search for operating system installation images (such as: .ISO or .DMG)
Free operating systems such as Linux, Modern IE, or Android development environments
Drag and drop an image to the Parallels Desktop icon, and double click the image to initiate the installation process
Configurable user profiles enhance your VM's performance (Productivity and Gaming; Pro Edition also includes Design, Develop, or Test):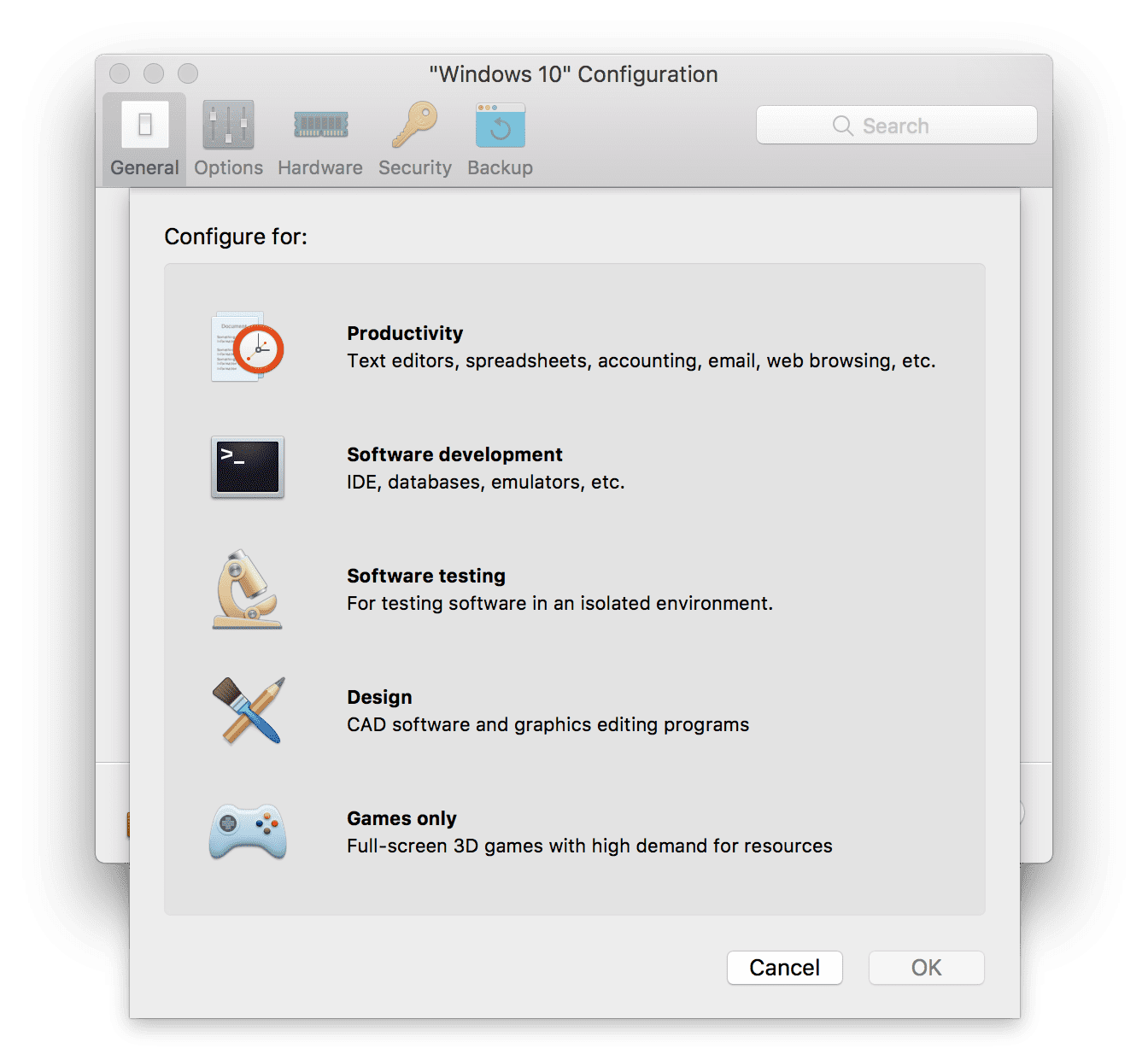 Ability to migrate your PC to the virtual machine using USB or Thunderbolt external drive. VMware Fusion 10 only allows migration via network.
Dialog to address the need to allow System Extensions on macOS High Sierra
After Windows and Parallels Tools installation, there is no need to log off or restart the virtual machine to enable Shared Profile. VMware Fusion 10 does require a user to log-out.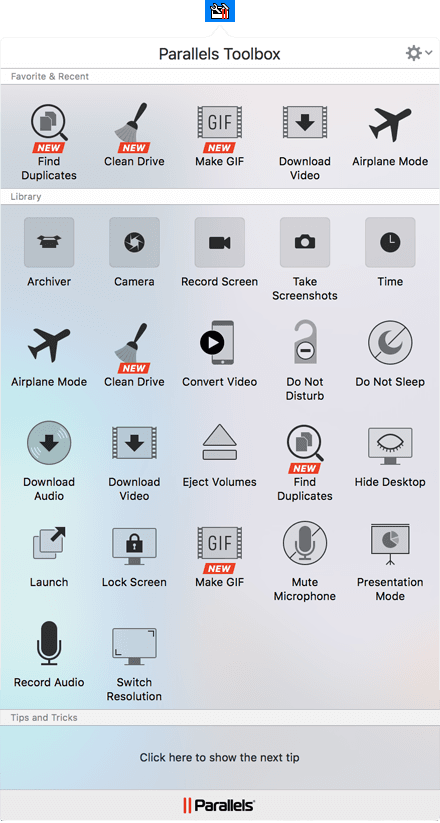 Don't worry—our engineers haven't stopped there! Our latest innovation: 30+ one-click problem-solving tools, Parallels® Toolbox.
Available for both Mac and Windows users, Parallels Toolbox offers quick access to a set of tools that help you take full control of your computer with Presentation Mode, save time with Clean Drive or Find Duplicates to free up extra space, and Download Video to save your favorite video from YouTube or Facebook when you do not have an internet connection later. Feel free to visit the link to see a full list of the tools available to you to start using today with Parallels Toolbox.
Continued relentless innovation is the secret behind Parallels Desktop being the best option for running Windows on your Mac! For over 11 years, our development teams have solved everyday user challenges, empowered developers, and improved management and security for IT professionals.
Need a Microsoft Windows OS to get started with virtualization? Buy directly below:
Make the most out of your Mac by running Windows with Parallels Desktop – Download a free 14-day trial and get started today.