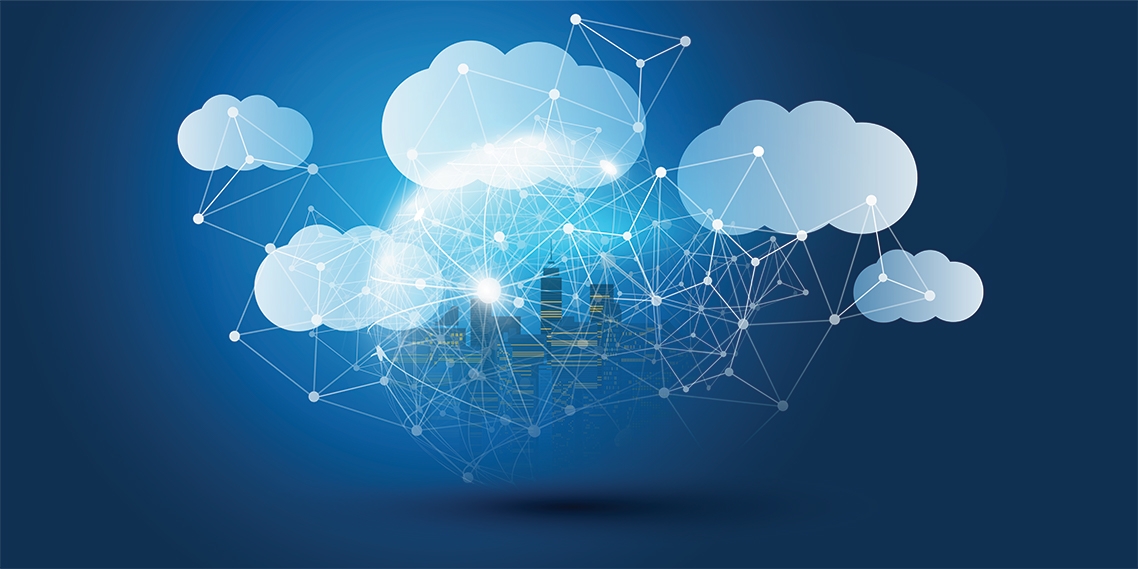 Google App Engine vs Compute Engine: Which One Should You Choose?
Google App Engine (GAE) and Google Compute Engine (GCE) are both used for deploying applications and are equally popular with small and large businesses. Google App Engine is a Platform as a Service (PaaS) solution that makes deployment easier. On the other hand, the Google Compute Engine is an Infrastructure as a Service (IaaS) tool. The question here is, which one should you choose and why?
PaaS vs. IaaS: What's the Difference?
PaaS refers to cloud-based platform services that provide developers with a framework to build custom applications. Therefore, PaaS isn't delivering software over the internet but provides a platform accessible to different developers to create software delivered over the internet.
IaaS cloud-based infrastructure resources are delivered to organizations with virtualization technology that helps them build and manage their servers, network, data storage, and operating systems. IaaS customers can control their own data infrastructure without physically managing it on-site.
Google App Engine Overview
The Google App Engine, a PaaS solution, allows you to simply deploy your code, and the platform automates everything. GAE is fully scalable, meaning that it acquires more instances automatically if the traffic of your application becomes higher. While both small and large organizations use GAE, it is more suited to larger corporations and organizations because it automates everything.
Google App Engine Pros and Cons
Pros
Economical for low traffic applications and smaller businesses.
Faster autoscaling capabilities.
The features of version management and traffic splitting are built into App Engine, hence making these features faster and more efficient.
Reduced management complexities. Since developers only need to focus on their app and not worry about managing VMs, management complexities are reduced.
It offers faster access to Datastore.
Memcache access is supported.
Secure compared to Google Compute Engine.
Cons
Google App Engine is more constrained as instances are smaller. This allows easier and faster autoscaling, but there can be cases when large applications require larger virtual machine instances.
Networking is not integrated with the Google App Engine.
Google Cloud Compute Engine Overview
Google Cloud Compute Engine is Google's IaaS offering that allows you to create Virtual Machines (VMs), allocate CPU and memory, and choose from Solid State Drive (SSD) or Hard Disk Drive (HDD) storage. Essentially, Google Compute Engine allows you to create a workstation/computer virtually and handle all its details. You have complete control over the VM's scalability and load-balancing capabilities. Google Cloud Compute Engine is more popular with small businesses.
Google Cloud Compute Engine Pros and Cons
Pros
Easy ramp-up. GCE does not require ramping up. You can just reuse components from the previous experience.
Complete control. GCE offers full control over the VMs that are created. You control the machine's storage, CPU, and memory completely.
No public internet protocols (IPs). Since it is difficult to lock down legacy software when exposed to public IPs, businesses often desire that public IPs are not used. GCE is advantageous because it eliminates the need for public IPs.
Container support. GCE allows you to leverage container-optimized operating systems to run docker containers.
Cons
High expertise level. Since everything needs to be done yourself, you need someone who is highly experienced to manage and install everything, including software. This makes security and reliability a challenge.
High overhead. There are many management tools for Compute Engine, such as the App Engine and Kubernetes Engine monitoring tools. Hence, the management overhead associated with Compute Engine is huge.
Slow autoscaling. Autoscaling is slower than App Engine.
Parallels RAS on Google Compute Engine
Parallels® Remote Access Server (RAS) enables you to publish a wide range of resources to any user on any device seamlessly by lowering the cost of ownership. It allows you to mix and match different operating systems and technologies and also makes Virtual Desktop Infrastructure (VDI), Remote Desktop Services (RDS), and Windows Virtual Desktop straightforward to administer.
Parallels RAS is also simple to install on the Google Compute Engine due to its capabilities. With the integration of Parallels RAS and GCE, you can create a cloud computing environment on, for example, Alibaba Cloud and deliver applications and desktops to any device in any location.
Parallels RAS is an economically feasible solution that offers all the features you need to deliver virtual apps and desktops. It allows you to reap the benefits of the Google Compute Engine, create your virtual workstation and deliver it to any endpoint device with ease.
Integrate Parallels RAS with Google Compute Engine!
---