Azure Cloud Computing Deployment for Application and Desktop Delivery
What 
I
s Azure Cloud Computing?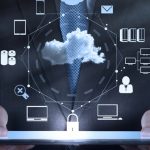 Azure cloud computing is the term people use when referring to Microsoft's collection of integrated cloud-based solutions for compute, storage, analytics, backup and more. To be clear, Microsoft Azure does have a Platform as a Service (PaaS) offering that's also called Azure Cloud Services—that's not what we're talking about here.  
Like all cloud-based solutions, Azure cloud computing provides customers with highly scalable, on-demand IT solutions—minus the burden and cost of setting up and maintaining physical hardware. In addition, they provide vast coverage through globally dispersed datacenters.  
Benefits offered by Azure Cloud Computing
There are several benefits offered through making use of Azure Cloud Computing:
Quick deployment of Scalable and Highly Available Applications
Increased application resiliency
Automatically Scale apps
The option to work with the development environments of your choice
Monitoring of all your cloud applications
Increased security
Great for Virtual Application and Desktop Delivery
These characteristics make Azure cloud computing an ideal platform for virtual application and desktop delivery. By pairing Azure cloud services with a robust virtual application and desktop delivery solution, companies can substantially reduce IT costs—while improving agility and reach. This is especially true when they're paired with Parallels® Remote Application Server (RAS), a robust, affordable, and easy-to-use application and desktop delivery solution that integrates seamlessly with Azure cloud computing.  
Drive Down Costs with Azure Cloud Computing
When you deploy Parallels RAS on Azure, you no longer have to shoulder the costs of building the underlying physical infrastructure—there are no physical servers, networking, routers, racks, etc. You also don't have to worry about managing and maintaining that infrastructure and the costs that come with it. Azure Cloud Computing takes care of all that for you. 
Once you've installed Parallels RAS and all its accompanying components on Azure virtual machines, most of your expenses will mainly be coming from hourly costs of VM instances that are in use, per-GB costs of outbound traffic, per-transaction costs of read/write operations on disks, and the cost of persistent storage. (An exception is licensing costs, which are the same whether you have an on-premises or cloud deployment.) 
Aside from the cost of persistent storage, most of those items are consumed on an as-needed basis. If your business only operates ten hours a day, five days a week, then you only have to pay for the resources you consume during those times. This shift from capital expenditure (CapEx) to operational expenditure (OPEX) can free up your cash flow. This makes it a very cost efficient pairing with Azure Cloud Computing.

Expanding Your Reach Without Worrying about Latency
Azure Cloud Computing has 54 regions across the globe and is available in 140 countries as of this writing. A region is defined as a "set of datacenters deployed within a latency-defined perimeter and connected through a dedicated regional low-latency network." What this means for application and desktop delivery is that a company can seamlessly deliver applications and desktops to its end users wherever they are on the planet.  
Of course, you can still provide some kind of global reach even with your own datacenter, as long as it's connected to the Internet. However, due to latency issues and other poor network conditions, you can't really hope to deliver an optimal user experience if your datacenter is in New York and your end users are connecting from, say, Tokyo. Not only will those users experience a noticeable lag, but they might also even suffer intermittent disconnections. 
Want to try how it works? Grab a 30-day evaluation period of Parallels RAS on Azure today!