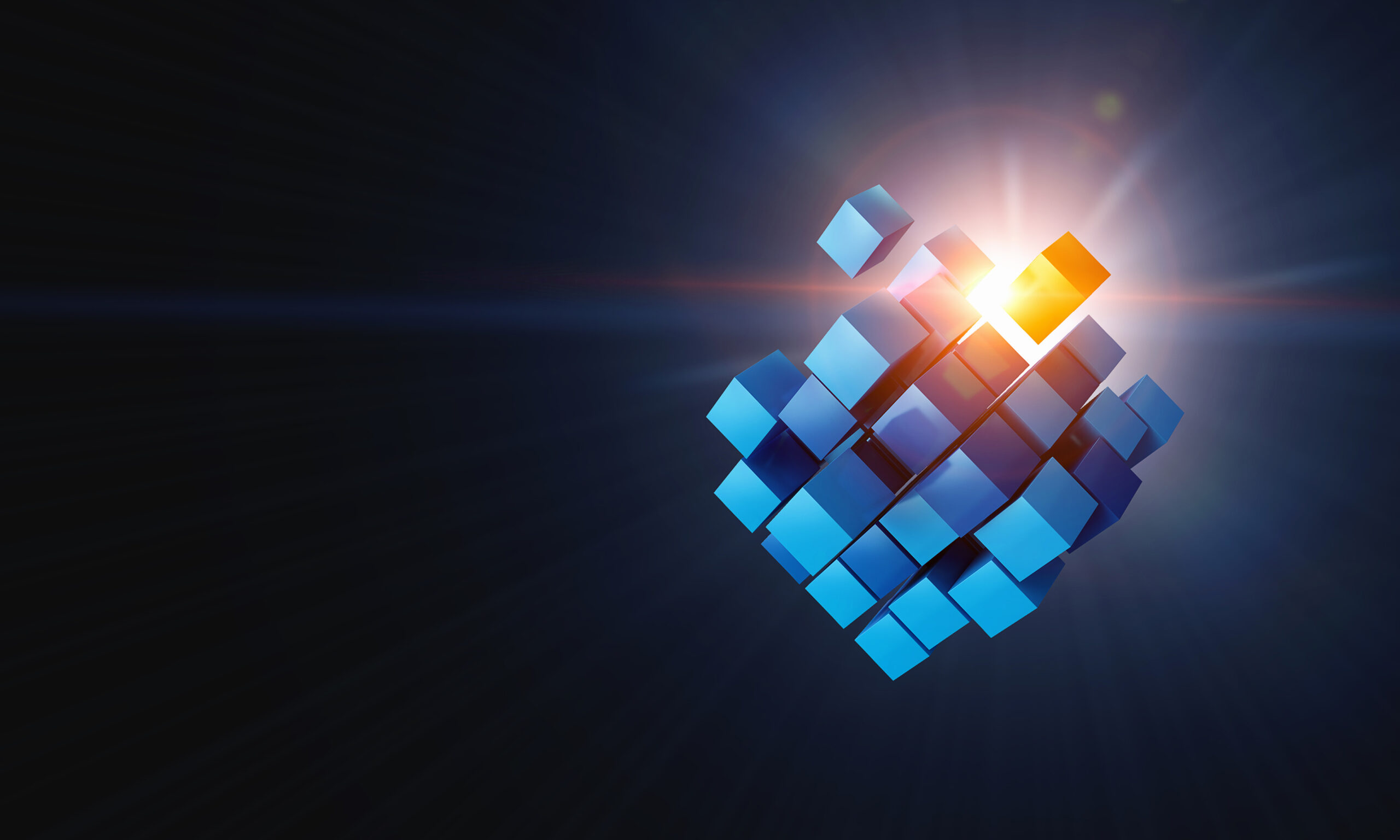 Connect and publish resources to Azure Virtual Desktop in minutes with Parallels RAS
Azure Virtual Desktop integration made easy for new and existing Parallels RAS customers.
Microsoft Azure Virtual Desktop provides Windows 11 multi-user cloud-based functionality used for publishing applications and desktops to end users. However, managing and maintaining a production-ready Azure Virtual Desktop (AVD) environment requires in-depth knowledge on Azure, automation, profile management, scripting, and much more.
Parallels® RAS (Remote Application Server) removes the complexity and allows you to connect and publish resources to Azure Virtual Desktop in minutes. Furthermore, Parallels RAS also brings additional user experience benefits, savings on cloud consumption costs, and it unlocks hybrid options. This blog post provides insights into how easy it is to set up an Azure Virtual Desktop environment using Parallels RAS.

This blog post and video are part of our expanding Parallels Tech Bytes series.
Simplify and enhance Azure Virtual Desktop
Parallels RAS integrates directly with Azure Virtual Desktop. Without in-depth Azure knowledge and without using the Azure Portal or any automation language, you can manage Azure Virtual Desktop and all required components from a single Parallels RAS console. This applies to both existing and new Parallels RAS customers. If you are already using Parallels RAS in an on-premises or hosted scenario, you can use this integration to take the first steps into Azure Virtual Desktop.
Parallels RAS provides a unified experience without having to switch to other consoles or tools. From the end users' perspective, the experience is also transparent and intuitive because the same familiar clients are used. If you are new to Parallels RAS, you can use this integration to centrally deploy and manage Azure Virtual Desktop without in-depth knowledge of Azure and all its components.
Parallels RAS simplifies the implementation experience by providing a wizard-driven approach and supports administrators with all aspects of virtual desktop management. Beyond this, the user experience is also enhanced by adding accelerated file retrieval, universal printing, drag-and-drop functionality for files, and much more.
Automation for Azure Virtual Desktop using REST API
Parallels RAS uses the Azure Virtual Desktop REST API to directly communicate with Azure Virtual Desktop. This allows Parallels RAS to create workspaces, host pools, application groups, and all other necessary resources in Azure in an automated way. All that Parallels RAS needs is the Azure subscription, tenant information, and an app service account with the required permissions to create resources.
Besides the necessary Azure Virtual Desktop resources, Parallels RAS also handles profile management without having to manually download, install, and configure FSLogix Profile Containers. IT administrators can also leverage template image management and template image optimizations that are available in Parallels RAS.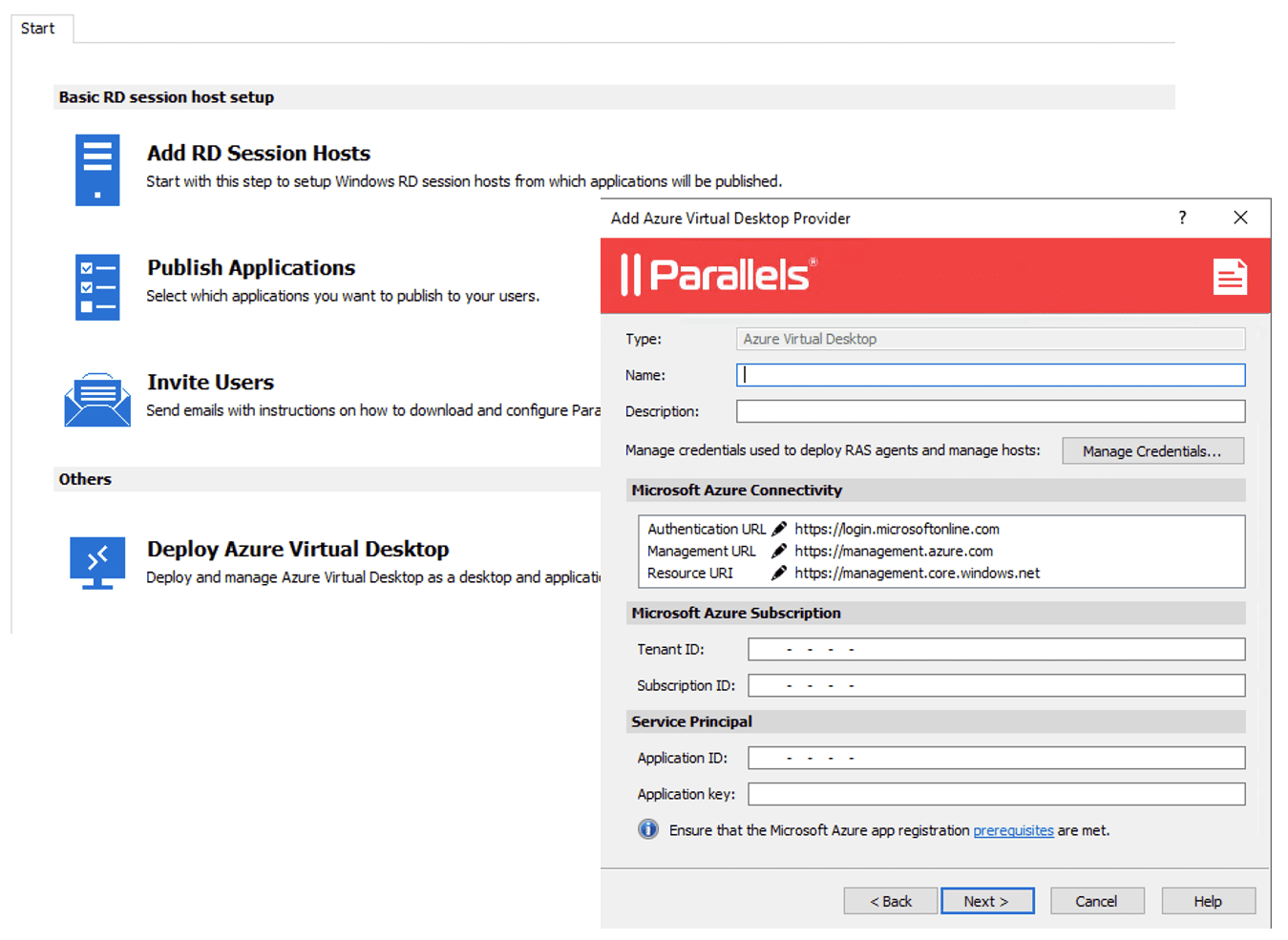 Deploying Azure Virtual Desktop in minutes by using Parallels RAS
The video below shows the Azure Virtual Desktop integration in Parallels RAS in action. The first step is to open the Parallels RAS Console, start the Deploy Azure Virtual Desktop wizard, and provide the necessary information about the Azure subscription. Next, the wizard walks the administrator through the creation of an Azure Virtual Desktop Workspace, followed by an Azure Virtual Desktop Host pool. The wizard then guides the administrator through the steps to implement template management and optimization. After this is complete, the location and virtual machine specifications can be configured. Next, details on the preparation (SYSprep or RASprep) can be set and permissions to the Azure Virtual Desktop resources can be configured. And finally, the wizard guides the administrator through the automated configuration of profile management, based on FSLogix.
The video then shows the result—a fully operational Azure Virtual Desktop environment including template management and profile management. The video concludes by showing the end-user logging on to a published desktop, hosted on Azure Virtual Desktop and managed by Parallels RAS.
Getting started with Azure Virtual Desktop and Parallels RAS
For more information on the advantages of pairing Parallels RAS with Azure Virtual Desktop, visit our Simplify and Enhance Azure Virtual Desktop page. For step-by-step instructions, refer to the Azure Virtual Desktop section of the Parallels RAS Administrator's Guide
Give it a try! Download a Parallels RAS trial.