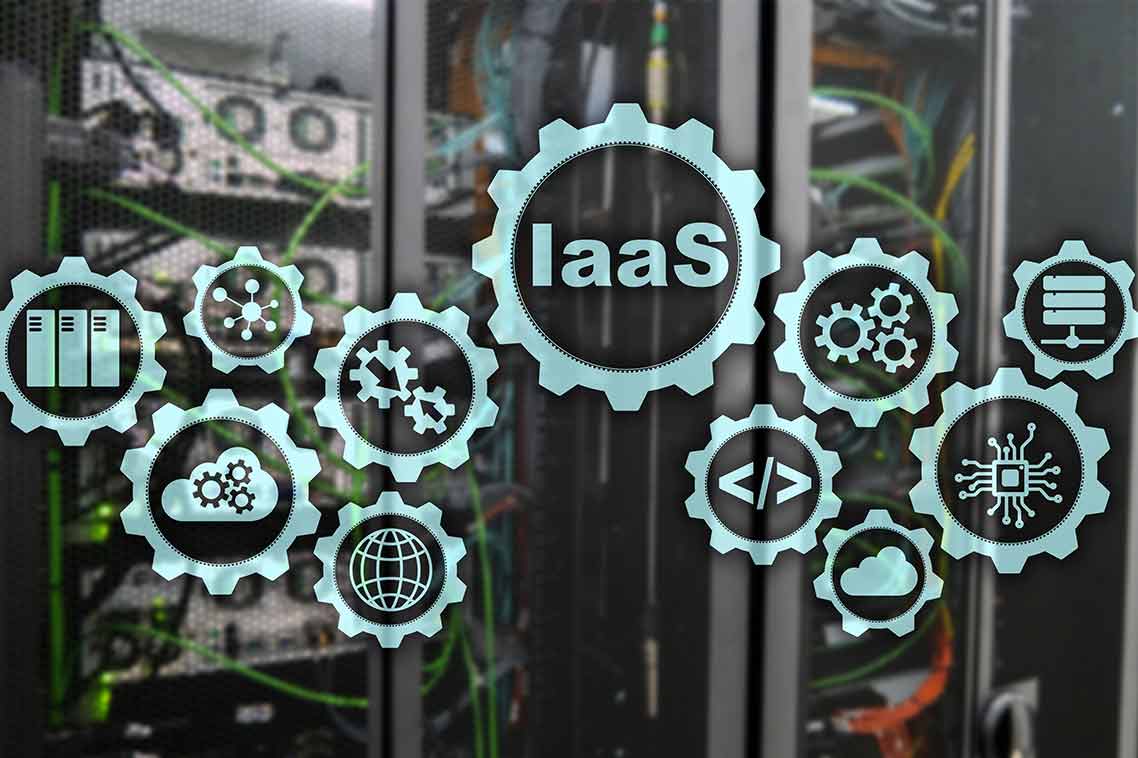 Review of the Top IaaS Providers on the Market
One of the key factors to achieving a successful IaaS cloud migration strategy is finding the right Infrastructure as a Service (IaaS) provider. An IaaS provider whose capabilities align with your company's unique array of needs and objectives will boost your chances of attaining a good ROI.
Finding the right Infrastructure as a Service (IaaS) provider, one whose capabilities align with your company's unique array of needs and objectives, is key to achieving a successful IaaS cloud migration strategy. Ideally, each organization should have its criteria to find the right match.
What is IaaS?
IaaS is one of the primary forms of cloud computing service models that deliver on-demand on-premises IT infrastructure services to consumers via the Internet. An organization leveraging IaaS doesn't require an on-premise data center since fundamental servers, virtualization, network, and storage gets handled by the cloud service provider (CSP).
With IaaS, you no longer need to procure and manage your own hardware and software or even space to host them. This way, IaaS shifts all the IT teams' maintenance processes in organizations to the CSP, where all the costs get computed based on a "pay-as-you-go" pricing model.
IaaS ensures consumers have complete control of their infrastructure by providing a dashboard or application programming interface (API) to deploy and manage the IT infrastructure. Like other "as-a-service" cloud models such as software-as-a-service (SaaS) and platform-as-as-a-service(PaaS), IaaS is scalable and upgradable.
IaaS Use Cases
IaaS allows organizations to set up test and development environments easily. Instead of acquiring the infrastructure required for testing, companies can utilize the highly scalable infrastructure of their IaaS provider that's easy to set up and can be dismantled later on.
Disaster Recovery
Disaster recovery can be too expensive and complicated for most companies. IaaS allows them to store data off-site and replicate it across multiple locations without hiring a dedicated team. The provider is responsible for managing data storage, backups, and recovery plans.  
High-Performance Workloads 
High computing workloads require supercomputers or computer clusters, such as genomics, weather forecasting, and oil and gas simulations. IaaS can provide fully-managed High-Performance Computing (HPC) environments for HPC workloads on usage-based pricing. 
Big Data Analytics 
Big Data is at the heart of modern marketing, but storing and processing such massive volumes of data to identify patterns and trends requires virtually unlimited storage and huge computational power. IaaS can provide these resources and integrate them with BI tools to drive actionable insights through Big Data Analytics. 
Key factors to Pick an IaaS provider
Since most organizations have understandably limited knowledge of the full capabilities of each cloud provider out there, it might be difficult for them to draw up a realistic set of criteria that would match what IaaS providers could offer. You can simplify that problem by comparing IaaS providers based on the following key factors combined with your own criteria:
Standards compliance: Adherence to standards governing industry best practices is essential to the smooth running of your infrastructure. Compliance with federal and other regulations may also mean that you are protected from any violations. With so many frameworks from different standards organizations, make sure to select those relevant to your needs. For example, PCI DSS, COBIT, and ISO 28001 certifications indicate information security and IT governance strength.
Compatibility with your IT infrastructure and your cloud objectives: The vendor's standards and technologies need to meet your requirements for infrastructure support. Same thing if you are looking to migrate to the cloud. If migration is required, ensure that the vendor will provide support. A review of the vendor's track record for similar deployments is also warranted.
Vendor roadmap: Review the vendor's features and services roadmap and see if it is compatible with your long-term plans. For example, if you anticipate working on specific technologies for the next few years, and the vendor will be moving away from those or will not offer support during the same time, then a partnership now might not be suitable at all for you.
Vendor lock-in: IaaS providers that limit you to proprietary technologies may be hard to migrate away from if ever you decide to shift to another provider in the future.
Data center locations and commitment to security: Make sure that you know where the provider's locations are and how committed they are to ensuring the security of your systems and data in those locations. Make sure to look for a provider that can meet your requirements in this aspect.
Vendor ecosystem shows strong partner relationships: Look at the complement of services that the vendor offers, including support for multiple vendors as well as integrations with other systems and services that you may want to use later. Avoid vendors with a long line of subcontractors, particularly when these subcontractors are responsible for handling your data and supporting your mission-critical systems.
Service Level Agreements: SLA objectives need to be clearly stated, relevant to your own objectives, and easily measurable/auditable. SLAs must contain roles and responsibilities of each team member as well as escalation processes during disasters.
Business reputation and performance: Check the provider's performance vis-a-vis their SLAs. Downtime sometimes hits almost all companies, so how the provider handles disaster may be a more reliable gauge of their performance.
Top IaaS providers in the market
Let's now look at the top IaaS providers in the market today and discuss how they fare against the basic criteria we outlined earlier.
Amazon AWS
As the first to offer IaaS (and cloud computing services for that matter), Amazon Web Services or AWS continues to be a leader in the industry, introducing new technologies and services at breakneck speed.
Certifications and standards – AWS is compliant with several industry and regional laws, standards, and frameworks, including FIPS, PCI DSS, GDPR, HITRUST, and SOC (1, 2, and 3), to mention a few. More importantly, they have a massive selection of resources (attestations of compliance, reports, online agreements, white papers, etc.) to help customers meet their own compliance responsibilities.
Service Level Agreements – AWS has a comprehensive list of SLAs for each of the services they offer. For example, they have SLAs for EC2, S3, Redshift, etc. In each SLA, they explicitly define their service commitment and the corresponding service credit percentage, which is basically how much (in %) will be reduced from charges in the event the monthly uptime commitment is breached.
Technology compatibility – AWS supports a wide range of technologies that can meet the varying needs of their IaaS subscribers. For EC2 users, for example, AWS publishes a vast selection of AMIs consisting of different OS/application server/application and other combinations. AMIs further augments these contributed by members of their equally vast AWS community.
Vendor lock-in – Because AWS offers so many proprietary services that make tasks so much easier and efficient, you could undoubtedly get locked in if you relied heavily on them. However, it's worth noting that they also offer many alternatives that can mitigate that risk. For example, if you're using AWS Lambda (yes, we know it's technically FaaS) with standard HTTP REST API, that's migratable. But if you're using it with, say, AWS SNS, that could introduce some migration problems in the future.
Microsoft Azure
Although Azure entered the cloud market much later than AWS, it posted higher growth rates. And because it's from Microsoft, it's able to leverage the fanbase of well-established products like Windows and Office.
Certifications and standards – Like AWS, Azure takes certifications and standards very seriously. Customers can take advantage of over 90 compliance certifications. Fifty of those are specific to global regions and countries, including the US, EU, Japan, UK, India, and China. They also have compliance offerings for industry-specific regulations and standards.
Service Level Agreements – Azure groups SLAs in a very intuitive manner. Suppose you're a new customer and aren't familiar with specific Azure service names. In that case, you can easily navigate the SLA page because services are grouped in highly descriptive categories like AI + Machine Learning, Compute, Databases, etc. Like AWS, Azure clearly states their service commitment and corresponding service credit percentage.
Technology compatibility – In Azure, you'll hardly recognize Microsoft's previous perception of a monopolistic enterprise. Linux VMs are displayed alongside Windows VMs, so customers can choose whichever operating system they want to work with. In fact, Azure supports different Linux distros, including RedHat, SUSE, Ubuntu, CentOS, and others.
Vendor lock-in – Despite Azure's relatively more open environment compared to the Windows walled garden of old, it's unavoidable for it to still have a darker tinge of vendor lock-in-ness. Azure services will always be much easier to integrate with other Microsoft services like Office 365, Windows Virtual Desktop, or Azure Active Directory on Azure compared to similar services in other IaaS providers.
Google Compute Engine
Google Compute Engine's revenue is not yet at par with those other two IaaS providers up there. However, it's been making significant strides in specific industries like retail, education, and finance, where it can tie up with other Google products like Adwords and Chromebooks.
Certifications and standards – Although smaller than AWS and Azure in terms of revenue, Google Compute Engine is no laggard when it comes to certifications and standards. Like the other two, Google is compliant with regional and industry-specific standards and shares relevant information, best practices, and documentation with customers.
Service Level Agreements – Google Cloud likewise provides SLAs with clearly stipulated monthly uptime percentages as well as their corresponding service credit percentages.
Technology compatibility – GCE supports various Linux distros (Debian, CentOS, CoreOS, SUSE, Ubuntu, Red Hat Enterprise Linux, and FreeBSD) and various Windows Server versions (2008 R2, 2012 R2, and 2016).
Vendor lock-in – Google Cloud Platform supports several OSS (open source software) such as Kubernetes, AppScale, and Apache HBase. Customers who use OSS are less susceptible to vendor lock-in because solutions using them can be easily ported to another IaaS provider. While it's true that AWS and Azure also support these same OSS, Google doesn't have as many proprietary services as those two.
Alibaba Cloud
Alibaba Cloud's main clientele is in mainland China. However, it has a global infrastructure consisting of 63 availability zones in 21 regions, making it a formidable player in the IaaS space.
Certifications and standards – Alibaba Cloud adheres to several well-known industry-specific standards like HIPAA, PCI DSS, MPAA, and a few regional standards. Although its list of supported compliance standards isn't as exhaustive as AWS', Azure's, or even Google's, it's got regions where it operates (mainly in Asia) adequately covered.
Service Level Agreements – Monthly uptime percentages and service credits are clearly stipulated. Both metrics are competitive with what the other larger IaaS providers offer.
Technology compatibility – Like its western counterparts, Alibaba Cloud offers a variety of options that enable technological flexibility. For example, in ECS (its version of AWS EC2), Alibaba offers dozens of instance types, different Windows and Linux-based OSes, and support for custom images.
Vendor lock-in – Alibaba Cloud has its own growing collection of proprietary technologies. However, it also has a couple of programs, like Global Marketplace and AliLaunch, allowing technology partners to bring in their solutions. Some of these solutions are open source.
Oracle Cloud
Aside from the usual compute, storage, networking, and database services, Oracle cloud is known to offer (as an option) products and services as an integrated set. This lowers costs and deployment time.
Certifications and standards – Although not as comprehensive as the larger IaaS providers, Oracle Cloud still supports a wide range of industry-specific and regional compliance standards.
Service Level Agreements – Monthly uptime percentages and service credits are clearly stipulated. Both metrics are competitive to what the other larger IaaS providers offer.
Technology compatibility – Aside from the usual offerings, Oracle also offers the Oracle Integrated Stack. This is a complete hardware and software stack based on Oracle products like Oracle Sun Storage arrays, Oracle VM Servers, Oracle Database, Java EE, and Oracle Peoplesoft, to mention a few. While using this stack speeds up deployment, it also reduces flexibility.
Vendor lock-in – If vendor lock-in is an issue, you might want to stay clear from the integrated stack we mentioned earlier.
Parallels RAS Supports Multiple IaaS Service Providers
Each of these IaaS providers has its strengths. You will want to pick AWS to access the widest range of services or Azure if you want an IaaS provider that tightly integrates with Microsoft solutions. You will likely also want Alibaba Cloud if you operate in China. There are several reasons for selecting any one of these vendors.
There are also an increasing number of organizations that are now shifting to a multi-cloud strategy. A multi-cloud strategy allows you to take advantage of the individual strengths of each cloud provider while also mitigating the risk of vendor lock-in.
If you pursue a multi-cloud strategy, it is also essential to make sure the solutions you work with are built for this kind of architecture. A perfect solution for a multi-cloud infrastructure is Parallels RAS, a virtual desktop infrastructure (VDI) solution that delivers applications and virtual desktops to any device, anytime, anywhere. It supports on-premises, hybrid, and public clouds (including AWS, Azure, and Google Cloud).
Parallels RAS can be easily deployed on a variety of IaaS cloud environments which it then augments in terms of security, scalability, and availability. By deploying Parallels RAS on these IaaS clouds or in a multi-cloud infrastructure, you can deliver applications, desktops, and other digital assets to your users (regardless of where and what device they are using) in a secure and cost-efficient manner.
Make the most of what your IaaS provider can offer with Parallels RAS!