Managed IT Service Providers Must Focus On 3 Areas | Parallels Insights!
Managed IT Service Providers on the market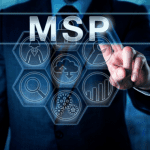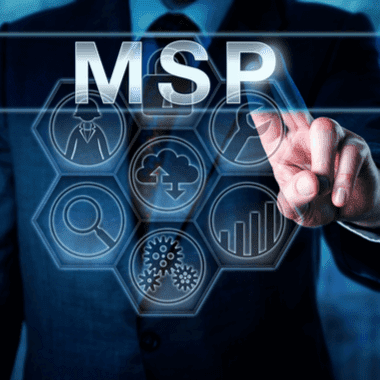 According to online statistics, portal Statista, the managed services market should reach 190 Billion USD this year and balloon to almost 300 Billion USD in 2023. Significantly improved reliability, affordability, and accessibility of cloud infrastructures are propelling managed IT service providers, a.k.a. Managed Service Providers or MSPs to add Desktop-as-a-Service (DaaS) and Software-as-a-Service (SaaS) to their menu of services. Having spoken with several MSPs who already offer DaaS and SaaS, we've identified three key areas that require the utmost attention.
High availability with any device, anywhere access
With more employees now seeking the ability to work remotely, managed IT service providers must provide businesses with solutions that have and access from any device, anywhere access capabilities to maintain market competitiveness. This would allow remote workers and telecommuters to remain productive wherever they went.
Total Cost of Ownership for Managed IT Service Providers
When picking a solution, you should always include TCO as a significant consideration. As a managed IT service provider, your finances are already spread thinly across a wide range of expenses: staffing, training, customer support, third-party licenses, and an assortment of administrative overheads. If your delivery solution only inflates those expenses, it wouldn't be sustainable.
Security and compliance
In this day and age, many customers are governed by laws and regulations such as HIPAA, PCI DSS, GDPR, which require high levels of security. Unless you're able to assure customers of your capability to secure their processes and digital assets, there's a good chance they'll take their business elsewhere.
There's one solution that can help managed IT service providers address the needs of these three areas, especially when providing DaaS and SaaS services. It's called Parallels Remote Application Server (RAS).
Why Parallels RAS is perfect for Managed IT Service Providers
First off, Parallels RAS comes with built-in load balancing capabilities that allow it to provide high availability to SaaS and DaaS and reduce the risk of downtime. In addition, it supports a variety of deployment options that include public clouds like AWS and Azure. When deployed on any of these large cloud providers, Parallels RAS can take advantage of their highly available, global infrastructure and, in turn, seamlessly deliver desktops and applications to almost any place on the planet.
Secondly, Parallels RAS licensing, which costs much less than similar products like Citrix and VMware, make it easy to acquire. Combine that with its ease of deployment and single-pane-of-glass management — all of which allow MSPs to avoid expensive training or new talent — and Parallels RAS amounts to a considerably low TCO compared to other options.
And third, Parallels RAS is accompanied by several security features that ensure data protection and regulatory compliance. The way its application, desktop, and data delivery method has been architected, wherein none of the digital assets are stored on the endpoint devices themselves, it minimizes the risk of data loss and malware infection. Add to that other features like TLS, FIPS 140-2 encryption, multi-factor authentication, Kiosk Mode, and others, and MSPs can serve their customers with confidence.
If you are a managed IT service provider looking to streamline your services while keeping TCO low and management simplified, then download your 30-day evaluation period of Parallels RAS.
---
References
Statista | https://www.statista.com/statistics/590884/worldwide-managed-services-market-size/
vXchnge | https://www.vxchnge.com/blog/msp-top-challenges-and-solutions
Datto | https://www.datto.com/news/datto-reveals-top-business-challenges-for-managed-service-providers
HyperGrid | https://hypergrid.com/uncategorized/challenges-managed-service-providers-todays-multi-cloud-market/
MarketWatch | https://www.marketwatch.com/press-release/global-cloud-managed-service-market-2019-in-depth-analysis-and-basic-factors-influenced-by-application-type-advancements-manufacturers-verticals-and-regions-till-2023-2019-01-08
Parallels Managed Service Provider Program | https://www.parallels.com/partners/msp/