Managed IT Services and their challenges | Parallels® RAS
Managed IT Services – the trend!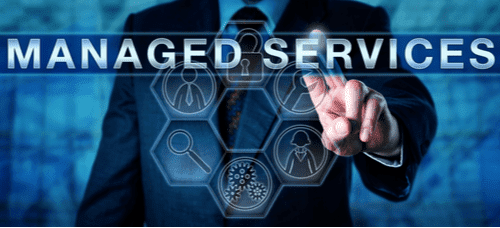 When an organization delegates their IT operations and services to a third-party organization, these outsourced IT services are known as managed IT services. In the aspect of virtualization, the third-party service providers, known as Managed Service Providers (MSP), retain the responsibility for the entirety or portion of the organization's IT services that implement hypervisor-based virtualization solutions. Depending on the Service Level Agreement (SLA), MSP may provide all or some of the services. Also, cloud computing technologies make it feasible for organizations to acquire managed IT services model to reduce their IT operations cost and avoid future technical disruptions.
Why do you need Managed IT services?
By outsourcing managed IT services, organizations can significantly reduce their IT expenditure as opposed to building an in-house IT team. Thanks to cloud computing, managed IT services provide cutting-edge and superior technology offerings, which alleviates the need for small businesses to set up expensive and complex on-premises IT environment. Also, such services are built-in with industry grade best practices, standard regulatory compliances, and security policies. Organizations don't need to hire experts to implement new technology, applications, or services as MSPs are well specialized in handling any technology peculiarity.
Challenges!
There is a need for the Service Providers to quickly manage and deliver different cloud-based virtualization solutions while providing quality and security to the customers- on time and within a budget. The targeted client, in this case, can be of a diversified range which uses Windows, Linux, or MAC. With virtualization, comes the necessary support for different hypervisors too. This support is attainable only when the MSPs can deliver virtualization services from different hypervisors with efficiency in operation and licensing. Also, with the advent of the Bring-Your-Own-Device (BYOD) model, this solution must run seamlessly on a range of mobile devices.
How Parallels® RAS come into play with Managed IT Services?
Parallels® Remote Application Server (RAS) is the go-to product for MSPs to provide managed IT services. The centralized dashboard feature of Parallels® RAS allows service providers to monitor and manage the entire infrastructure, to ease their troubleshooting and provide the corresponding bill for the customers. Parallels® RAS allows publishing of both apps and desktops under a single license at a reasonable price and therefore optimizes the investment for implementing a managed solution. Moreover, Parallels® RAS offers an advanced HTML5 client which lets users access published applications and desktops on any HTML5-compatible device. Regarding security, Parallel ® RAS reduces the risk of data security breaches with features like MFA, data encryption, access filtering, and more. Parallels® RAS integrates with cloud services such as Microsoft Azure and Amazon Web Services, and organizations can configure and deploy Parallels® Remote Application Server (RAS) in less than 30 mins.
Experience your 30-day evaluation period of Parallels RAS and simplify your IT services delivery!
---
References
TechTarget | https://searchitchannel.techtarget.com/definition/managed-IT-service
HCL | https://www.hcltech.com/technology-qa/what-are-managed-it-services
Forbes | https://www.forbes.com/sites/forbestechcouncil/2018/08/16/what-is-a-managed-service-anyway/
Continuum | https://www.continuum.net/resources/mspedia/managed-it-services-overview
ProV | https://www.provintl.com/blog/managed-it-solutions-explained
Parallels | https://www.parallels.com/partners/msp/