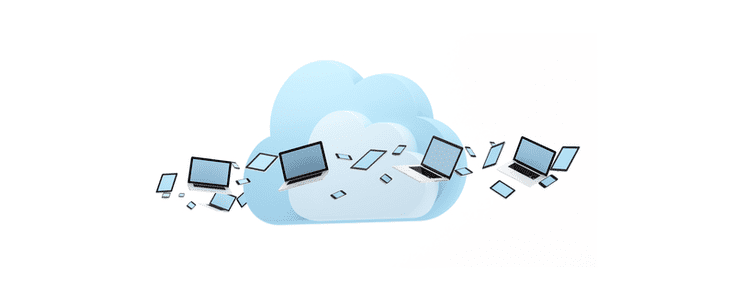 Parallels RAS Utilizes Microsoft Azure VDI
Azure VDI – The open cloud platform Microsoft Azure allows for fast and reliable deployment of virtual desktop infrastructure (VDI), ultimately reducing costs while increasing efficiency. Through Parallels® Remote Application Server (RAS), users can seamlessly and securely access applications, desktops, and data hosted on the Azure cloud from anywhere, anytime.
Azure VDI and the Global VDI Market
Valued at $3.65 billion in 2016, the Global VDI market is expected to have a compound annual growth rate (CAGR) of 16.5% through 2023, when it is forecast to reach $10.15 billion. Microsoft Azure grew 98% in the last quarter of 2017, becoming more powerful than most Software as a Service (SaaS), Platform as a Service (PaaS), and Infrastructure as a Service (IaaS) facilities available today.
The Power of Azure VDI
The concept of VDI is to have a server running an operating system and programs; a virtual image of that server is then accessible through an online network. The benefits of VDI solutions to organizations include centralized desktop management, improved security, and reduced IT overhead. However, this can be both complex and costly—especially when you've chosen the wrong desktop delivery solution. With Microsoft Azure, scaling can be done instantly, reducing capital expenditure. Furthermore, Azure VDI permits employees to access Windows applications quickly and securely, greatly improving productivity.
Benefits of Desktop Virtualization
Utilizing VDI means that you're able to deliver Windows applications on any device, whether it be Windows, Mac®, iOS, or Android. You're also able to scale up or down to meet dynamic business needs by delivering applications from the Azure cloud. Users will be provided with a rich remote user experience (similar to using a local PC), and you'll be able to maintain data compliance by keeping sensitive corporate resources off user devices.
Parallels RAS Makes Azure VDI Work Effectively for You
Parallels RAS provides prebuilt templates for Microsoft Azure VDI deployment, making sure you're using the power of Azure optimally. It ensures that access to applications and desktops on the Azure cloud is simple and secure. Parallels RAS helps you to configure Azure VDI cost-effectively in just 30 minutes, while keeping sensitive data secure.
Parallels RAS allows for quick, simple and affordable VDI deployments. Virtual desktop infrastructure (VDI) offers some benefits to organizations such as improved security, centralized desktop management, and reduced IT workload.
Read more about Parallels RAS & VDI
How to manage Hyper-V and VMware VDI hosts
---
References
The Rise of Microsoft Azure as a VDI Platform | Leostream
Desktop Virtualization | Microsoft
The Pros and Cons of Using Virtual Desktop Infrastructure | PC World
Global Cloud-based VDI Market Expected to Reach 10154 Million by 2023 | PRNewsWire