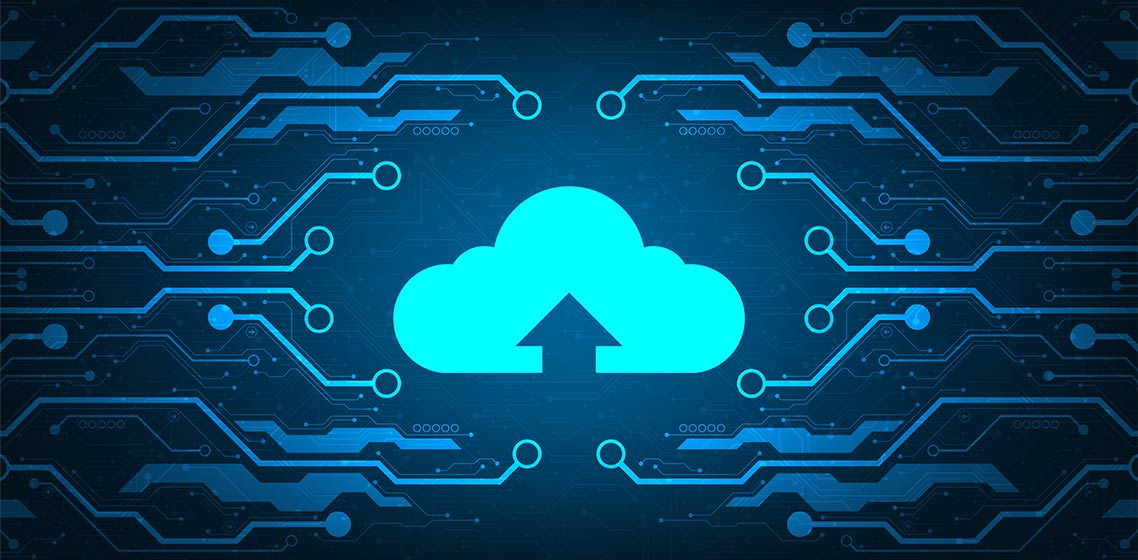 Advances and Advantages of Microsoft Azure Virtual Desktop
Windows Virtual Desktop emerged as one of the success stories of 2020. It quickly became a go-to solution for enterprises that rushed to secure remote working capabilities in the wake of the COVID-19 pandemic. However, in June 2021, Microsoft rebranded Windows Virtual Desktop to Azure Virtual Desktop to solidify its position as a desktop-as-a-service (DaaS) solution.
With this rebranding, Microsoft Azure Virtual Desktop now supports the evolving nature of hybrid working scenarios, allowing enterprises the flexibility to customize and build solutions on a scalable, easy-to-use and high-performance platform.
What's New in Azure Virtual Desktop?
There are various features that Microsoft incorporated into the rebranded Azure Virtual Desktop based on customer feedback. Let's explore each one.
Enhanced support for Azure Active Directory (AD) join
The new Azure Virtual Desktop allows users to join their Azure Virtual Desktop virtual machines (VMs) directly to Azure AD and connect to their workloads from any endpoint with basic credentials. Previously, Windows Virtual Desktop required session host VMs to join an existing on-premises server or a synched AD server.
This integration unlocks many new features such as easier enrollment with Microsoft Endpoint Manager (MEM), single sign-on (SSO) and new security capabilities such as fast identity online version 2 (FIDO2).
Windows 10 multi-session VM support using MEM
Windows 10 Enterprise multi-session is one of the most significant selling points for Azure Virtual Desktop. It allows organizations to host multiple users on the same VM running in the cloud. You can now manage Windows 10 Enterprise multi-session remote desktops via MEM, just as you can manage physical desktops.
Managing virtual desktops via MEM simplifies IT administration and provides a consolidated view of resources across the entire IT infrastructure.
Enhanced onboarding experience from the Azure portal
Previously, spinning new VMs in Windows Virtual Desktop was tedious, especially for organizations that lacked virtual desktop infrastructure (VDI) experts. Even if an organization has VDI experts, administrators could be busy working on other things and unable to take full advantage of Azure Virtual Desktop deployments that optimize their virtualization environments.
The new Azure Virtual Desktop portal has a QuickStart option that you can use to get a basic environment up and running in minutes instead of days, or even weeks, in on-premises VDI environments. The QuickStart feature takes much of the Azure Virtual Desktop deployment complexity away, simplifying and automating the process. This makes the platform more accessible, even to non-expert users.
New pricing models for remote application streaming
Azure Virtual Desktop now allows enterprises to deliver Windows-based applications to their partners and customers via software as a service (SaaS) , providing them seamless access at scale. Previously, enterprises ensured that all their users had the appropriate Windows 10 Enterprise licensing mechanisms before connecting to the remote application.
With the new pricing scheme, independent software vendors (ISVs) now pay a monthly fee for every user that connects to their applications via Azure Virtual Desktop. Besides the monthly, per-user pricing for Azure Virtual Desktop, enterprises also pay for the Azure infrastructure via consumption-based pricing.
What Are Some Azure Virtual Desktop Requirements?
You need a few things in place to get your Azure Virtual Desktop up and running. Below are some components you must set up. They are grouped into licensing frameworks, infrastructure, and user requirements.
Licensing framework
Azure Virtual Desktop supports various OSs, including Windows 7 Enterprise, Windows 10 Enterprise and Windows 10 Enterprise multi-session. Licenses that grant you this access include:
Windows 10 Education A3 or A5.
Windows 10 Enterprise E3 or E5.
Windows 10 Virtual Desktop Access (VDA).
Microsoft 365 E3 or E5 or F3.
Microsoft 365 Business Premium.
Microsoft 365 A3 or A5 or Student Use Benefits.
For Windows Server (2012 R2, 2016 or 2019), users can access desktops and applications provided they have a Microsoft Remote Desktop Services (RDS) Client Access License (CAL) with software assurance (SA).
Infrastructure requirements
Your IT infrastructure must support the following components:
Azure AD. Azure AD is the primary component that users leverage to log in and access Azure Virtual Desktop resources. With an Azure AD-enabled platform, users can access external resources such as Azure portal, Office 365 and other SaaS products. Users can also access internal resources such as intranet-based applications or cloud-based software developed by the organization.
Windows Server AD. The on-premises Windows Server AD must sync with Azure AD for users to access Azure Virtual Desktop resources. IT administrators can configure the platform via an Azure AD Connect that connects identity and access management (IAM) infrastructure, which is on-premises, to Azure AD. Alternatively, they can use Azure AD Domain Services (DS) best suited for hybrid or cloud-based enterprise scenarios.
Azure subscription. For IT administrators to create resources on Azure, they need an Azure subscription. Such a subscription must be parented to the same Azure AD tenant to allow users to connect to Azure resources.
User requirements
Users must fulfill two requirements to connect to Azure Virtual Desktop:
They must belong to the same AD that is linked to the Azure AD.
The user-principal name (UPN) they use to connect to Azure Virtual Desktop must exist in the virtual machine's AD domain.
What Are the Differences between Windows 365 and Azure Virtual Desktop?
Building on the success of Azure Virtual Desktop, Microsoft has now announced the launch of Windows 365—another DaaS solution that organizations can use to deliver cloud PCs to their employees with simplicity and versatility. While both Windows 365 and Azure Virtual Desktop use a similar suite of Microsoft cloud technologies, differences exist between them.
According to Microsoft, Windows 365—which will launch in August 2021—will take the OS to the Azure cloud. This will allow organizations to stream a full Windows experience—applications, data and settings—to personal or corporate endpoints. Microsoft is positioning Windows 365 as a secure platform for delivering cloud PCs to companies that have embraced hybrid working.
Below are notable differences between Windows 365 and Azure Virtual Desktops:
| Feature | Windows 365 | Azure Virtual Desktop |
| --- | --- | --- |
| Technical architecture | Windows 365 has two versions: Enterprise and Business. The Enterprise tier is meant for those organizations that have invested in MEM and are using it to manage their existing physical Windows 10 desktops. The Business version is conceived for small to medium-sized businesses (SMBs) and individuals that want to embrace hybrid working quickly via cloud-based PCs. | Azure Virtual Desktop has two tiers: personal and pooled desktops. With personal desktops, each user gets assigned one VM. Pooled desktops, on the other hand, allow multiple users to share one VM. |
| Azure subscription | Windows 365 is a fully managed service, albeit with some slight differences between Enterprise and Business tiers. While the Business tier is fully managed, the organization has to manage networking aspects in the Enterprise tier. | Azure Virtual Desktop is a customer-managed service. |
| Pricing structure | Windows 365 will use a fixed price (monthly) model. | Azure Virtual Desktop leverages a consumption-based (pay-as-you-go) pricing scheme. |
| User profiles | Windows 365 will leverage local profiles to manage user settings. | Microsoft recommends users leverage FSLogix profile containers, which are optional in personal desktops but mandatory in pooled desktops. |
| IAM | The Enterprise version requires a hybrid AD join and does not support Azure AD domain services. The Business tier, on the other hand, uses Azure AD join only. | Azure Virtual Desktop service requires AD domain services. It supports Windows AD or Azure AD domain services. |
What Is Azure Virtual Desktop Pricing?
When computing the cost of managing Azure Virtual Desktop, you have to consider two primary issues: user access rights and infrastructure costs. With user access rights, you must consider two elements:
Licensing framework. Users must have an eligible license or subscription per user to use Azure Virtual Desktop. These licenses grant users to access Windows 7 Enterprise, Windows 10 Enterprise or Windows 10 Enterprise multi-session VMs, as explained earlier under the section above about Azure Virtual Desktop Requirements.
Per-user access pricing. The per-user access pricing scheme is a new pricing model conceived for enterprises that want to leverage Azure Virtual Desktop to deliver applications to external users. For example, ISVs can use this pricing model to deliver their applications as SaaS solutions to customers.
Besides the user access rights, you also must factor in the Azure infrastructural costs when computing Azure Virtual Desktop pricing. Some of these components include the:
Series of the VMs you are using.
Type of storage that each VM is using (i.e., standard solid-state drive (SSD), premium SSD or standard hard disk drive (HDD)).
OS storage capacity for each VM (i.e., 256 GB, 512 GB or 1 TB).
The average number of users for each virtual CPU (vCPU).
Average RAM capacity for each user.
Additional services such as replication, virtual private networks (VPNs) or backups.
The Range of Cloud Deployment Models Supported by Parallels RAS
Even if your organization is just starting to embrace the cloud or has already realized a cloud-first approach, Parallels® Remote Application Server (RAS) is ready to meet you where you are in the cloud journey. As an all-in-one VDI solution, Parallels RAS simplifies the delivery of desktops and applications in cloud-based environments to heterogeneous endpoints.
You can leverage Parallels RAS to manage your existing on-premises VDI deployment if you wish to have greater control over your IT infrastructure. Also, Parallels RAS can help you transition to public clouds such as Azure infrastructure as a service (IaaS)—if you want to save infrastructure and in-house costs.
You can also transition to hybrid cloud environments with Parallels RAS if you want to achieve business agility. Parallels RAS also partners with various hyper-converged infrastructures (HCIs) such as Nutanix Acropolis and Scale Computing HC3, allowing enterprises to create and deploy VMs on demand quickly.
Most importantly, Parallels RAS integrates with and extends Azure Virtual Desktop capabilities. Parallels RAS and Azure Virtual Desktop enable organizations to unify all virtual workloads from a single pane of glass.
Download the Parallels RAS trial today to test drive its cloud capabilities!