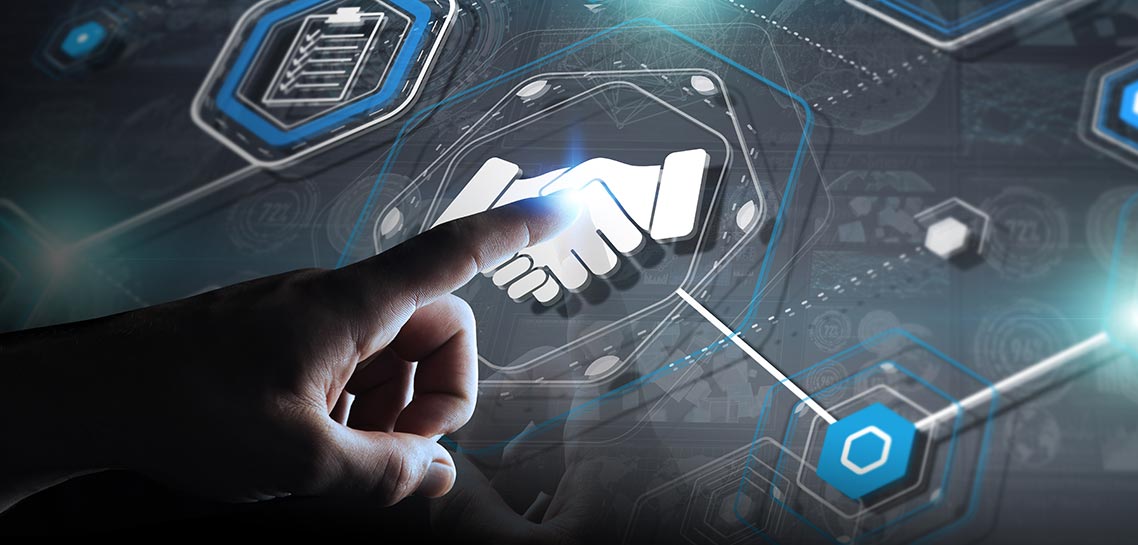 Parallels RAS Partners with OrionVM to Provide a Turnkey DaaS Solution to Managed Service Providers
Parallels®, a global leader in cross-platform solutions, is partnering with OrionVM, a wholesale Infrastructure as a Service (IaaS) cloud provider. In this partnership, OrionVM will bundle Parallels Remote Application Server (RAS), a complete virtual desktop infrastructure (VDI) solution, into its next-generation IaaS cloud.
The collaboration will allow Managed Service Providers (MSPs) to quickly deploy turnkey Desktop as a Service (DaaS) environments that create unique competitive advantages for their partners.
The Growing Need for DaaS Solutions
As working from home becomes the new norm, the demand for desktop virtualization technologies, such as VDI and DaaS, is on the rise. These technologies are a better alternative to traditional IT infrastructure in terms of scalability, ease of management, and data security.
With the increasing pervasiveness of cloud-first technologies, DaaS is edging out VDI quickly as the go-to technology for delivering virtual desktops and applications. DaaS is a great boon for organizations with limited IT staff since it relieves administrators from operating VDI deployments.
Gartner projects the worldwide DaaS market size to grow by a staggering 95% in 2020, with estimated revenue growth of $1.2 billion, up from $616 million in 2019. Fueling this growth are organizations looking for more cost-effective virtualized deployments to support their remote workers.
According to Sid Nag, research vice president at Gartner, DaaS responded aptly to cater for increased demands for organizations' preference for an elastic, pay-as-you-go subscription VDI model. Verified Market Research expects the DaaS market to grow at a compound annual growth rate (CAGR) of 18.7% to reach $11.06 billion, with MarketWatch predicting the DaaS market to reach $66.2 billion by 2022.
The transition to DaaS has significant implications for MSPs. First, most services revolve around endpoints that reside in on-premises IT environments. When desktops and applications shift to the cloud, MSPs must figure out the best way to deliver these services safely to their customers. Instead of just focusing on virtual desktop delivery, DaaS providers must also find ways to provide end users with an inclusive digital workspace experience.
Second, many end users still expect to get the level of support and personal engagement they are used to with traditional IT infrastructure or VDI environments. It's up to each DaaS provider to decide which IaaS vendor can provide the necessary cloud computing capabilities like scalability, security and cost-reduction.
OrionVM Fits into the DaaS Market
OrionVM is a wholesale, fully managed and enterprise-grade IaaS provider. OrionVM provides a range of IaaS services, including compute, networking and storage, on a wholesale basis. MSPs can leverage these services to provision and scale their DaaS cloud solutions to their customers rapidly.
MSPs can rebrand OrionVM's leased infrastructure and deploy virtual machines (VMs) using the pay-as-you-go subscription model for their customers. OrionVM already hosts many MSPs that serve multiple industries, including Fortune 500 companies, with proven success. The company is headquartered in Sydney, Australia. It has set up two other offices in the US, including a headquarters in San Francisco, CA.
For DaaS providers, OrionVM's value proposition is compelling for various reasons:
It delivers a high-performance cloud infrastructure. OrionVM's technical vision leverages cloud 2.0 infrastructure to empower applications and workflows rather than just orchestrating resources dynamically. Any DaaS provider can easily launch high-performing, enterprise-grade cloud services faster and with confidence.
It offers lower-cost DaaS solutions. OrionVM provides an all-in-one infrastructure with pay-as-you-go pricing. This reduces hardware costs while lowering the overall OPEX costs.
It allows the development of customized products. OrionVM supports the deployment of highly customized cloud solutions by MSPs. Its white-labeling capabilities allow DaaS providers to differentiate their products with competitive advantages.
It provides enhanced security. Security concerns and regulatory requirements are major bottlenecks for major DaaS providers. To address these issues, OrionVM hosts its datacenters within secure tier-3 data centers spread across the globe and having many certifications, including System and Organization Controls (SOC) 1 Type II, SOC 2 Type II, National Institute of Standards and Technology (NIST) 800-53, Federal Information Security Modernization Act (FISMA), International Organization for Standardization (ISO) 27001, and Payment Card Industry Data Security Standard (PCI DSS).
Parallels RAS and OrionVM Simplify DaaS Deployments
Parallels RAS is a turnkey virtualization solution that helps organizations deliver virtual desktops and applications to their employees. With Parallels RAS, organizations can provide desktop virtualization to any device—including any HTML5-compliant browser—anytime, anywhere, with a rich, native experience.
IT administrators can publish desktops and applications within minutes and manage remote desktop session host (RDSH) and VDI-hosted sessions from a single pane of glass. Parallels RAS achieves security by centralizing the distribution of organizations' data. MSPs can leverage Parallels RAS enterprise-grade security features like multi-factor authentication (MFA), advanced encryption protocols, and filtering rules to provide secure DaaS solutions to their customers.
Additionally, Parallels RAS offers high availability load balancing (HALB) to ensure the seamless distribution of RDS and VDI connections between multiple gateways.
The partnership between Parallels RAS and OrionVM is timely, coming against a background of increased demand for DaaS solutions. Parallels RAS blends seamlessly with OrionVM, allowing customers to manage VDI deployments from a single pane of glass.
In addition to offering a turnkey approach to desktop virtualization, Parallels RAS, combined with OrionVM, can scale to meet the demands of a growing organization with ease. Most importantly, the partnership between Parallels RAS and OrionVM further enhances data security, allowing MSPs to provide foolproof DaaS solutions to their clients.
Learn more about the many benefits of OrionVM and Parallels RAS.