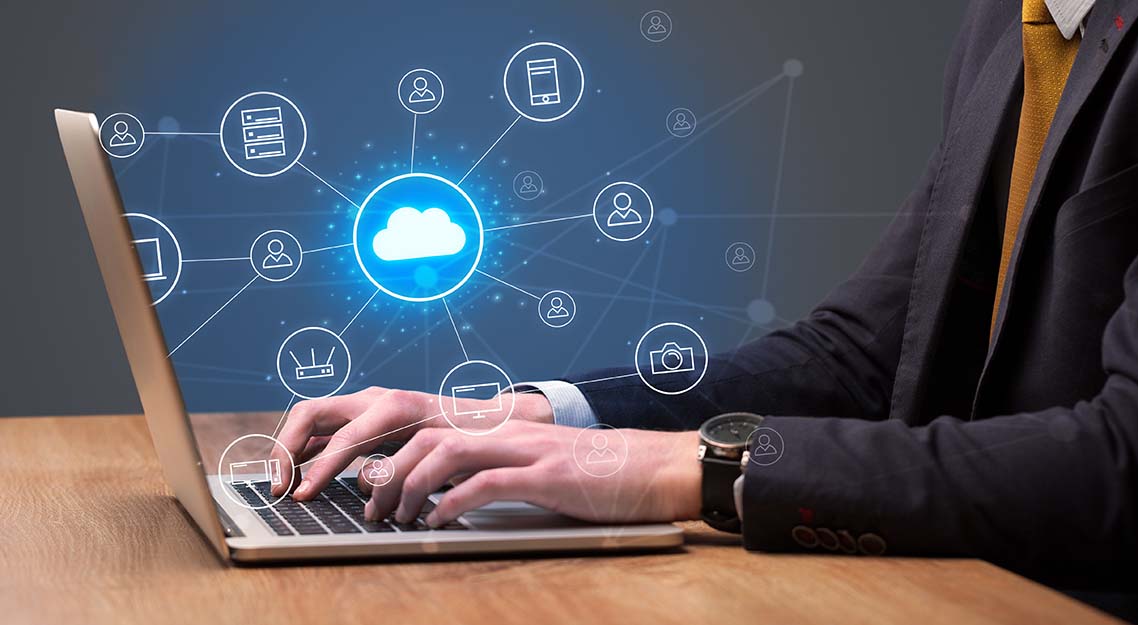 Here Is All You Need to Know about VDI Cloud Services
Virtual desktop infrastructure (VDI) cloud services, or the Desktop as a Service (DaaS) in cloud computing, and cloud network services are giving businesses the means to deliver applications and data to end users regardless of those users' locations and where those applications and data reside.
In this post, we'll be looking at why companies make use of VDI cloud services and cloud network services, and the benefits and use cases of VDI cloud services. We'll also help you discover an ideal VDI solution with Parallels® RAS.
Why Use VDI Cloud Services?
Also known as Desktop as a Service (DaaS), a VDI cloud service is a cloud-based service that allows you to enjoy the benefits of VDI, which would typically include:
Providing anytime, anywhere access to virtual applications and desktops on any device.
Supporting centralized management, security, and maintenance of virtual applications and desktops.
Reducing administrative overhead associated with managing traditional desktops (e.g., installing applications, patching or updating the operating system).
Extending the lifespan of physical endpoint devices, since virtual applications and desktops have very minimal system requirements.
More importantly, VDI cloud services can provide these benefits without the challenges associated with traditional VDI. When you deal with traditional VDI, you must:
Purchase not only the VDI solution but also the underlying physical IT infrastructure (physical servers, networking, routers, etc.) as well as the hypervisors.
Deploy, manage, and maintain the VDI solution, physical IT infrastructure, and hypervisors.
Spend on other essential datacenter features such as cooling, backup power, floor space, etc.
Hire VDI specialists to assist in deploying, managing, and supporting the VDI solution.
Handle software and hardware updates/upgrades.
For small businesses, the challenges associated with a self-managed VDI solution can be pretty daunting and sometimes even insurmountable. Not only do many small businesses lack the financial resources for the requisite physical IT infrastructure, but most of them also don't have the in-house talent to administer the VDI environment. While they can always hire managed services providers or third-party VDI specialists, these options can also be expensive.
While there are certainly a few VDI solutions that have a low total cost of ownership (TCO) and an easy-to-manage architecture (making them suitable for both small- to medium-sized businesses and large enterprises), these solutions are the exceptions rather than the rule. We'll talk about one of these exceptional solutions later in this article, so stay tuned for that.
Why Use Cloud Network Services?
Cloud network services help businesses acquire agility, speed, and scalability through a global, software-driven network that's independent of the underlying physical infrastructure. Through it, businesses can deliver applications and data regardless of where they are hosted—in your on-premises datacenter or in a public cloud.
Like all things cloud, a network cloud provides scalability, lower costs, easy access from anywhere, and minimal to zero maintenance. This can be a game changer for businesses that can hardly compete with much larger competitors.
What Are the Benefits of VDI Cloud Services?
VDI has several benefits. But since VDI cloud services are hosted in the cloud, they also inherit the benefits of cloud computing. For VDI cloud services hosted in a public cloud such as Amazon Web Services (AWS), Azure, or Google Cloud, those benefits include:
Superior scalability. You can scale up and down your VDI environment with ease as the need arises.
Flexible payment. Like other cloud-based services, VDI cloud services are typically billed monthly or annually, on a subscription- or consumption-based model.
Zero upfront costs. For public cloud-hosted VDI services, you don't have to purchase the underlying physical infrastructure, hypervisors, or even the VDI solution.
Global reach. Public clouds in particular have multiple datacenters scattered around the globe. This gives you the option to deploy your VDI environment as close to your workforce as possible to avoid latency issues, which results in slow response times.
Better business continuity/disaster recovery (BC/DR) capabilities. Public cloud-hosted VDI services normally have built-in features that simplify BC/DR initiatives. For one, it's much easier to replicate virtual machines than physical servers.
The zero upfront costs and flexible payment schemes can be particularly attractive for small businesses that can't afford the high capital expenditure (CAPEX) of traditional VDI solutions. These benefits can level the playing field for small businesses, and they can now take advantage of the capabilities of VDI that normally only large enterprises enjoy.
Moreover, since businesses no longer need to procure, configure, and deploy the underlying infrastructure, they can start delivering virtual applications and desktops much faster. What might take weeks to accomplish in traditional VDI can be done in just a few hours with a VDI cloud service.
What Are the Use Cases for VDI Cloud Services?
While most businesses can benefit from using VDI cloud services, there are certain use cases that can benefit substantially from this kind of solution. Here are some of them.
Hybrid and Remote Work
A VDI cloud service's ability to deliver virtual applications and desktops anytime, anywhere, and on any device makes it useful for hybrid and remote work environments. As long as they have internet connectivity, remote workers can access their virtual desktops and applications easily from any device—even someone else's. It doesn't matter if they're using a desktop, laptop, tablet, or phone, their virtual desktops and applications can be loaded on that device.
Call Center Operations
The minimal system/hardware requirements of virtual applications and desktops make them suitable for thin clients, which are commonly used in call centers and certain business process outsourcing (BPO) establishments. Call center operations, which typically use the same desktop setup for all call center agents, are also suitable for the qualities of non-persistent VDI.
BYOD
One of the biggest challenges faced by IT administrators in bring your own device (BYOD) environments is having to deal with the high level of heterogeneity. BYOD environments usually involve a wide range of devices with different platforms (Windows, macOS, iOS, Android, etc.). Installing, configuring, and maintaining applications on these devices, with their individual nuances, can be very difficult. It gets even more challenging if you have to install a line-of-business (LOB) application that runs only on one platform (usually Windows). With VDI cloud services, these problems are nonexistent. You can install and configure all your applications in the cloud and deliver them to any device regardless of platform.
Data Security
Applications and data delivered via VDI cloud services aren't stored in the endpoint device. Rather, they're hosted in the cloud. That means, even if that endpoint device is stolen or lost, your data and applications can be perfectly safe.
Green IT
Virtual desktops and applications delivered via VDI cloud services have very minimal system requirements. In fact, you can repurpose aging endpoint devices and deliver VDI applications and desktops to them. This will enable you to lengthen hardware lifecycles and slow down the accumulation of e-waste.
Parallels RAS: The Ideal VDI Solution for Your Business
As mentioned earlier, there are a few VDI solutions with low TCO and easy-to-manage architecture. One of them is Parallels RAS. Parallels RAS has all the capabilities of VDI (it is after all a VDI solution). But in addition, it also integrates with Azure Virtual Desktop, Microsoft's own VDI cloud service. Not only that, but Parallels RAS can also be deployed easily in all major public clouds, including AWS, Azure, and Google Cloud.
This has huge implications for businesses who wish to take advantage of the benefits of VDI and public clouds. Let's talk about the characteristics we mentioned in the previous paragraph in more detail.
Easy-to-Manage Architecture and Low TCO
Unlike most VDI solutions, Parallels RAS is built on a simplified architecture that makes installation, deployment, configuration, maintenance, and overall management much easier. This means that if you use Parallels RAS, you don't have to hire expensive VDI specialists. Even your junior IT administrators can take charge of all these tasks for you. Also, compared to other VDI solutions, Parallels RAS requires less hardware and other resources. All these combined results in a reduction in TCO.
Azure Virtual Desktop Integration
Parallels RAS integrates readily with Azure Virtual Desktop. Azure Virtual Desktop is Microsoft's DaaS, offering delivered via the Azure Cloud. In other words, using just one solution (Parallels RAS), you can deliver both VDI and DaaS applications and desktops to all your end users.
Public Cloud Deployments
Parallels RAS supports public cloud deployments readily. So, if what you're looking for in a VDI cloud solution are scalability, flexible payment schemes, zero upfront costs, a global reach, and better BC/DR capabilities, you can still get them if you deploy Parallels RAS in a public cloud.
Discover a VDI solution with VDI cloud services capabilities.