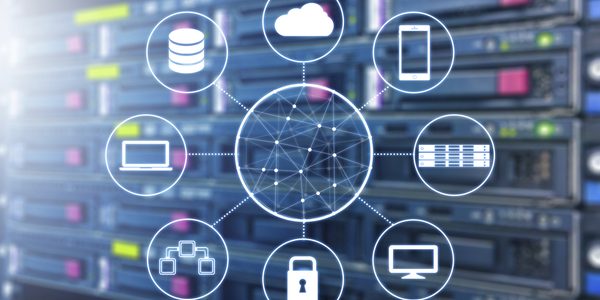 VDI Environment | What Is It and How Can It Help My Business?
Nowadays, one of the biggest challenges that IT departments face is to centralize different IT solutions in a new technological model. IaaS (Infrastructure as a Service), desktop and application virtualization, private and public clouds and virtual desktop infrastructure (VDI) are words and phrases that we often hear. VDI is one of the technologies on the rise as organizations look for secure remote working solutions. 
This post gives a brief introduction to a VDI environment, explaining what it is, in what scenarios it could be used, and how it may contribute to your company.
Introduction to VDI Environments
The purpose of a VDI environment is to execute and distribute virtual desktops and applications from a centralized infrastructure—in one or many data centers—which can be either on-premises or in a cloud system. In a typical VDI setup, you will have a central server called a hypervisor, or a farm of servers on which the virtualization software runs, where virtual machines are created for users. 
What Is the Difference between Persistent and Non-Persistent VDI?
There are two types of VDIs. Each one has its own benefits and disadvantages in corporate IT environments.
Persistent VDI
Users are assigned their own virtual desktops, much like a traditional physical desktop. Each user can customize their desktop according to their requirements. When they log off, the next time they log on, the desktop will appear in the same exact way they left it, since their desktops are saved in between sessions. It is ideal for organizations with employees that require customized desktops due to their work roles.
Non-persistent VDI
Users are assigned to generic desktops that do not allow saving in between sessions. When a user logs on, the desktop is bare, free from any changes performed by previous workers. It is ideal for shift employees.
Advantages and Benefits of a VDI Environment
A VDI environment has multiple benefits, some of which are mentioned below:
VDI Benefits for Organizations
Simplified and Centralized Management
VDIs replace PCs, making deployment, management, maintenance and replacement of devices in the network simplified and centralized, rather than being handled individually at each endpoint.
Flexibility
VDIs allow updates, upgrades, installation, and patching without under intervention. It allows easy virtual creation of desktops and swift deployment. Virtual desktops can be up and running in no time, and this flexibility offers huge benefits to IT staff.
Accessibility
With VDIs, people can work from any device and use and reach software that would normally not have been available to them. It improves the accessibility of endpoints and applications that would otherwise be difficult to use remotely.
Workforce Mobility
With the remote workforce concept gaining traction, an organization that offers workforce mobility is surely set to win hearts. VDI offers workforce mobility and gives employees the flexibility to use their own devices from any desired location.
Improved Productivity
Since management is centralized, system failures are reduced, and upgrades can be done remotely. Employees can focus on productivity, enhancing overall organizational productivity.
Better Collaboration
VDIs facilitate better collaboration by allowing different employees within the organization to access a centralized database of records from any place at any time from any device.
Stability and Connectivity
VDIs directly control the stability and connectivity of your network, owing to backup and recovery policies and universal accessibility.
VDI Benefits Related to Time and Cost
Cost Efficiency
VDIs lowers costs because it saves effort, energy, time and improves productivity. Apart from that, since VDIs allow any endpoint device to be used as a workstation, organizations do not have to focus on initial investment costs.
Smaller Bandwidth
VDIs use a smaller amount of bandwidth since it hosts all information that would reside on a user's computer, on a central server.
Resource Savings
IT professionals do not need to physically be on-site for installation, maintenance or troubleshooting of workstations. VDI solutions free up time and increase efficiency by saving resources.
Power Savings
Thin client work sessions consume less power than a desktop computer, thus supporting green initiatives to save power. VDIs reduce the carbon footprint in the world.
Image Utilization
The same image can be used for multiple desktops, reducing organizational and support costs.
Simplified OS migration
VDIs simplify OS migrations immensely, allowing images to be deployed and projected from a central location to all selected desktops.
VDI Benefits for Users
Enhanced User Experience
VDIs benefit user experience in multiple ways. For one, it gives users the flexibility to use any device of their choice. Additionally, standard PC users can easily adapt to VDIs because apart from login differentiations, the user experience is consistent and similar to normal desktop solutions.
Better Graphics
VDIs are now introducing features like graphics acceleration into the market, improving the image quality for both text and graphics. They offer better graphics support now than they did before.
Improved End-User Support
When management and troubleshooting are centralized as with VDI, the support for end-users becomes better automatically. If a device stops working, users can simply use another device to continue their work, and the faulty device can be handled and accessed and fixed from a remote location with ease.
VDI Benefits for Security
Centralized, better security
VDIs are well equipped with centralized security features. Data is located centrally, eliminating unauthorized access. Since data is centralized, there is no need to be concerned about the data held by individual endpoints. Additionally, VDI solutions deploy mechanisms like encryption and role-based access to ensure safety from the prying eyes of malicious personnel.
Instant Backup and Recovery
VDIs also provision instant backup and recovery capabilities. It is normal for organizations to run mission-critical systems in two separate VDIs in separate data centers, so there is always a backup VDI in cases when one goes down.
Guaranteed Data Ownership
VDIs also guarantee data ownership as the resources installed in the datacenter (storage, networking, backup, security, and disaster recovery services) ensures that your data hosted on the cloud is safe and accessible. Your organization owns the data and does not have to depend on a third party for the above-mentioned resources.
Parallels RAS: A First-Rate VDI Environment
Parallels® Remote Application Server (RAS) is an all-in-one VDI solution that enables you to centralize your IT infrastructure and leverage different hypervisors to automate and reduce the overhead costs of desktop management. Parallels RAS allows for quick, simple, and affordable VDI deployments. 
With Parallels RAS, you can deploy the number of desktops your company needs in a fast and flexible way. Desktops can be parameterized depending on your company's necessities, thanks to features like linked clones and RASprep. 
Linked clones enable you to generate different user desktops based on one unique master image. This implies a storage cost reduction (all the users share the master image) and simplifies administrative tasks such as the deployment of software and operating system updates.
RASprep is an exclusive Parallels tool that makes desktop deployment easier for IT administrators, using clones yet personalizing the computer names and adding them to an Active Directory domain.
If you have decided to take a step toward a centralized desktop solution, Parallels RAS offers you a flexible and straightforward solution. It allows your desktop farm to always be readily available and updated thanks to technologies like RASprep and linked clones. 
Download the Parallels RAS trial today. 
---
Reference