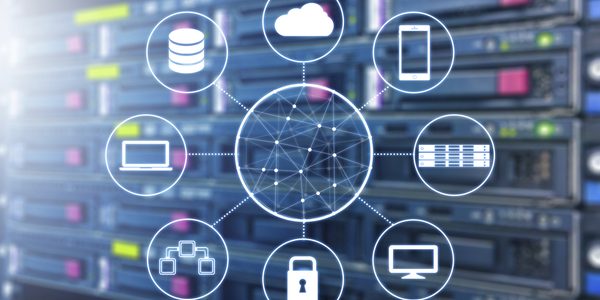 VDI Environment | What Is It and How Can It Help My Business?
What Is a VDI Environment and How Can It Help My Business?
VDI Environment – Nowadays, the biggest challenge that IT departments of many organizations face is to centralize all the different IT solutions in a new technological model. IaaS (Infrastructure as a Service), desktop and application virtualization, private and public clouds, and virtual desktop infrastructure (VDI) are words and phrases that we often hear. 
This post gives a brief introduction to a VDI environment, explaining what it is, in which scenarios it could be used, and how it could contribute to your company concerning other alternatives. 
Introduction to VDI Environments
The purpose of a VDI environment is to execute and distribute virtual desktops from a centralized infrastructure—in one or many data centers—which can be either on-premises or in a cloud system. In a typical VDI setup, you will have a central server called a hypervisor, or a farm of servers on which the virtualization software runs, where virtual machines are created for users. 
Advantages and Benefits of a VDI Environment
The benefits of using VDI are multifold, with the most significant being: 
It allows users to work as if they were connected to your company's local network from anywhere, anytime, and practically from any device with an Internet connection.

 

It enables you to centralize the device maintenance. Update your devices, operating systems, and applications in a fast and easy way, without having to go on-site to your physical facilities or having to transfer big data throughout the network.

 

Desktop horizontal scaling (expansion as well as reduction) is quick and straightforward, allowing you to adapt to your company's needs in every moment. This also enables optimal exploitation of the physical resources and avoids extra energy costs of unused items.

 

It's more secure. Choose who does each task at every moment, prevent or provide workstation personalization, or guarantee a new corporate image in each user logon.

 
The VDI Environment in Parallels RAS
Parallels® Remote Application Server (RAS) has a VDI solution that allows you to manage several different hypervisors to centralize, automate, and reduce the overhead costs of desktop management.  
With Parallels RAS, you will be able to deploy the number of desktops your company needs in a fast and flexible way. Desktops can be parameterized depending on your company's necessities, thanks to features like linked clones and RASprep. 
Linked clones allow you to generate different user desktops based on one unique master image. This implies a storage cost reduction (all the users share the master image) and simplifies administrative tasks such as the deployment of software and operating system updates.

 

RASprep is an exclusive Parallels tool that makes desktop deployment easier for IT administrators, using clones yet personalizing the computer names and adding them to an Active Directory domain.

 
Take Advantage of a VDI Environment
If you have decided to take a step toward a centralized desktop solution, Parallels RAS offers you a flexible and straightforward solution. It allows your desktop farm to always be readily available and updated thanks to technologies like RASprep and linked clones. 
Try a free 30-day trial of Parallels RAS today.  
Parallels RAS allows for quick, simple, and affordable VDI deployments. Virtual desktop infrastructure (VDI) offers some benefits to organizations such as improved security, centralized desktop management, and reduced IT workload.
Read more about Parallels RAS & VDI
How to manage Hyper-V and VMware VDI hosts
---
References
searchvirtualdesktop.techtarget.com/definition/virtual-desktop-infrastructure-VDI 
en.wikipedia.org/wiki/Desktop_virtualization 
blog.cdw.com/cloud-computing/five-key-benefits-of-virtual-desktop-infrastructure-vdi 
pcworld.com/article/252314/the_pros_and_cons_of_using_virtual_desktop_infrastructure.html