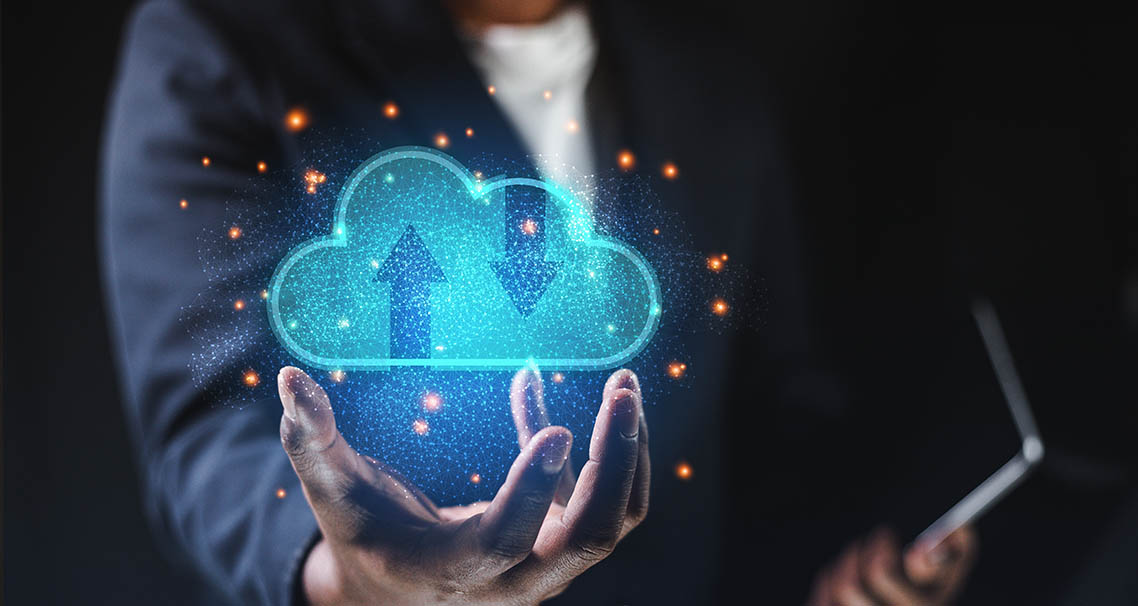 VDI for Business: Discover Its Benefits
Driven by its reputation for increasing business agility, collaboration, and productivity, Virtual Desktop Infrastructure (VDI) is now a popular go-to solution in today's highly unpredictable business environment. At the same time, organizations also see its potential for carbon footprint reduction. How is that possible? We examine these points and more in this post.
What Is VDI?
VDI is a virtualization-based solution that eliminates the need to install software applications on PCs, laptops, phones, tablets, thin clients, and other endpoint devices. Instead, it brings all that software to a central location such as an on-premises datacenter or public cloud and then makes it accessible to users through a local area network (LAN), wide area network (WAN), or the internet.
When a user interfaces with a VDI-delivered software application or desktop through a device, the visual representation of the interface may change on-screen in real-time, but all processing and storage are carried out at the central location. Because those applications/desktops no longer have to be installed on the endpoint device, they can run on it regardless of what platform/OS that device is powered by.
What Are the Benefits of VDI for Your Business?
The capabilities of VDI also provide the following
Increased flexibility: VDI-delivered applications and desktops can be accessed from any home or office PC or laptop—whether Windows, Mac, or Linux—as long as the VDI solution has a client for the given platform or if the solution and the device support HTML5 browsers. This enables users to work on-site or remotely anytime.
Expanded mobility: VDI-delivered applications and desktops can even be accessed from iOS and Android mobile devices, giving users superior mobility and the means to work from just about anywhere.
Easier collaboration: Since files are already stored in a centralized location, users can share files and perform collaborative work on them easily. And since files no longer have to be uploaded or downloaded, this architecture can be particularly beneficial to teams that work with extremely large files.
Enhanced security: Aside from mitigating the risk of data loss in endpoint devices by moving the data to a centralized location, that centralized nature of VDI also makes it easy for IT staff to harden/secure virtual applications and desktops. Security controls are applied in one place instead of on each individual device.
Easier management: Similarly, that centralized nature also makes it relatively easier for IT staff to install, configure, and provision applications and desktops as well as apply patches and other changes to them. Moreover, IT staff no longer have to worry about compatibility issues when running applications on different devices.
Cost savings: As you simplify endpoint device management, you in turn also lower administrative costs associated with it. In addition, the low resource requirements of VDI desktops at the endpoint device enable businesses to procure cheaper devices as well as extend the lifespan of currently owned aging devices.
Faster migrations: In the past, any type of migration that required users to transfer to another workstation, whether that workstation was in another room, building, or city, usually resulted in lengthy downtimes as users had to wait until IT finished installing applications and setting up the new devices. With VDI, a migration entails simply booting up the new device and then connecting and logging into the VDI environment.
Enhanced performance: Since their processing is done on the server-side, VDI desktops aren't limited by resource constraints on the endpoint device. That means power users can work on a CAD application or other resource-intensive application even on non-high-performance devices, provided of course the virtual machine they're connecting to is specced appropriately (e.g., multi-core CPU, high RAM, GPU-powered).
Higher scalability: VDI solutions support cloning, which basically enables you to create templates or golden images of virtual desktops (in the form of virtual machines) and then generate multiple copies or clones from them automatically.
Carbon footprint reduction: Since VDI desktops can work on low-specced endpoint devices, the amount of energy each device consumes is reduced substantially. Moreover, since VDI extends the lifespans of endpoint devices, it slows down e-waste buildup.
What Are Some Uses Cases in VDI for Business?
Because VDI can run on any device, is highly secure, and requires little management, it is well suited for the following use cases:
Task workers: Employees whose roles revolve around repetitive tasks on a PC and who use only a handful of applications (e.g., call-center agents) can be served easily by regular VDI environments.
Knowledge workers: Even employees such as accountants and virtual assistants, whose tasks require slightly higher computing resources than task workers, can likewise be served by regular VDI environments.
Power users: Employees that use applications requiring much higher computing resources (e.g., video editing software or CAD) are more suited for high-performing, GPU-powered VDI desktops.
Kiosk users: Kiosks are locked-down computers with very minimal resources that are set up for public use (e.g., in hospitals or airport terminals). They are suitable for the low resource requirements of VDI desktops.
Bring your own device (BYOD) users: Users who participate in BYOD programs can benefit from the platform-independent characteristics of VDI applications and desktops.
Users with security-sensitive roles: Since applications and data aren't stored on endpoint devices, VDI is suited for users who need to comply with stringent data security/privacy policies.
Users working in regulated industries: The highly secure nature of VDI environments makes them suitable for organizations mandated by data privacy/security laws and regulations.
VDI or RDS: Which Is Better for Your Business?
Today, many people use "VDI" as a catch-all term that includes both Virtual Desktop Infrastructure (VDI) and Remote Desktop Service (RDS). While it's true that both technologies enable organizations to host and manage applications and data in a centralized location and then deliver them remotely to endpoint devices, they have some key differences that you need to consider when choosing the right solution for your business.
First off, RDS is a Windows Server-based solution. VDI, on the other hand, can use both Windows Server (the server OS) and Windows (the desktop OS). Since Windows versions such as Windows 7, Windows 10, and Windows 11 are designed to run on desktops, they have certain functionality as well as applications like Cortana, Microsoft Store, and Edge that aren't present on Windows Server by default. Thus, if you're going to deliver virtual desktops using RDS, you need to remember that users won't have access to those applications.
Secondly, to use RDS for delivering virtual desktops, you deploy Windows Server and then run multiple session-based virtual desktops off of it. In other words, those virtual desktops share the same resources. On the other hand, with VDI, each virtual desktop has its own dedicated VM, each running a separate instance of Windows and using a separate set of resources.
Last but not least, since each VDI desktop runs on its own separate VM and OS, but RDS desktops share the same Windows Server instance, VDI offers better isolation—a key requirement for high-security use cases.
If your priority is cost efficiency, RDS is the better choice. But if you want more functionality, stronger security, and the ability to deliver high-performance virtual desktops, VDI is better. Take those into consideration for your specific use case. Now, if you're in a situation where you need both, you might want to try Parallels® Remote Application Server (RAS).
Parallels RAS: A Unified VDI Delivery Solution
Parallels RAS is an all-in-one VDI solution that supports both Remote Desktop Service Host (RDSH), the specific RDS component responsible for hosting session-based desktops, and VDI. This means you can experience both the cost-efficiency of RDS and the security and performance of VDI in one solution.
In addition to having the inherent carbon-reduction capabilities of VDI, Parallels RAS also supports public cloud and hyperconverged infrastructure (HCI) deployments—two deployment strategies that can reduce your carbon footprint significantly.
Large public cloud providers such as Azure, Amazon Web Services (AWS), and Google Cloud Platform (GCP) are very aggressive in adopting green cloud computing and are even purchasing an ever-growing amount of renewable energy. Currently, they purchase a large part of their energy from power suppliers that operate renewable energy sources such as wind and solar farms, with the intention of getting 100% of their energy from renewable sources in the near future.
Experience the productivity, flexibility, and eco-friendly benefits of VDI firsthand!