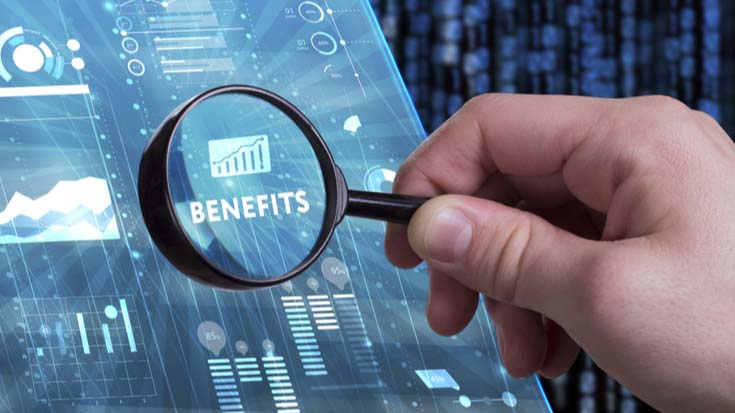 Virtualization Benefits for the organizations | Parallels Insights!
Virtualization is continuously evolving. A concept that was developed in the late 1960s to optimize mainframe computer resources is now revolutionizing the computing world. The numerous virtualization benefits offered by the server virtualization technology make it an inevitable choice for businesses of all sizes. In today's highly competitive world, businesses cannot ignore the power of virtual server infrastructure and remote desktop protocols.
What Is Virtualization All About?
Virtualization is the process of mapping virtual resources of a server with that of a host machine. A virtualization server or a hypervisor creates virtual machines to extend the capacity of each resource. By creating virtual desktops, administrators can leverage available resources and run multiple applications or operating systems on a single machine.
What Virtualization Benefits are there for Businesses?
Virtualization concepts have revolutionized the computing technology space. It has something to offer to every industry, regardless of size and type, and can address a lot of current challenges. Below are the top benefits of virtual desktop infrastructure (VDI).
Infrastructure Optimization through Virtualization benefits
Virtualization allows you to run multiple operating systems—such as Windows, Linux, or Mac®—on a single machine. It leverages each resource to an optimal level. By using a single machine to run different applications, businesses can save money on capital expenditure as well as operating expenses. In addition to operating systems, you can run multiple applications on a single machine, and printers and scanners can be made available to heterogeneous networks. For instance, the Parallels Client makes Windows applications and desktops available to Windows, Linux, Mac, iOS, Android, Google Chromebook™, and any HTML5 web browser. This is the real power of virtualization technology. By choosing an efficient hypervisor like Parallels® Remote Application Server (RAS), you can simplify complex technologies to deliver highly scalable solutions.
Introduce Agility into Business Processes
Another striking advantage of VDI is the introduction of infrastructure agility into business processes. VDI enables you to deploy Windows applications and desktops, and dynamically update them instantly. Imagine a development team working on a project; if the client suggests a different platform, administrators need to install related software on every machine. With a VDI environment, you get the luxury of installing applications on multiple machines instantly. By integrating business processes, you can create highly intuitive and time-efficient solutions.
Create Mobile Solutions
Virtual servers seamlessly deliver applications and virtual desktops to any computer or mobile device. The increasing trend of "bring your own device" (BYOD) requires businesses to find practical solutions to manage additional devices within the network. By using remote desktop technology, you can provide access to any device. At the same time, network security is maintained at the highest level. Using Parallels RAS, you can deliver applications to mobile devices based on the user, client device name, client device operating system, IP address or MAC address, and the Parallels RAS Secure Client Gateway used.
Secure and Reliable Infrastructure
Network security is aa critical asset for every organization. A VDI environment allows businesses to use cutting-edge technologies to secure networks from online threats, intrusions, and data crashes. Higher levels of security measures are incorporated to create a secure and reliable infrastructure. Installing updates, security patches, and implementing disaster recovery methods becomes easy. Hot swapping is also done conveniently.
Eco-Friendly Ambiance
With a virtualized environment, resources are fully leveraged. The migration of physical servers to virtual servers reduces the hassle of managing the physical infrastructure of your datacenter. Fewer servers, racks, and cooling equipment save office space and reduce maintenance costs. In addition, there is a bit of an environmentally friendly aspect, too. By using less equipment, your company goes green.
Parallels is a global leader in virtual desktop and application delivery, remote access, and corporate mobility. Thousands of enterprises worldwide trust in the reliability and scalability of Parallels products. Parallels offer a range of products to leap to cloud computing simple and affordable. Parallels RAS is an award-winning virtualization product that helps you achieve a seamless application delivery and virtual desktop infrastructure.
Download your 30-day trial of Parallels RAS  today and experience the benefits of virtualization in your organization!
---
References
The Balance Careers | https://www.thebalancecareers.com/server-virtualization-a-definition-2071939
NH Learning Solutions | https://blog.nhlearningsolutions.com/blog/top-5-ways-businesses-benefit-from-server-virtualization
Virtualization Benefits | https://www.thrivenetworks.com/blog/benefits-of-virtualization/
TechRepublic | https://www.techrepublic.com/blog/10-things/10-benefits-of-virtualization-in-the-data-center/
Application and Desktop Delivery | https://www.parallels.com/products/ras/capabilities/application-desktop-delivery/