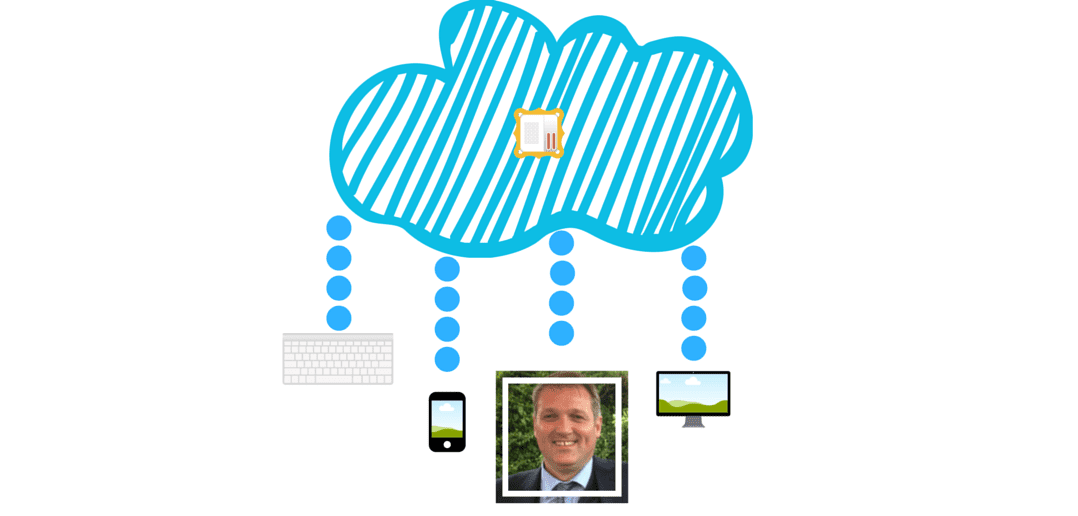 Parallels adds new resources for UK channel partners
UK Channel Partners
With nearly 20 years of experience in the IT industry, Steve Wilson is a seasoned veteran in the IT world. Recently, Steven has taken his talents to Parallels, where he will be joining the UK team to reinforce and boost the channel development in the region.
John Leahy, the head of sales for Parallels in the EMEA region, had this to say about Steven Wilson's appointment: "The UK is a strategic market for Parallels, especially in terms of Parallels Remote Application Server, so right now we are assembling the right skillset to be able to address needs of our channel partners, to help them become much more profitable in the application delivery market. Adding a person of Steve's considerable experience to our team is a huge bonus for Parallels and a sign of things to come for our partners."
In the following interview with Steve, we ask him about the state of the industry, the future, and his relationship with Parallels.
Why did you join Parallels?
When I look at Parallels, I see a company with immense promise and upside, solutions that are technically amazing, and a strain of innovation that only the best technology companies really have. So Parallels immediately appealed to me, and I applied in the hope of using my years of experience in the field to help Parallels reach its undoubtable potential and help its powerful technologies come to the fore. Till now, from what little time I have spent here, choosing to work here seems to have been the best possible decision I could have taken, and I'm delighted I chose this path.
How has the Remote Application Server changed since Parallels acquired 2X last year?
Even under 2X, the Remote Application Server was a proven technology with many utilities that made it very competitive in terms of the market. To expert eyes, it was a product with great potential. However, because of a flawed strategy, the opportunity to diffuse the Remote Application Server in the UK was missed.
So, a lot of what has been done so far is to reclaim that opportunity and make Parallels Remote Application Server very well-known and diffused in the region. The process so far has been to create a strategy that will address and satisfy market needs, and that's what we're in the process of better addressing.
What does the Remote Application Server feature, and in which ways do you foresee it being used?
The product's latest release has further improved the usability of the solution for both IT staff and end users, making Parallels Remote Application Server the first user-friendly application delivery solution. Through Parallels Remote Application Server, IT administrators can reduce their day-to-day workload thanks to the set of auto-configuration wizards and out-of-the-box features ready to use from the installation, such as server load balancing and printing redirection.
Parallels Remote Application Server also supports organizations willing to embrace BYOD and CYOD policies. Parallels Remote Application Server allows users to access their desktop applications, files, and work resources as if they were native applications even on iPhone, iPad, and Android devices. End users can use familiar mobile device touch gestures to select, copy, and paste text with nanometric precision. This allows for a mobile workforce and for people to continue working at full tilt while on the go.
What is the plan for the channel in the UK?
The UK is a very important territory for us, and we're very excited about it. This past year, we've been carving out a niche for our products here, and we plan to continue doing so with an aggressive, targeted campaign. We feel that the UK, with its wide mobile diffusion, will respond to the superlative mobile performance Parallels Remote Application Server offers, and see it as a platform through which we will be able to reach a wide number of people.
Over the next five years, what opportunities do you foresee for IT resellers?
We've been saying this for years, but the mobile industry is really taking off right now. Interest in utilizing mobile devices as a way of doing your day-to-day office tasks has been peaking, and the level of interest in these products is exciting and promising. So, I would say that the opportunity IT resellers clearly have is in offering solutions that help capitalize on this growing trend.
This year, because of the data protection restriction imposed by the General Data Protection Regulation (GDPR), I truly believe we'll see an acceleration of the adoption of virtual applications and desktops to reduce the risk of data loss or data leakage.
The mandatory notification to the media of any data breach, and the possible sanctions and public shame correlated, have restored the focus to data security. Statista estimated that the cost of data breaches in the UK for 2015 was £2.37 billion (Read more).  In order to avoid the risk of data cost breaches, business owners are thinking of compensating by increasing the IT budget over the next few years, providing IT administrators with more resources to implement compelling solutions.
Channel partners who can address these new customer needs will see their revenue grow exponentially. Parallels Remote Application Server provides several layers of security to ensure selective access to corporate data, providing channel partners with a reliable solution at a very competitive price. Read More.
From your experience, do you have any advice for anyone looking to make it in this sector?
This is an industry ruled by innovation, so always be adventurous and keep an open mind for new things. Be optimistic about innovation, but always temper your optimism with hard work. And have fun, because at the end of the day, IT sales is a very exciting industry, and having fun makes it all the more sweet.
Thank you so much for talking so openly with us Steve!