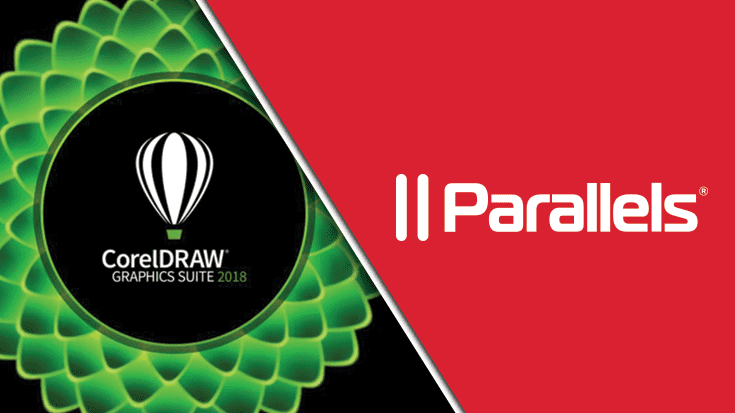 How to Run CorelDRAW on Mac with Parallels Desktop
With Parallels Desktop, you can run CorelDRAW on your Mac through a Windows 10 virtual machine.
CorelDRAW is a graphic design software only available for Windows®. Millions of professionals, small business owners, and design enthusiasts worldwide use CorelDRAW. Mac users who want to run CorelDRAW have to spend thousands of dollars to buy a PC or partition a Mac hard drive with Boot Camp® and restart every time you want to switch between OS. This is not realistic or optimal for designers who love their Mac.
Users save money by avoiding buying a second computer, and they can avoid the nuisance of partitioning a hard drive and having to constantly hear the Apple start up chime. 
Getting started with CorelDRAW on Mac with Parallels Desktop is easy:
Download a full featured free 14-day trial of Parallels Desktop or purchase a copy today. Don't worry, we have a 30-day money-back guarantee.
Purchase and install Windows 10 Home or Windows 10 Pro as a virtual machine in Parallels Desktop. Follow the easy installation guide to help you get started.

Buy and download CorelDRAW and install it in the Windows 10 virtual machine to design with confidence and achieve stunning results with CorelDRAW on Mac with Parallels Desktop.

 
Furthermore, here's some direct quotes of users who rely on CorelDRAW in a virtual machine with Parallels Desktop:
"The easy way it works, it was a saver for me to switch from Mac to the software I needed on the PC side, CorelDraw. Thanks Parallels." 

– Miguel Zamarron, Sign Maker and Designer

"I am a graphic designer and love Parallels Desktop to use CorelDRAW. Please continue to update this application. Really I need it in my life!" 

– Eko Sabdo, Creative & Digital Marketer
The above quotes only barely scrape the surface on what is possible with CorelDRAW and Parallels Desktop. Additionally, check out our post spotlighting power user Tim Goldstein, who uses CorelDRAW, Microsoft® SQL server, and Notepad++® on his Mac with Parallels Desktop. 
Equally important, please reach out to us if you have any comments, feedback, issues, or concerns about CorelDRAW on Mac with Parallels Desktop. We're here to help 24/7 on Facebook and Twitter.