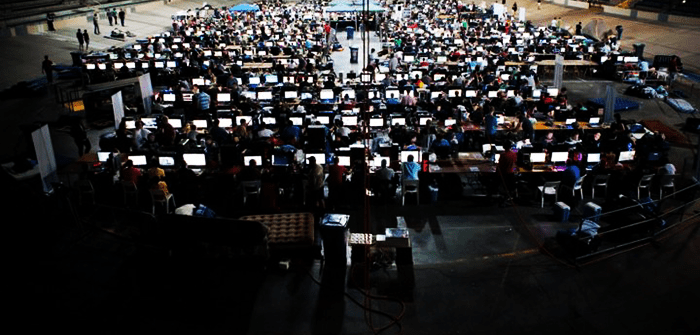 Live-Stream Gaming on Parallels Desktop: Part 4
---
The following is the fourth in a series of posts by guest blogger Patrick Schoof—or, as he's known in gaming circles, Unexceptional, a popular Twitch streamer using Parallels Desktop 10 for Mac. Read on to learn about his experience choosing and using Parallels Desktop to live-stream games.
---
See You at #LANVegas14 at Skillcon
After all we've been through together—my journey to getting Parallels Desktop and becoming the live-streamer I am today—I have one more piece of sage advice for you: Be sure to check out the #LANVegas14 event with Mountain Fortune at SkillCon! It runs December 26–January 2 at the Riviera Hotel in Las Vegas.
You'll be able to see Parallels Desktop 10 in action with my pal Aaron from Mountain Fortune, as well as ask questions. (Though not of me, sadly—I'll be joining via Twitter this year.) If you need more convincing, check out this video from the SkillCon crew:
If you can't be there in person, don't worry: You can still tune in by following @MountainStream on Twitter. They'll be live-tweeting the event.
Thanks for following this series on gaming with Parallels Desktop—I'm always glad to spread the word about the gaming community and the awesome tools at our disposal! Remember, you can reach out to me on Twitch as Unexceptional, or follow me on Twitter at @UnexceptionalTV.
Happy gaming!
---

Patrick Schoof is a popular live-streamer with the handle of Unexceptional on Twitch, as well as a guy with a writing degree who uses it to say (hopefully) witty things while gaming. Catch his stream weekdays from 11 a.m. to 5 p.m. PST. You can also follow him on Twitter @UnexceptionalTV. Happy gaming!