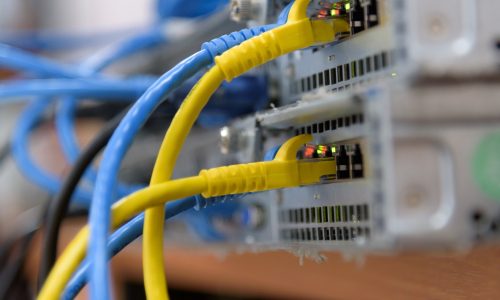 Citrix Access Gateway: Overview and an Alternative
Citrix Access Gateway is a solution that provides administrators application-level control and, at the same time, provides access from anywhere. It provides IT administrators with a point of control to manage access and permissions based on both the user and the endpoint device. Moreover, it grants users secure access and single sign-on to their published virtual applications.
It is deployed in a physical or virtual machine and is positioned between the external and the internal network. It works by filtering the access-checking credentials and policies to redirect users to their allocated resources.
Citrix Access Gateway has been discontinued and replaced by a newer, more updated version called Citrix Gateway.
Citrix Access Gateway Features
SmartAccess provides flexible control of access and actions.
Acts like a VPN solution and provides performance and scalability.
Delivers secure remote access to virtual apps and desktops.
For end users, Access Gateway provides a single point of remote access, and its single sign-on capabilities decrease the number of login attempts. Also, always-on access guarantees that sessions are automatically reconnected after a network connection failure or roaming between access points.
For administrators, Access Gateway provides swift deployment and management. The client is deployed and accessed from the web. Businesses can provide local-like access from any location to mobile and remote users.
Licensing for Citrix Gateway
Citrix can provide you with either Platform or Universal license files when installing Citrix Gateway. To access available licenses and generate a license file, you go to the Citrix website and save the license file to your computer after it has been generated. After downloading the license file to your computer, you'll need to upload it to Citrix Gateway.
Platinum License
Users can connect to published applications on Citrix Virtual Apps or virtual desktops from Citrix Virtual Desktops with the Platform license. Citrix Receiver connections do not require a Citrix Gateway Universal license. Only the Platform license is needed for these connections.
Universal License
The number of concurrent user sessions is limited by the number of licenses acquired with the Citrix Gateway universal license.
You can have 100 concurrent sessions at any moment if you buy 100 licenses.
You can have 500 concurrent sessions at any moment if you buy a Standard edition license.
A license is released for the next user when a user concludes a session.
Parallels RAS: An Alternative to Citrix Access Gateway
Parallels® Remote Application Server (RAS) incorporates Secure Gateways under the same license, keeping costs low and providing centralized management. No matter how small or large your organization, IT Teams have complete control of capabilities and features from the same console—no need for expensive hardware add-ons. In addition, you can deploy more than one Secure Gateway and keep them load-balanced with the High Availability Load Balancer (HALB) appliance, developed to provide high availability load balancing and is offered under the same all-inclusive license.
Parallels RAS also supports public, on-premises, and hybrid cloud deployment models.
Provide secure and load-balanced remote access to your organization's resources!