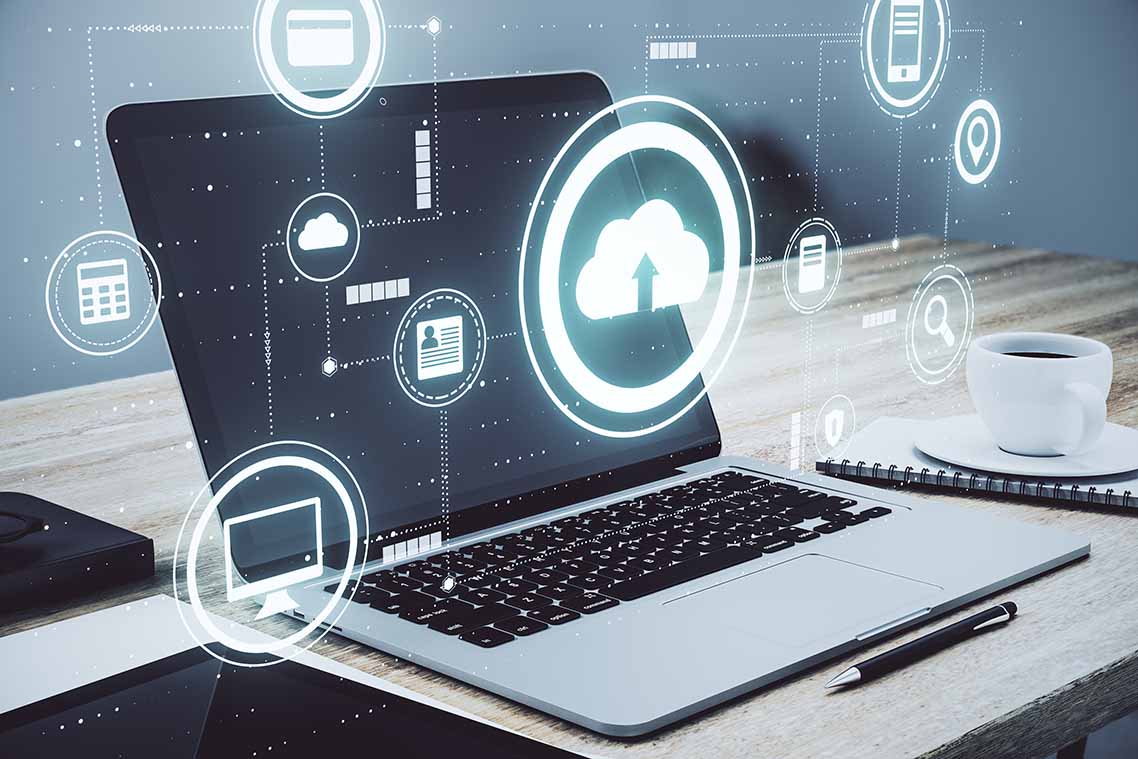 Opt for a Citrix Alternative with Parallels RAS
For over two decades, Citrix has established itself as one of the leading desktop virtualization providers, with Citrix Virtual Apps and Desktops emerging as a popular solution. Citrix Virtual Apps and Desktops is a virtual desktop infrastructure (VDI) solution that IT teams can use to manage virtual machines (VMs), applications, and desktops centrally while streamlining security operations.
Companies can also use it to provide their employees with anywhere access to any device. However, Citrix Virtual Apps and Desktops isn't the only solution in the desktop virtualization market. Recently, other Citrix alternative software solutions have emerged that you should consider if you want to invest in a VDI solution.
In this post, we'll explore what Citrix is and does, its advantages and disadvantages, and alternatives. Lastly, we'll explore why Parallels® Remote Application Server (RAS) is an ideal alternative to Citrix.
Benefits of Using Software Like Citrix Workspace
Traditional fixed workplaces, such as offices, are detached from how the modern workforce actually works. This has been driven largely by the increasing demand for remote and freelance workers. For example, according to Upwork, nearly 73% of all teams in organizations will have a remote workforce by 2028.
Under a remote-first workplace model, employees need to access their applications and desktops from any location on any endpoint. However, delivering remote access is not easy without exposing the organization to external cybersecurity threats. Desktop virtualization solutions such as Parallels RAS and Citrix Workspace solve this problem by combining the digital workspace and networking technologies to allow a remote workforce to access corporate resources.
For example, these solutions can integrate all the enterprise applications—web, virtual, Software as a Service (SaaS), and mobile—in one portal on all employees' devices to access whenever needed. Since the entire workspace is centralized, IT teams have complete visibility of everything going on with the organization's IT infrastructure.
Desktop virtualization products can also integrate collaboration solutions and content-centric workflows to enhance the end-user experience. Ultimately, these solutions ensure that employees' endpoints have access to the appropriate applications without delays or issues.
Definition of Desktop Virtualization
Desktop virtualization is a technology that IT teams can use to create virtual (software-based) versions of end users' desktop environments, including the operating systems (OSs) and applications. It isolates the end users' desktop environments from the physical devices that employees use to access them, allowing workers to access the resources from any endpoint.
Organizations can use desktop virtualization to deliver desktop environments to employees, who, in turn, can access such resources from virtually any location, on any device, provided they have an internet connection. Local desktop virtualization and remote desktop virtualization are two of the most popular solutions when it comes to desktop virtualization.
In a local desktop virtualization setting, the OS runs on a client device through a hardware virtualization process. Local desktop virtualization works well if users don't require a continuous internet connection. However, since local desktop virtualization has a local processing mechanism, you cannot use it to share VMs or resources across the internet to mobile devices or thin clients.
On the other hand, remote desktop virtualization operates in a server environment, allowing users to run OSs and applications from an on-premises datacenter or the cloud while all interactions occur on heterogeneous endpoints such as thin clients or smartphones. Because of this feature, remote desktop virtualization is a crucial aspect of digital workspaces.
Remote desktop virtualization allows IT teams to have centralized control over enterprise resources. Companies can also use this form of virtualization to maximize their investments in hardware by enabling employees to use their preferred devices under the bring your own device (BYOD) framework.
Advantages and Disadvantages of Citrix
Citrix's virtualization solutions benefit companies in three aspects: security, remote access, mobility, and streamlined IT management. Despite these benefits, Citrix products have some cons. Let us explore these pros and cons.
| | | |
| --- | --- | --- |
| Feature/pros and cons | Advantages | Disadvantages |
| Security | Virtual Apps and Desktops resides in the enterprise's datacenter or secure cloud, where IT teams have better protection capabilities. Because corporate resources do not live on the endpoint, no data is at risk when the endpoint is lost or stolen. | Citrix products have borne the brunt of cybersecurity attacks in the past. In 2020, for example, Citrix disclosed that hackers had infiltrated its networks between October 2018 and March 2019 and stolen business documents and personal data of its users. |
| Remote access and mobility | Virtual Apps and Desktops allows distributed employees to access enterprise resources on any device—whether a tablet, PC, smartphone, etc.—and OS platform. IT teams can also manage those resources centrally, even when employees are geographically distributed. | While Citrix products can enhance productivity due to remote access and mobility, users can get frustrated by the sheer complexity and time required to deploy and maintain them. Citrix Virtual Apps and Desktops has many dependencies that complicate setup and maintenance, resulting in service disruption. |
| Streamlined IT management | Virtual Apps and Desktops allows IT teams to centralize the management of the entire organization's IT infrastructure. For example, employees can continue to access their applications and desktops when IT teams upgrade OSs or applications. Previously, IT teams had to reconfigure the applications for each new or updated device. | While Citrix Virtual Apps and Desktops simplifies IT administration, it also requires advanced and specialized IT teams. Due to its complex architecture, you need highly skilled and certified IT administrators to manage the servers, VMs, and networking at a high cost. |
Alternatives to Citrix Workspace
Citrix Virtual Apps and Desktops is undoubtedly popular in the desktop virtualization marketplace. However, many VDI and Desktop as a Service (DaaS) providers have also emerged to provide innovative and high-quality solutions that support modern hybrid work environments.
Some of the Citrix alternative software include:
VMware Horizon. It delivers virtual applications and desktops to users utilizing VMware's virtualization technologies. IT departments can use the VMware Horizon to run virtual workloads in on-premises or cloud setups, allowing users to access them remotely.
Amazon WorkSpaces. This is a cloud-based VDI solution—hosted within Amazon Web Services (AWS)—available as a bundle of OS, compute, storage, and applications. Amazon WorkSpaces supports both Windows and Linux VMs.
Amazon AppStream. This is a fully managed application-streaming solution—hosted within AWS—that provides users with instant access to applications and desktops. Like Amazon WorkSpaces, Amazon AppStream uses the AWS technology stack to host and run virtual workloads, allowing companies to scale automatically based on users' demands.
AnyDesk. This is a VDI solution that provides platform-independent remote access to devices. You need to install a portable file on client endpoints, and the devices must share their identifications to initiate sessions.
TeamViewer. This is a remote access proprietary platform that IT administrators can use to maintain computers and other devices. It is essentially a Remote Desktop Protocol (RDP) that creates remote access, allowing users to access their screens on their endpoints.
Parallels RAS. Parallels RAS is an all-in-one VDI solution that combines application and desktop delivery under the same management console. It supports various hypervisors to deliver resources seamlessly through VDI, Remote Desktop Services (RDS), or Azure Virtual Desktops. It is so far the best alternative to Citrix software in terms of cost, security, and ease of use.
How Parallels RAS Offers an Ideal Alternative to Citrix
Desktop virtualization is the obvious choice for organizations that want to build efficient, secure, and cost-effective IT infrastructures. In particular, Citrix Virtual Apps and Desktops has dominated the desktop virtualization market share even though it has its fair share of challenges. For example, it has an overly complex architecture and an expensive licensing framework.
Parallels RAS is one of the better alternatives to Citrix software because:
It has a simplified architecture. Parallels RAS is simple to use and can be installed by non-specialized IT teams within a few minutes. It also combines application and virtualization into one product, allowing organizations to get started quickly with delivering their resources to employees seamlessly and securely.
It offers an all-inclusive single licensing model. Unlike Citrix Virtual Apps and Desktops, which has many dependencies with complex and expensive licensing models, Parallels RAS allows users to access all the desktop virtualization via a single and low-cost licensing structure.
It provides unified Azure Virtual Desktop integration. Parallels RAS can integrate seamlessly with Azure Virtual Desktop. Organizations can leverage this integration to deliver and scale VDI workloads on-demand while simplifying IT management.
Test drive Parallels RAS today, and witness firsthand how it compares with Citrix Virtual Apps and Desktops!