What You Need to Know before Starting That Citrix Install
Citrix Install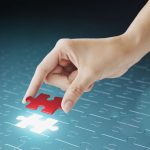 A Citrix install is not an easy task. Although only one product—Citrix Virtual Apps and Desktops, formerly XenApp and XenDesktop—is marketed as the solution for delivering virtual applications and desktops, that product actually has several dependencies. It requires the installation of other components in order for it to function as expected.  
Required components
If your users operate inside your corporate firewall, you need to install the following components first:  
One or more delivery controllers

 

Citrix Studio

 

Citrix Director

 

Citrix StoreFront

 

Citrix License Server

 

One or more Citrix Virtual Delivery Agents (VDAs)

 
In addition, you'll also need to install the Universal Print Server component in order to support print jobs from certain Citrix sessions.  
It gets a bit more complicated if you have users operating outside your corporate firewall. In such a scenario, you'll also need to install and configure the Citrix Gateway (formerly NetScaler Gateway or NetScaler Unified Gateway) in addition to the components already mentioned.  
Challenges in a Citrix install
Because each of these components has to be installed and configured separately, the full installation process can be lengthy and complex. That doesn't even include the occasional restarts (which is required by some components) and failed installations (which can sometimes happen and would require manual uninstallations and reinstallations) that further lengthen the process. 
Compounding the complexity of a Citrix install is the fact that a Citrix Virtual Apps or Virtual Desktops site requires three SQL server databases: site configuration, configuration logging, and monitoring.  
Due to the complexity of a typical Citrix install, the usual practice is to outsource the deployment process to Citrix-certified third parties. Not only is this expensive, it also introduces a certain degree of risk from a cyber-security standpoint.  
Another option would be to make some of your IT staff undergo the necessary training. But this too is a lengthy and costly exercise, especially if your IT department is already swamped with other assignments. If certain business units are dependent on those IT folks (e.g. for troubleshooting/firefighting purposes), the absence of those personnel during the training period could impact some business operations. 
Virtual application and desktop delivery minus the complexities
Installing a virtual desktop and application delivery solution need not be a complicated and long-drawn-out process. If you use Parallels® Remote Application Server (RAS), a solution that works just like Citrix Virtual Apps and Desktops, you don't have to install additional components or go through a lengthy installation process.  
Unlike a Citrix install, the Parallels RAS installation process is quick and highly intuitive. It's so simple that even junior IT personnel can be entrusted with the assignment. Not only will that allow you to save on installation costs, it will also keep your senior IT admins focused on more pressing issues. 
Would you like to experience firsthand just how easy it really is to install Parallels RAS? Try it for free now. 
References:
Tech Target | What is Citrix XenDesktop? 
WilyIT | Install Citrix Virtual Apps & Desktops 7.13 on Windows Server 2016 (Standard – Desktop Experience) 
Reddit | Citrix – How difficult is it to learn? 
Ask The Architect | Virtual Apps and Desktops (XenApp and XenDesktop) Architecture Poster 
NetworkWorld | Third parties leave your network open to attacks