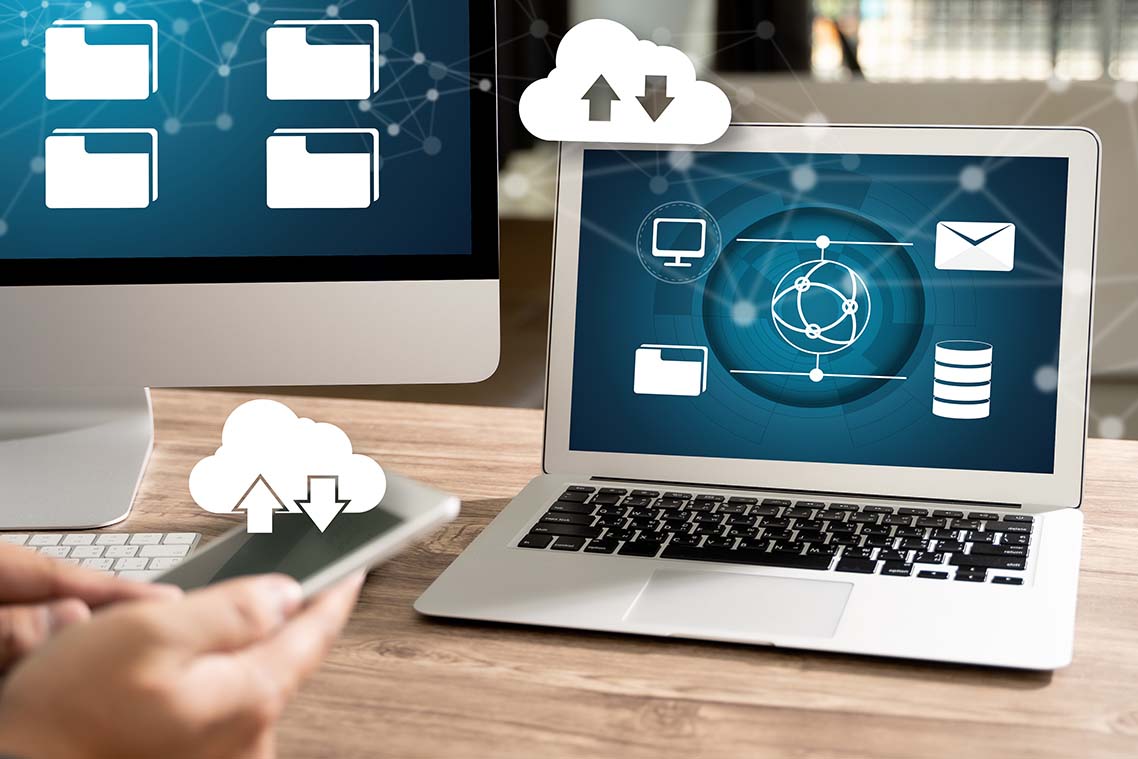 Citrix Migration to Parallels RAS: Discover the Benefits
Switching from Citrix to Parallels® Remote Application Server (RAS) gains you several major benefits, including reduced complexity, lower costs, improved IT skills, and access to the same key virtual desktop infrastructure (VDI) functionality in an all-in-one solution. What's more, Parallels RAS comes with a free and easy-to-use migration tool to help you switch from Citrix XenApp 6.x to Parallels RAS with minimal effort.
Top Benefits when Switching to Parallels RAS
When you switch to Parallels RAS, you can benefit from reduced complexity and spending. First, let's elaborate on those advantages.
Reduces Complexity
Built on a simplified architecture and equipped with a highly intuitive installation wizard, Parallels RAS is fast and easy to deploy. What normally takes days to complete can be done in just a few hours. That simplified architecture also makes troubleshooting relatively effortless. Plus, with its robust PowerShell and Representational State Transfer application programming interfaces (REST APIs) as well as its auto-provisioning/auto-scaling capabilities, Parallels RAS enables IT administrators to automate and speed up several configuration, management, and deployment tasks.
To deliver basic VDI functionality, Citrix requires the installation and maintenance of several components. This includes one or more instances of Citrix Delivery Controller, multiple servers (e.g., Citrix Studio, Director, StoreFront, and License Server), one or more Virtual Delivery Agents, and multiple instances of SQL Server. These are just the core components. There are other components that, while labeled "optional", deliver important functionality as well. With Parallels RAS, you can get the same functionality in an easy-to-use, all-in-one solution. All key functions are already included in a single installation.
Brings Down Costs
Most VDI solutions can be very expensive. Parallels RAS, on the other hand, comes with a budget-friendly license that follows an all-inclusive yearly subscription model, making it one of, if not, the most affordable option(s) for delivering remote applications and desktops. That, combined with its simplified architecture, which lowers administrative overhead costs, equates to a substantially lower total cost of ownership (TCO) compared to other similar solutions.
Due to the highly complex nature of Citrix VDI environments, IT staff are normally required to take Citrix certifications to gain the skills for managing those environments. These certifications cost hundreds of dollars. By comparison, Parallels provides free training for IT staff who want to upskill and learn Parallels RAS administration.
How Does Citrix Rate?
Those qualities, along with several other advantages, have allowed Parallels RAS to enjoy a more favorable reputation among customers compared to Citrix Virtual Apps. This is evident in their respective customer reviews and ratings on TrustRadius, a popular, non-biased online review platform where customers rate and review various software.
As of this writing, Citrix Virtual Apps has a score of only 8.0 out of 10 on TrustRadius, while currently Parallels RAS has a 9.3 out of 10. This accomplishment is further highlighted by the fact that Parallels RAS has managed to attract a greater number of reviews—135 for Parallels RAS vs only 90 for Citrix. Some of the most notable among the recent complaints about Citrix on the review site include the following:
Lack of clarity for first-time configuration/set up in the administrator guide, an inadequacy that is further aggravated by the product's convoluted architecture.
Limited know-how among customer support staff. According to one reviewer, "Customer service does not appear to know how to configure, answer questions, or assist with configuring the product." Likely this is due to the complexity of the product itself.
Printing-related issues. Although there have been slight improvements in this area lately, issues concerning printing are a bane for remote workers who have very few options when they need to print documents.
Migration from Citrix to Parallels RAS with Our Free Tool
Businesses that want an equally powerful but more affordable and easier to manage alternative to Citrix should seriously consider moving to Parallels RAS, especially because doing so is actually easier than you think. Parallels RAS happens to have a free Citrix-to-Parallels RAS migration tool, which, like Parallels RAS, is also easy to use.
IT administrators won't have to do a lot of heavy lifting because the tool re-creates most of the Citrix settings, including servers, workgroups, applications, application settings, and application folders, among others. In other words, the essential elements of your VDI infrastructure are preserved. Even if you'll be using an entirely different solution, you won't have to build everything from scratch.
What's more, the migration tool is a standalone software that you'll run on a separate management workstation. It won't make any changes to your existing Citrix farm, so you don't have to worry if, for whatever reason, you need to revert back to your Citrix environment (which is highly unlikely).
Functionality of the Citrix Migration Tool
Here's an overview of the steps you'll be taking to carry out the migration using the Citrix Migration Tool:
Export your existing Citrix settings in XML format. This is done using the Citrix PowerShell SDK. The migration tool will need four XML settings files from your applications, zones, servers, and worker groups.
Launch the Migration Tool and supply the XML files exported from your Citrix environment in the previous step.
Generate the RAS Migration Script, which will contain your Citrix settings.
Create a new Parallels RAS farm.
Execute the migration script to import your Citrix settings to your newly created Parallels RAS farm.
Move Remote Desktop (RD) Session Hosts to the new RAS farm.
The migration is complete, and you can start publishing applications.
Parallels RAS: Reap All the Benefits after You Migrate from Citrix
Once you've completed the migration from Citrix to Parallels RAS, you can start performing practically all essential functions. This includes publishing virtual applications and desktops, and making them available to users from any device (e.g., PCs, laptops, smartphones, tablets, thin clients), anytime, anywhere. Parallels RAS allows you to do this in a highly secure environment that, by design, doesn't store any files on your endpoint device, thereby keeping them safe even if the device is lost or stolen.
It's perfect for today's hybrid work environments, where employees shift between onsite and remote work setups constantly. Parallels RAS-delivered applications and desktops (e.g., MS Word, Excel, PowerPoint, Windows) have the same look and feel as locally installed software, so users can adapt easily. That said, the big difference will be felt by your IT administrators and finance officers.
IT administrators coming from Citrix environments will be amazed at how much easier it is to manage the entire Parallels RAS environment compared to Citrix. Finance officers will be delighted with the substantially lower cost of procuring, deploying, managing, and maintaining this solution.
Want to test Parallels RAS before migrating?